Lincoln and Wheat Back Cents
Sat Dec 9 01:27:56 2023
---
Lincoln Cents are not a main focus of my collection but with more than a trillion examples minted in over a 100 years, it is inevetalbe that ever collect will accumumulate some Lincolns. In my case, my son has been filling out is Lincoln Cent folders and I've aquired a few interesting examples as we filled his books.

First of course is a classic 1909 VDB which nearly every collector has at least one superior example of. This is ours: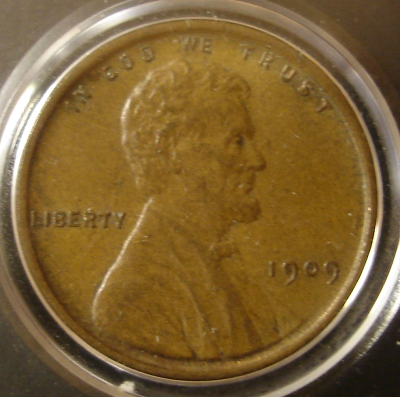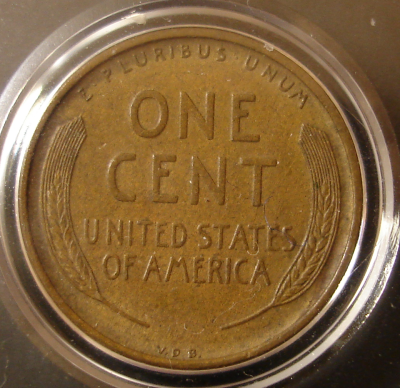 The Lincoln Cent was the first regular business strike that was the result of Teddy Roosevelt's reworking of American Coinage which began with the Double Eagle. The original idea for the cent wasn't Lincoln but the Indian Design that finally ended up on the $10 single gold eagle. But with the advent of the 100th anniversity of the Republican Lincoln's Birthday coming, politics overrules for the current Republican President and for the first time a living person was instituted on a US coin with the Lincoln Cent, a precident I'm not particulary happy with as today we can't get the dead Presidents off our coinage and US coin design is now stifled.
In 1958 the reverse was change to the Lincoln Meorial. Since 1982 most of the Copper has been removed from US coinage, and today we essentially have a zinc cent with a copper plate. The Design has also been upgraded and made more crisp. Here is an nice example of a 1995 which I lifted out of circulation: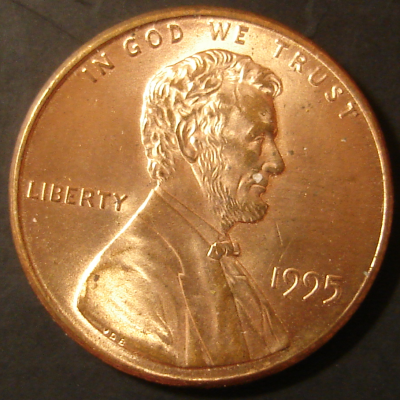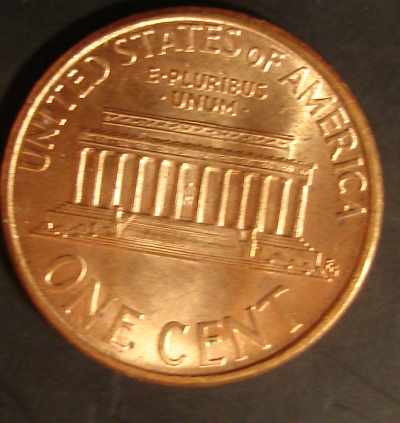 This is a nice bright 1934. You have to wonder how these coins stay copper bright after decades.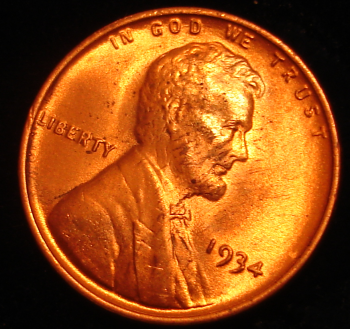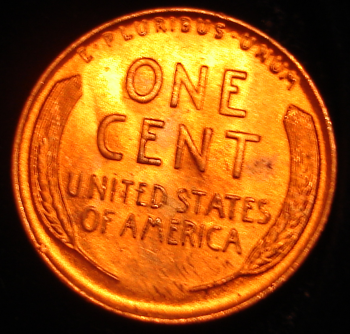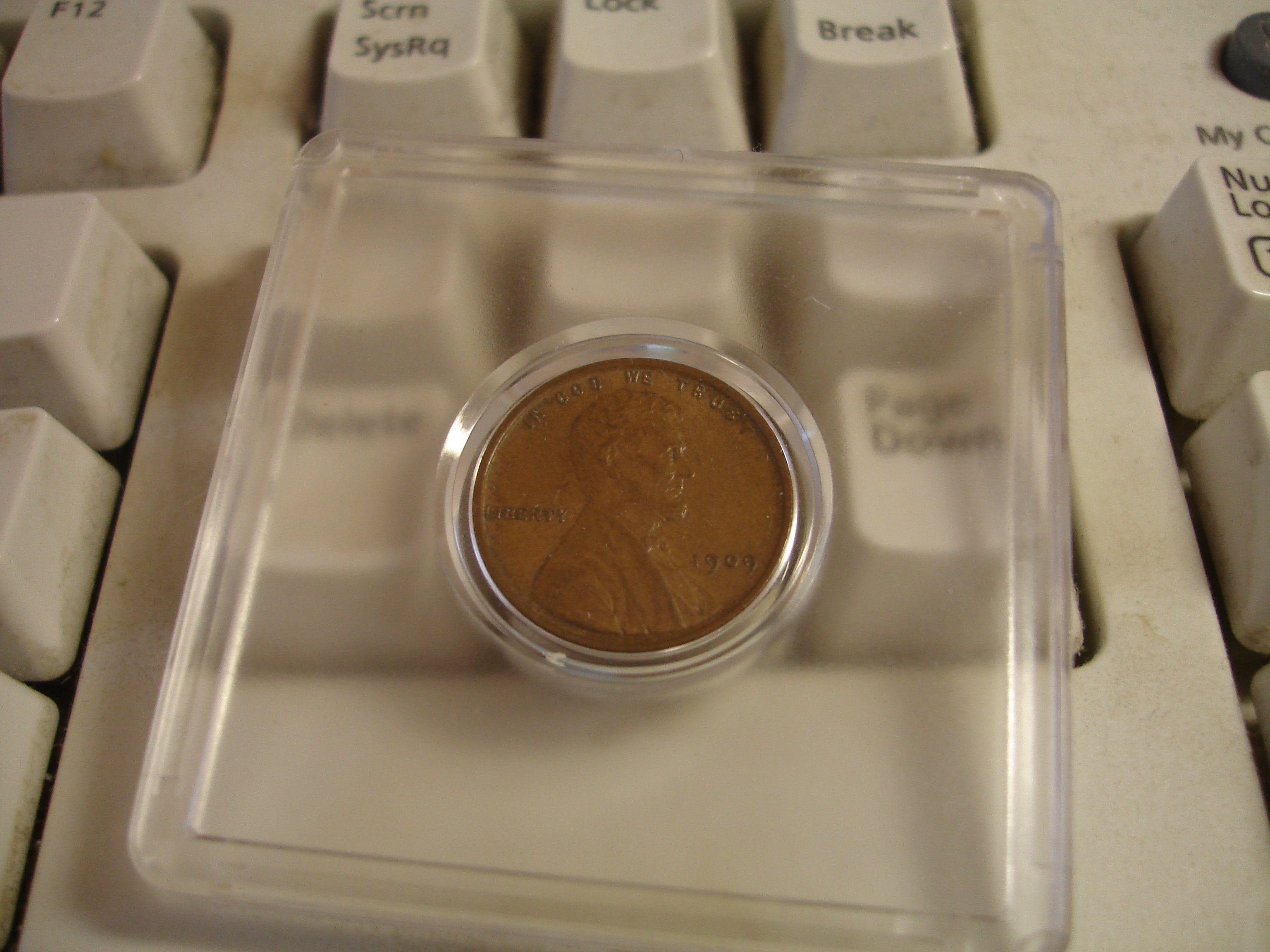 Steel Pennies (cents)
Steel Cents have no specially value, and there are billions of them. But the Zinc and Steel in them was terrible combination and react causing the coins to corrode, and self destruct. So nice examples that haven't been electroplated are nice inexpensive finds
---
---
The Safir Family Internet Coin Library: Foriegn Coins.
Several mints from around the world make exciting coin designs in circulating alloys, silver and gold. Among my favorites are the Perth Mint in Austrailia which produces a variety of coins for nations mostly through out the Pacific Rim. The Neatherlands has also produced some interesting designs, and several private US based mints have produced foreign currency on contract, include the Franklin Mint which has produced many Israeli Coins. Our interest in foreign coins has been nominal but rapidly growing as it seems that US designs are so stuck in the mud. Also, foreign mints are creating bold new designs with color and bimetal designs that are both eye catching and fun.