Coin Collecting at the Safir House
1833 Capped Bust Half Dollar
Thu Sep 28 10:14:44 2023
---
1833 was a difficult year in US History. Chicago was founded and we have been plagued by its existence ever since. Aside from that grave misfortune, the US Mint in Philadelphia moved into its new permanent home on Juniper and Chestnut Streets. That was good because the treasury building was burned down for the second time, once by the British and once by arsonists. In addition, the Mint produced 5,206,000 Capped Bust Half dollars. What is interesting about the 1833 was that it was the last year to be minted in the old mint building, which dated about to the 1790's. The next year would be in the new building with new equipment, and in 1836 steam driven presses had been introduced, opening a new age of mechanical reproduction of coinage. As a result, it is generally conceded that in this year, 1833, a large number of the coins produced were of a lesser quality and dies were overused as workers were moving and working at the same time.
My example, which is a Overton 102, is described as having a number of characteristics, the details that you can look up, the most important of which is a deformity in the top of the 5, of 50 C. on the reverse. I picked this Capped Bust out of the David Kahn inventory because it has a very early and complete die state which is squarely struck. But it should be noted that there are a large number of high quality 1833s around. This is very prime though and we can see this when we observe a small die break under the '0' in 50 that comes from the bottom and sweeps left and bottom-ward. I love it when these coins almost have a high relief look to them and the roundness of the cheeks and the face become very apparent. You don't see that on a Washington Quarter.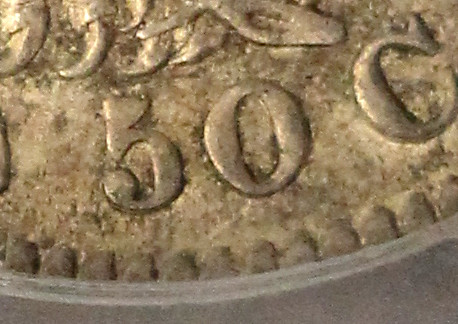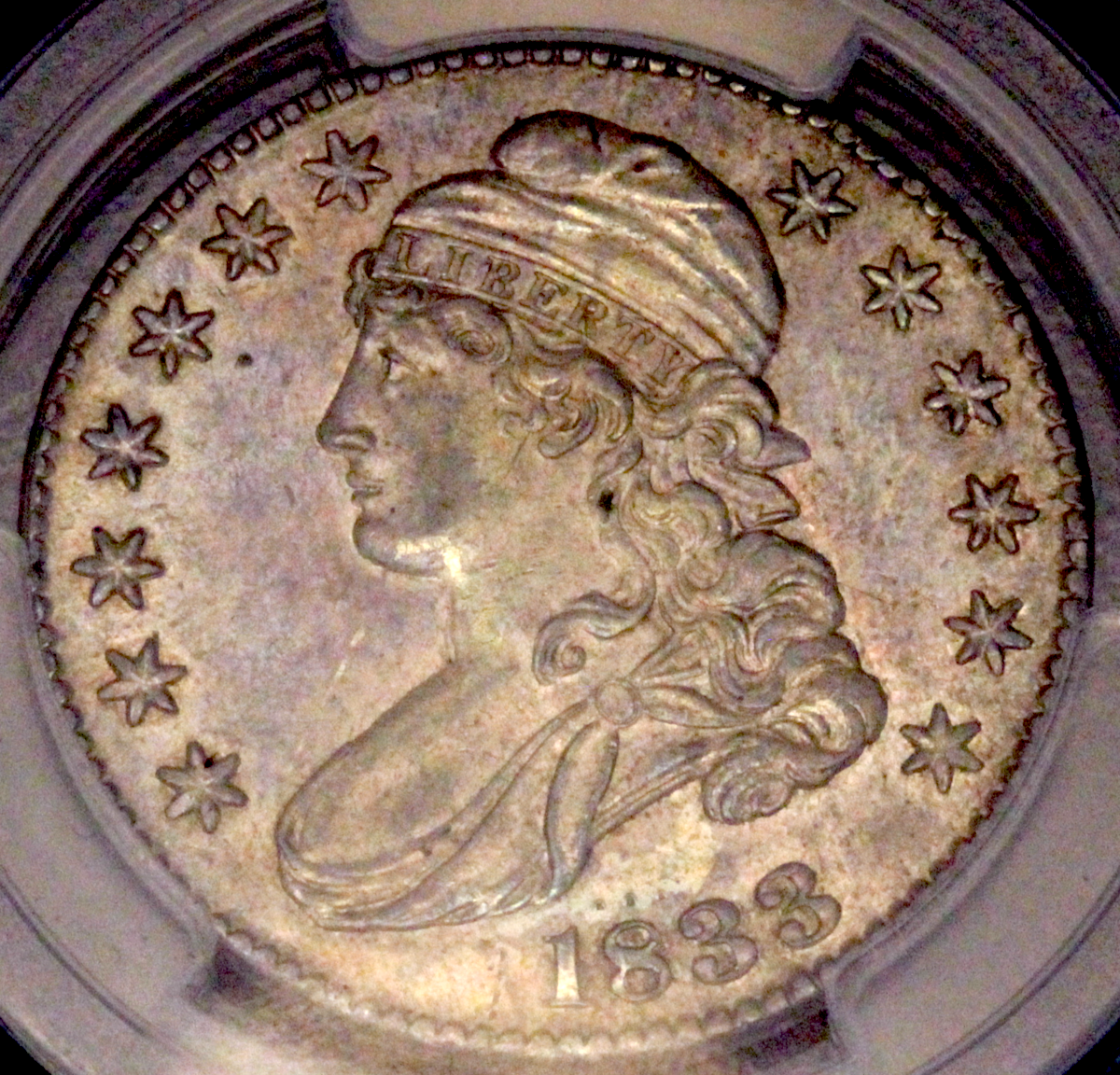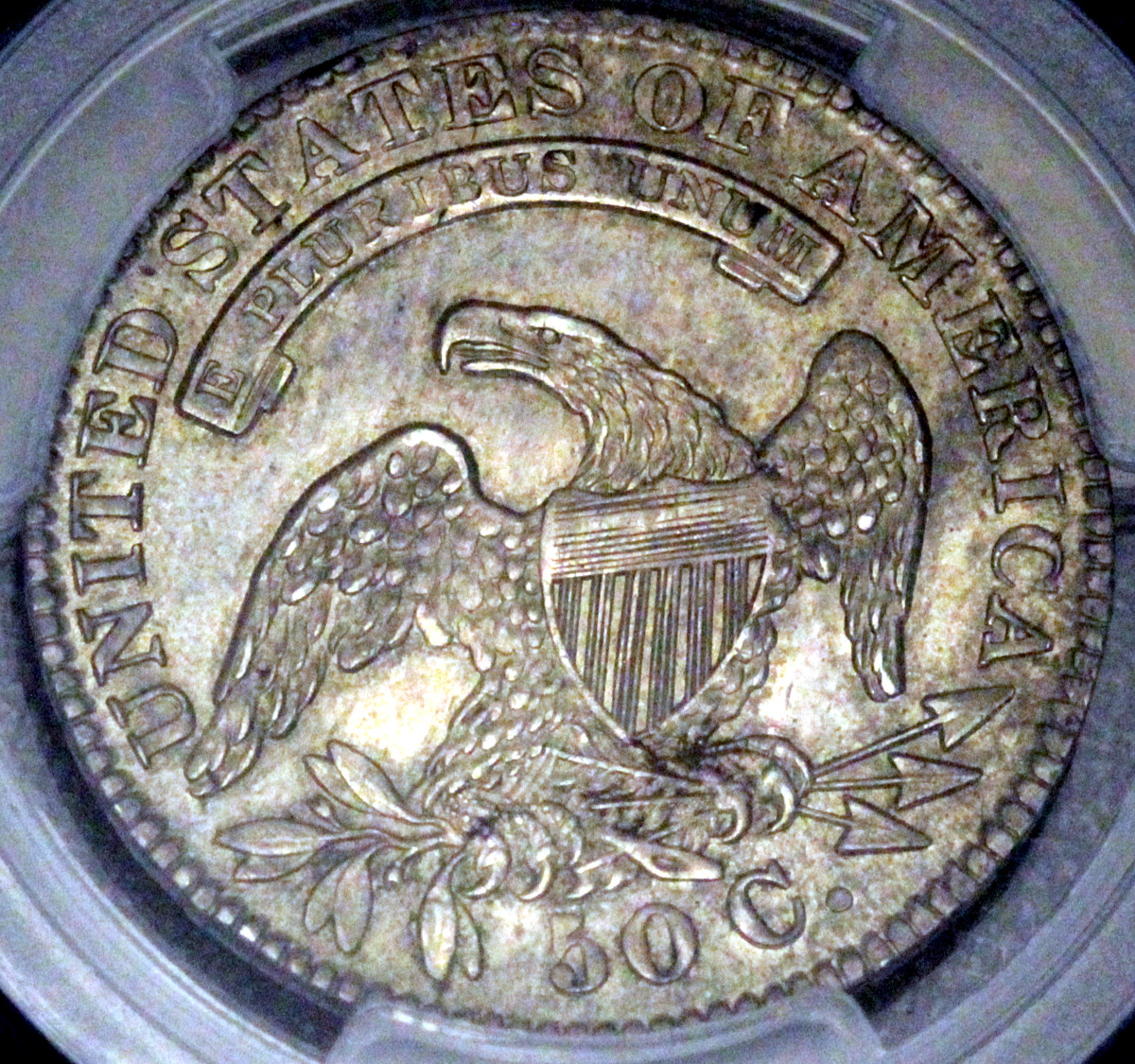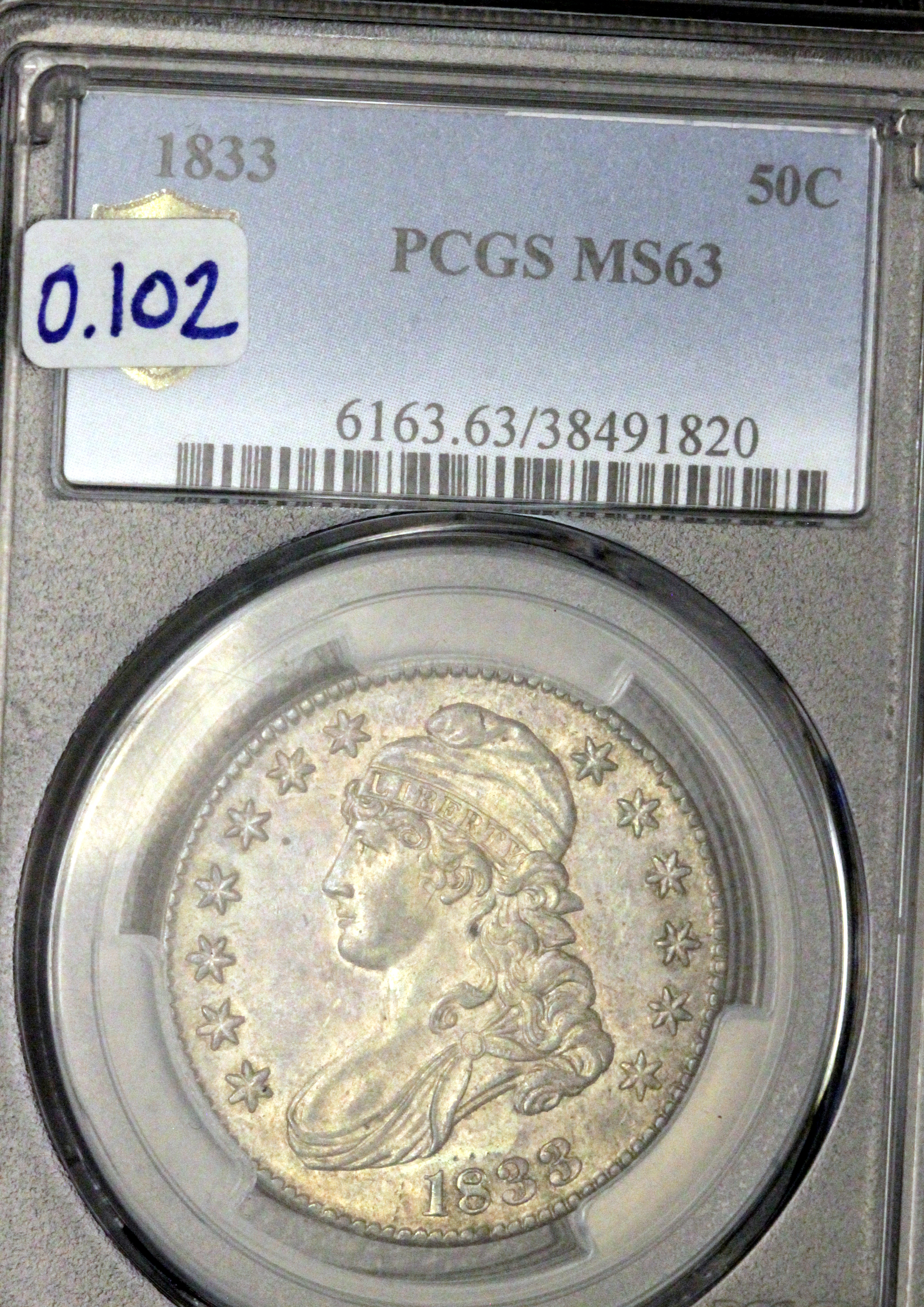 ---
The Safir Family Internet Coin Library: Foriegn Coins.
Several mints from around the world make exciting coin designs in circulating alloys, silver and gold. Among my favorites are the Perth Mint in Austrailia which produces a variety of coins for nations mostly through out the Pacific Rim. The Neatherlands has also produced some interesting designs, and several private US based mints have produced foreign currency on contract, include the Franklin Mint which has produced many Israeli Coins. Our interest in foreign coins has been nominal but rapidly growing as it seems that US designs are so stuck in the mud. Also, foreign mints are creating bold new designs with color and bimetal designs that are both eye catching and fun.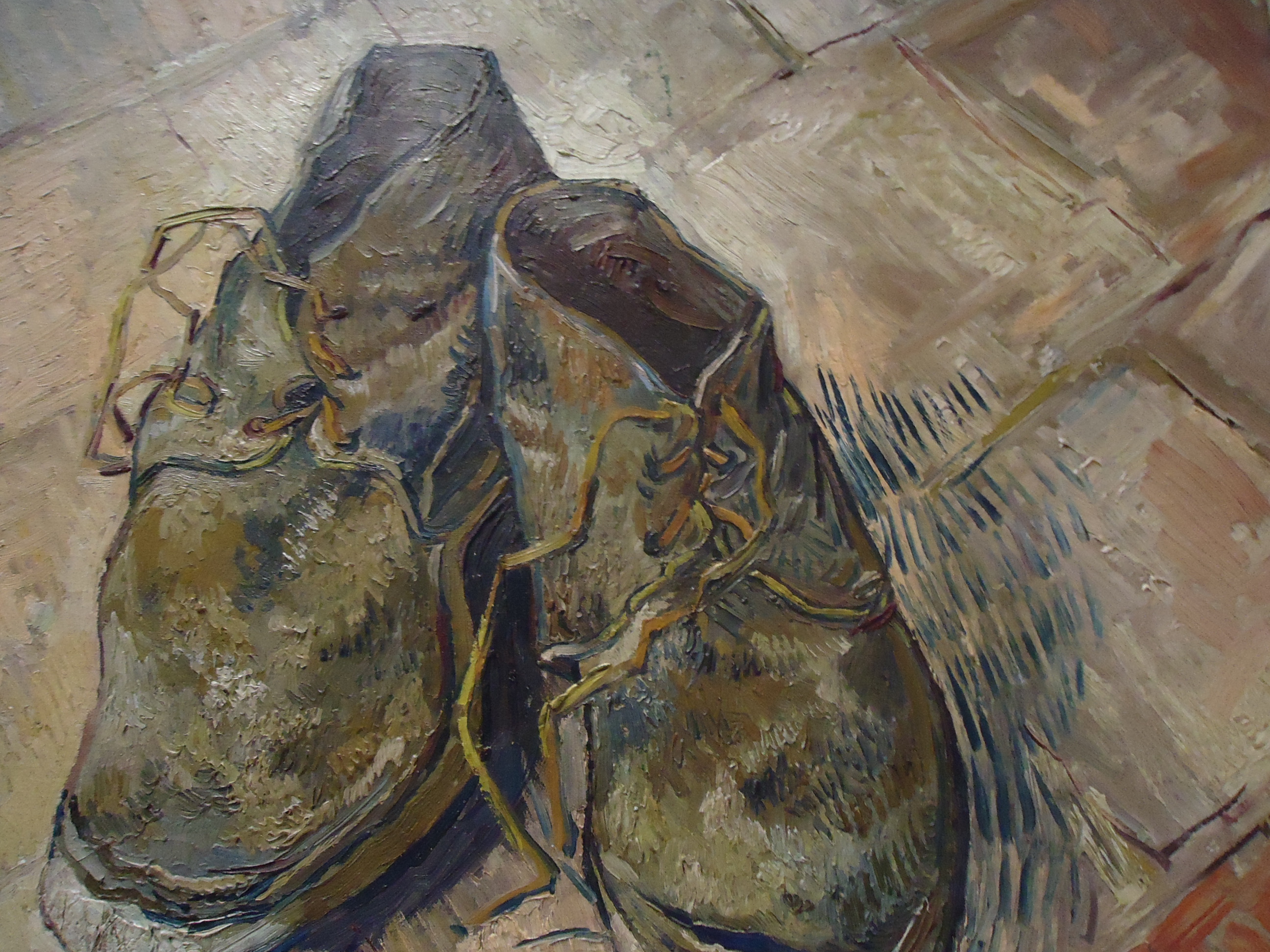 1818 MS63 Capped Bust Half Dollar
Ruben Safir's Front Page
Coin Collection