Coin Collecting at the Safir House
Portugal Coa Valley 2.5 Euro Silver Coin
Thu Sep 28 10:47:32 2023
---
One of the side affects of a Dam Project along the Coa River in Portugal was the survey and discovery of an extensive network of pre-historic rock art which dates from 22,000 years ago to the present in several historical layers. The earliest paintings are from 22,000-20,000 years. The second set of drawings date from 16-10,000 years and is more plentiful. Further art works are seen throughout human existence from the Epipaleolithic period, the Neolithic, the Chalcolithic and Bronze Ages, into the 5th and 1st centuries and finally the 17th to 20th century which includes trains.plane and bridges alone with religious and anthropomorphic and zoomorphic designs that included weapons and symbols, an extrodanory cocktail of human prehistory to history.
The area has been declared an UNESCO World Heritage site and Portugal has created the the Archaeological Park of the Coa Valley and many of the individual sites can be visited through organized tours lead by archeologist teams. Much of the Canada do Inferno.Canada do Inferno 130-meter-deep canyon is submerged by waters due to the Pocinho Dam. Another dam was stopped in a heated political fight that included the UN over the vaious sites within the area.
The 2010 2.5 Europe .925 fineness Silver Portugese Coin
Weight: 12 grams
Diameter: 28mm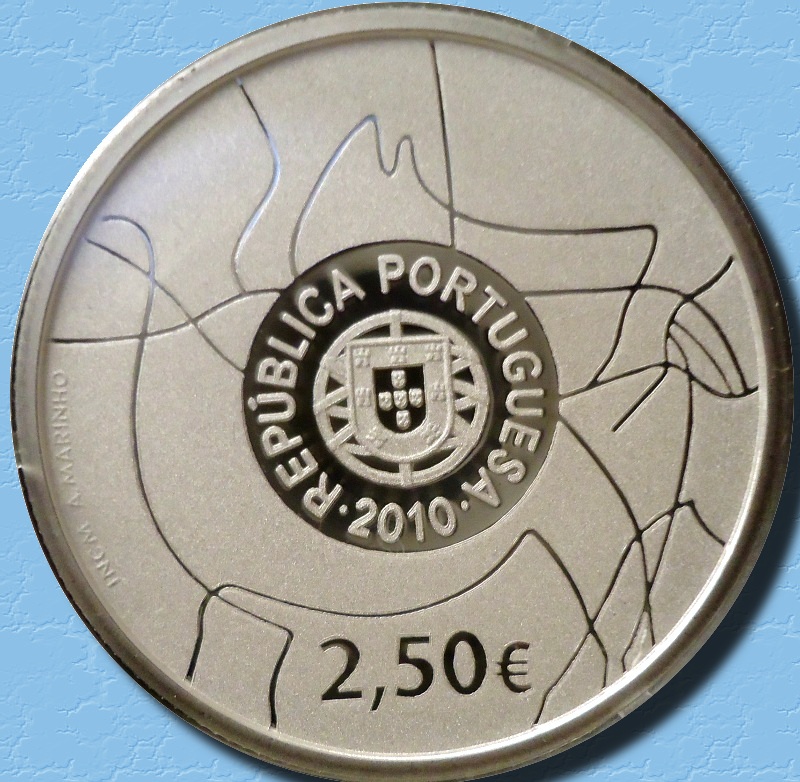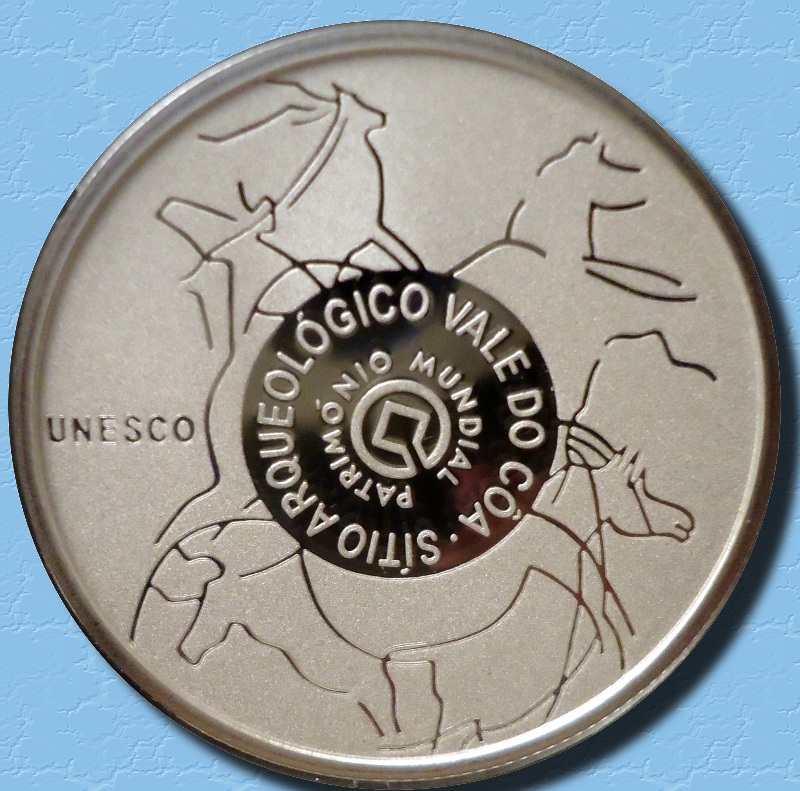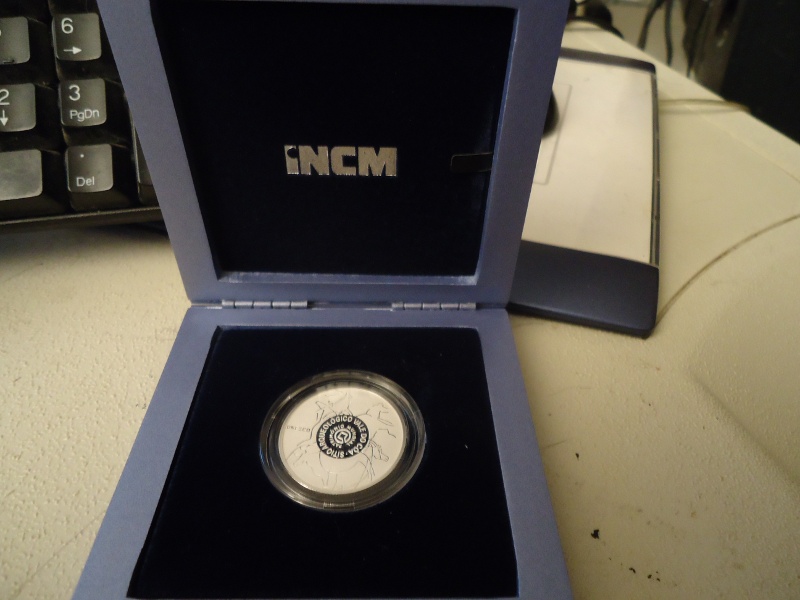 ---
The Safir Family Internet Coin Library: Foriegn Coins.
Several mints from around the world make exciting coin designs in circulating alloys, silver and gold. Among my favorites are the Perth Mint in Austrailia which produces a variety of coins for nations mostly through out the Pacific Rim. The Neatherlands has also produced some interesting designs, and several private US based mints have produced foreign currency on contract, include the Franklin Mint which has produced many Israeli Coins. Our interest in foreign coins has been nominal but rapidly growing as it seems that US designs are so stuck in the mud. Also, foreign mints are creating bold new designs with color and bimetal designs that are both eye catching and fun.