Coin Collecting at the Safir House
Israeli Coins
Thu Sep 28 10:33:05 2023
---
Since its inception the State of Israel has been very proud and productive in its coins and currency. This section will be one of my growing coin collecting area, of both Israeli circulating coins and commemortative. I also have some the state sells through its banking system, both authentic coins and replicas.
This is a 10 Argot from the early 1980's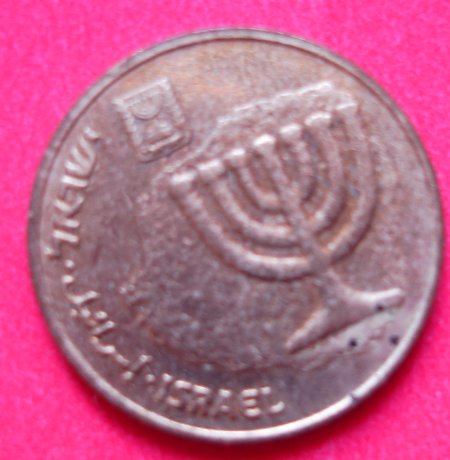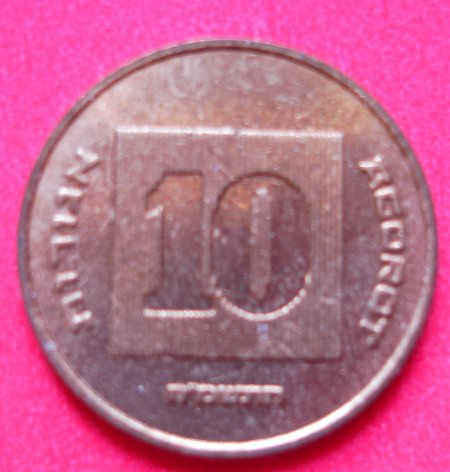 Herodian Uncirculated Half Sequel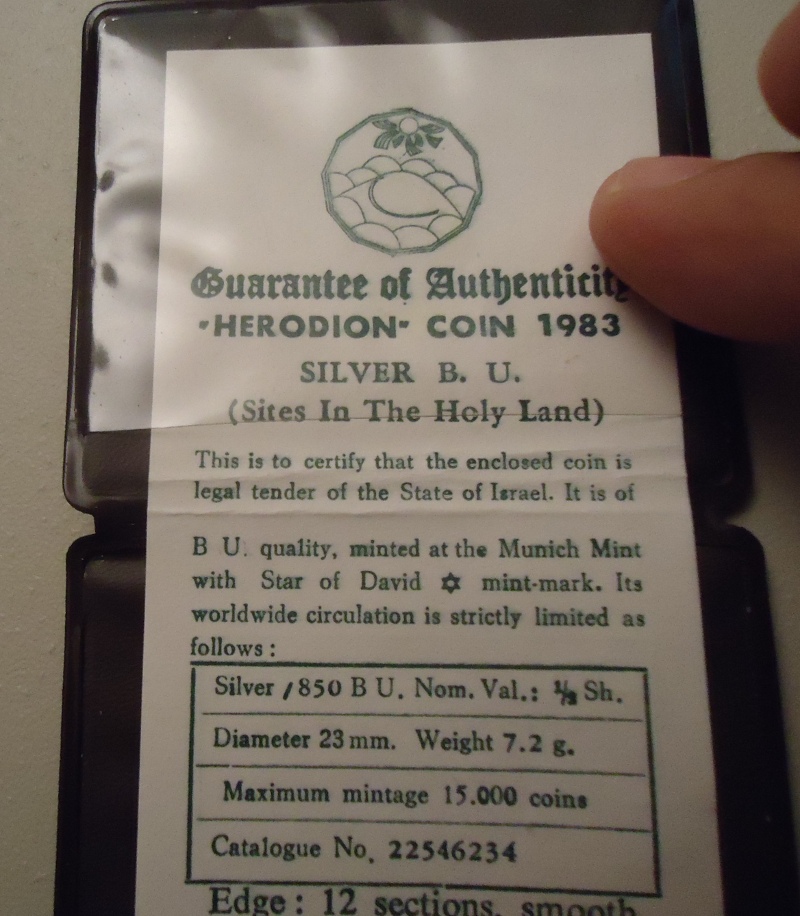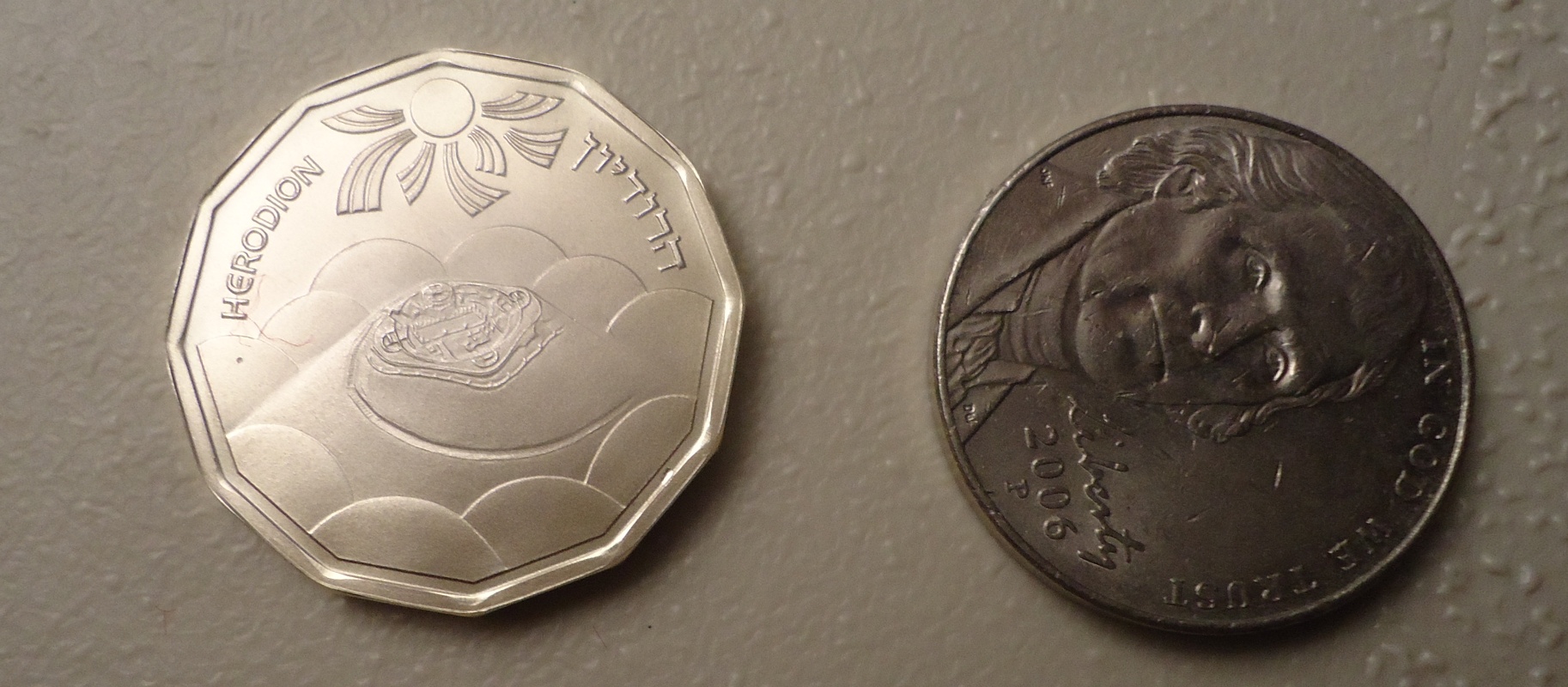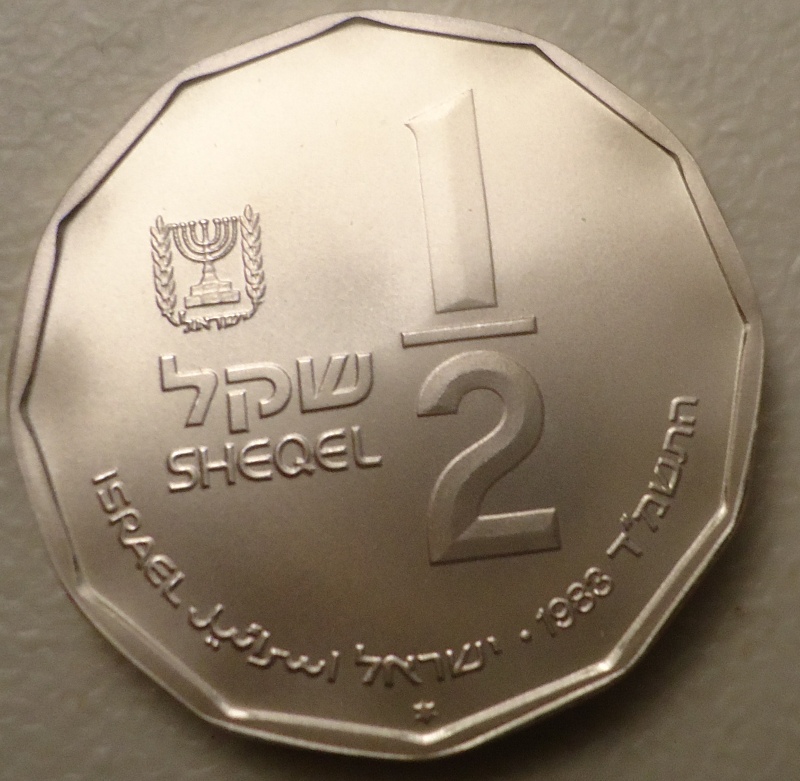 Qumran 1/2 Sequel Mint Condition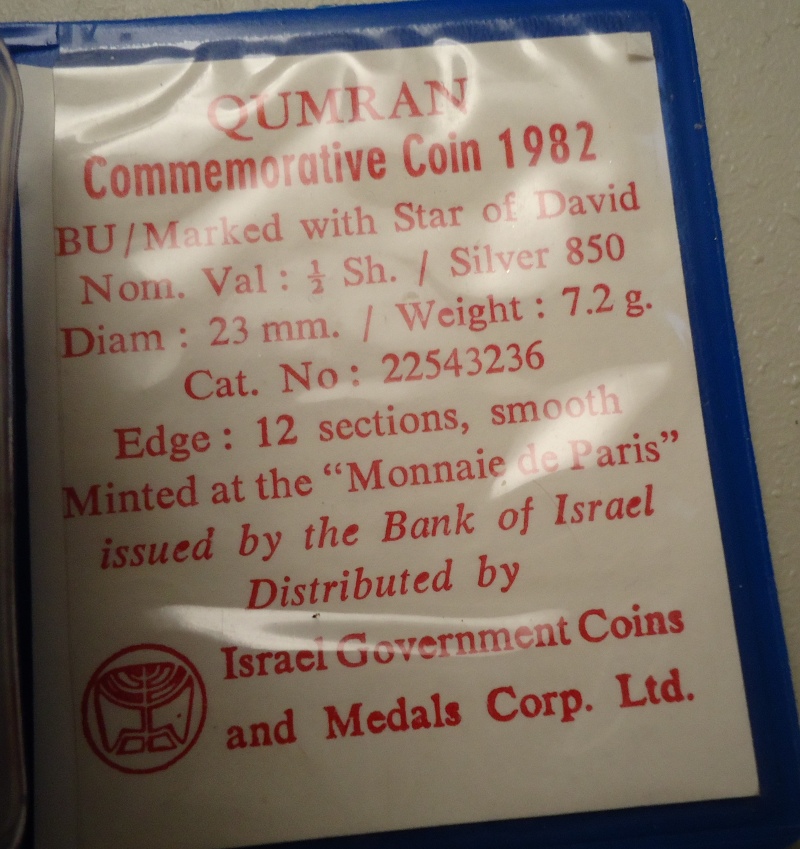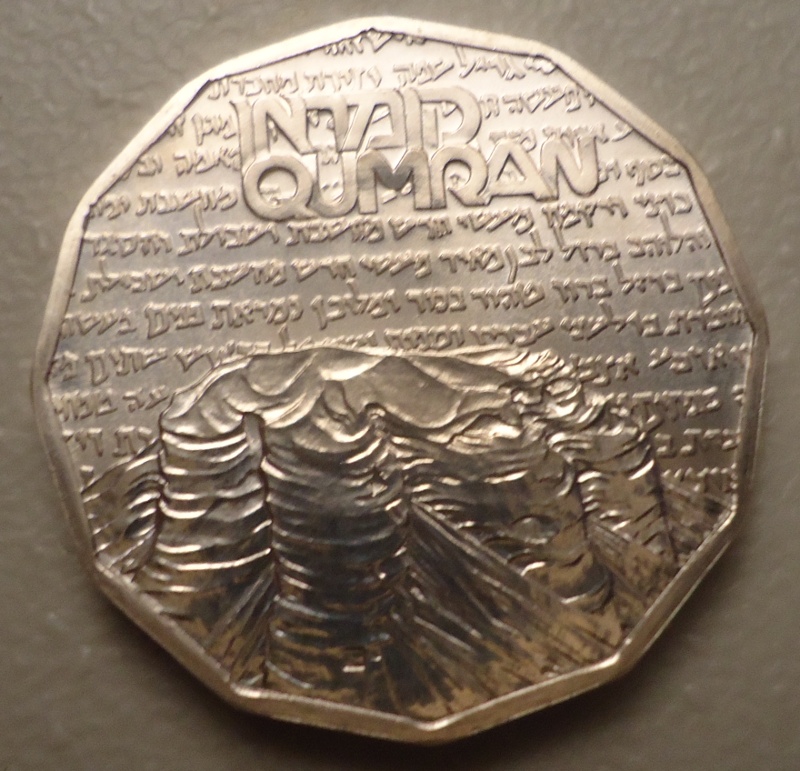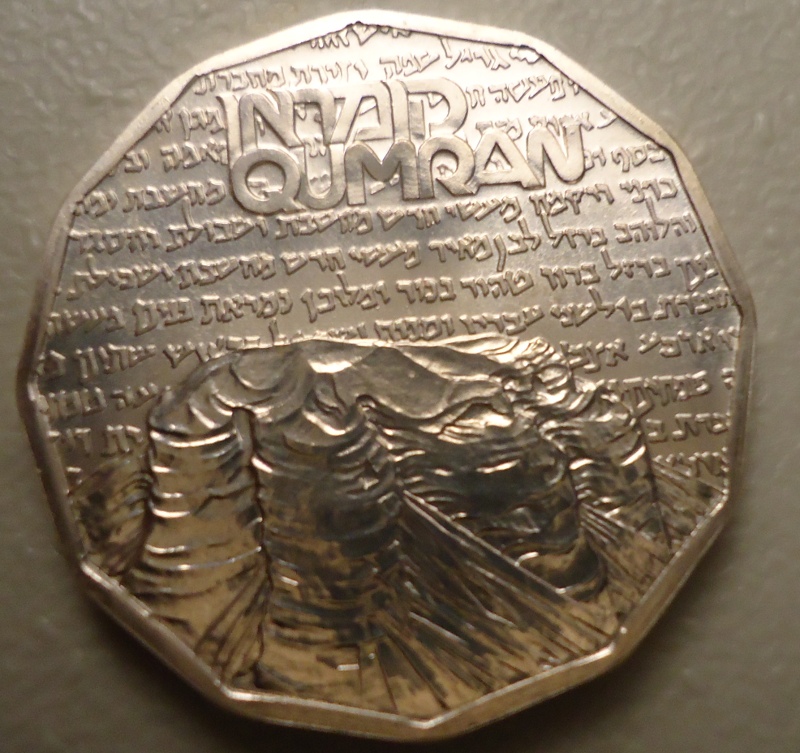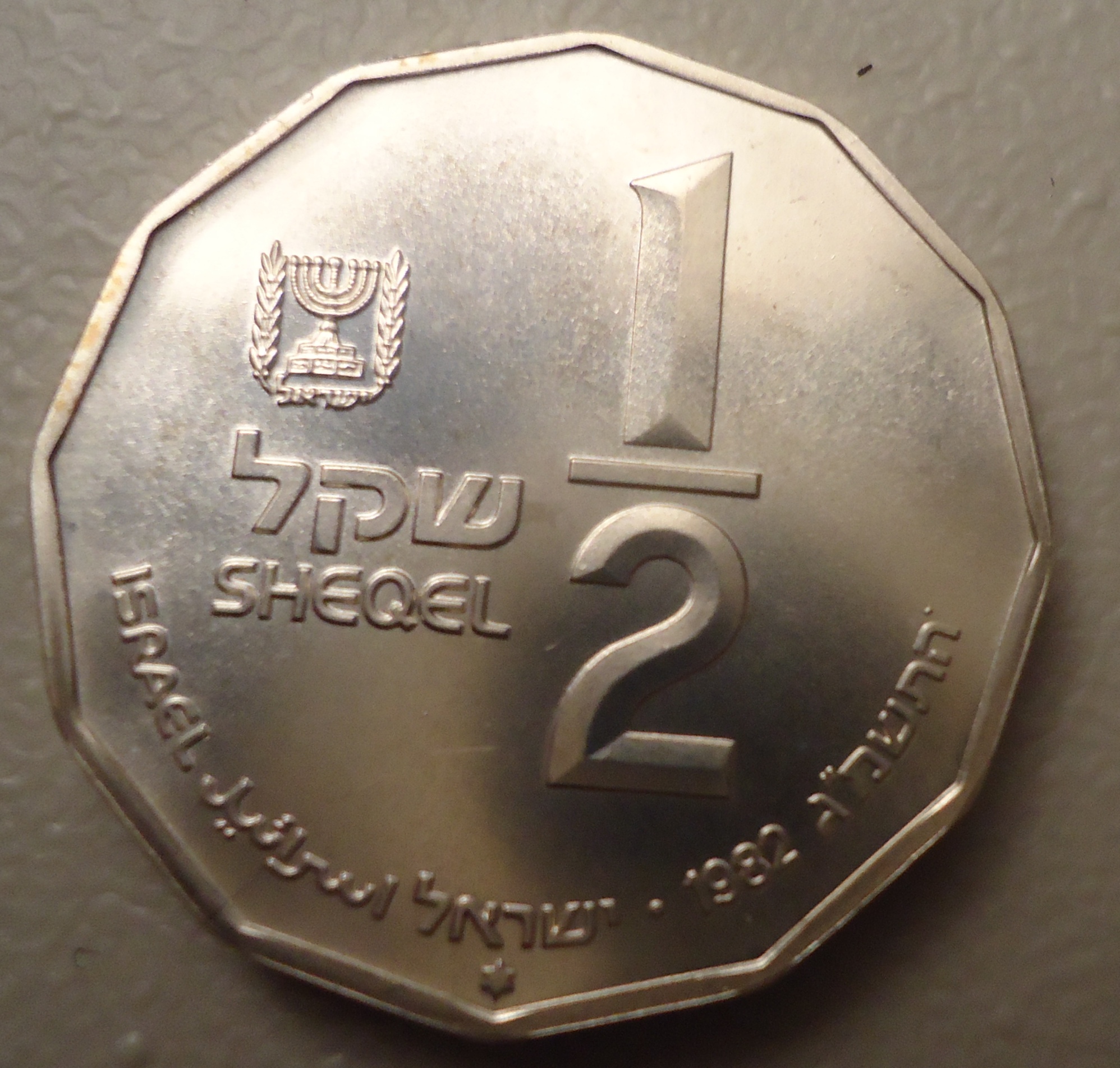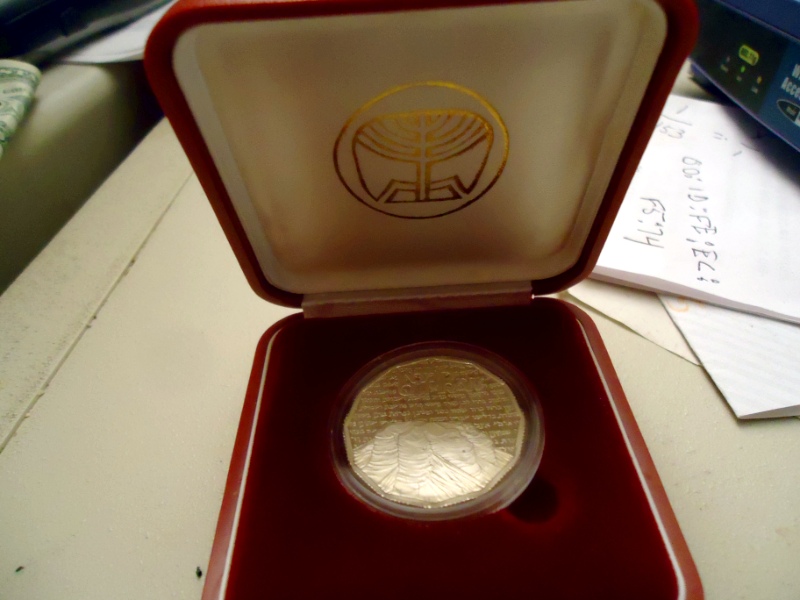 One Shekel Akko and Coin Detail of the Door. In truth, I lost track
of which Obverse is the 2 Sheckel Proof and which is the Proof-Like One
Sheckel uncirculate. One coin has a more complete brickwork over the
door. The other has some bald spots in the strike. That being said,
the AKKO design from Israel is one of my all time favorite coin designs
and I find the depth of the landscape to be simply breathtaking

The City of AKKO is now an UNESCO sight and this coin celebrates that fact.
However, Israel has put out a number of urban coins such as this and the result
is always special.


Jericho Half Sheckel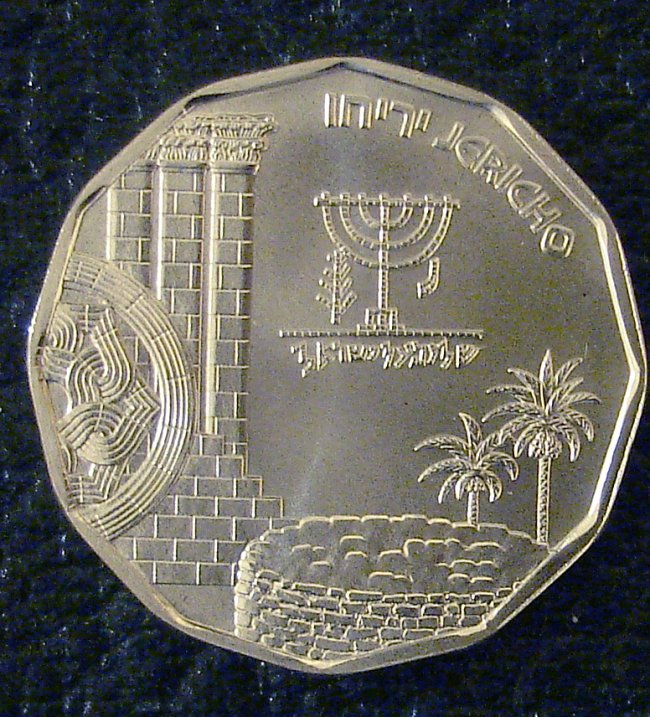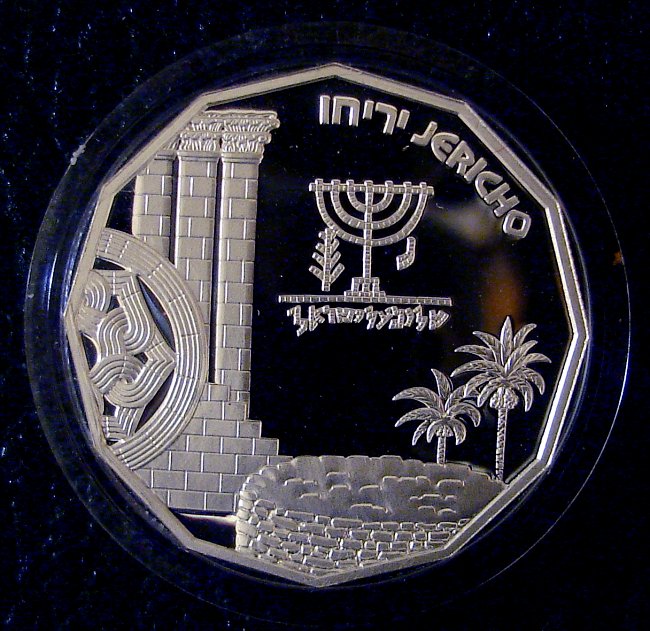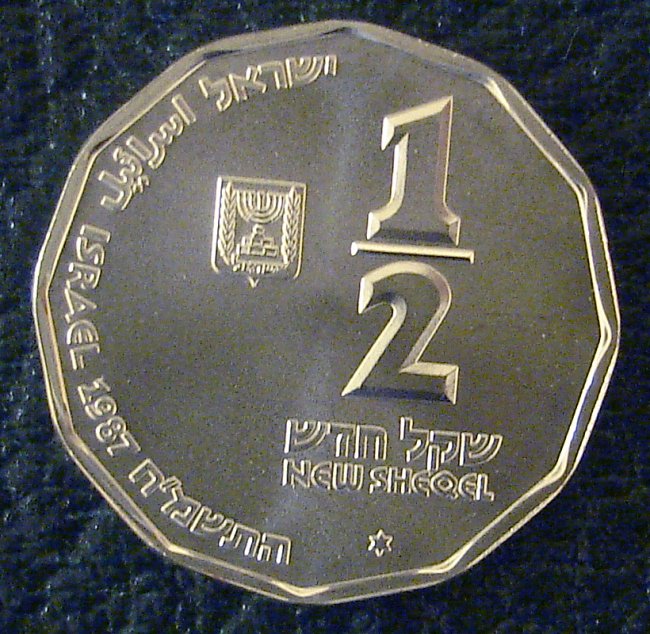 Jericho Whole Sheckel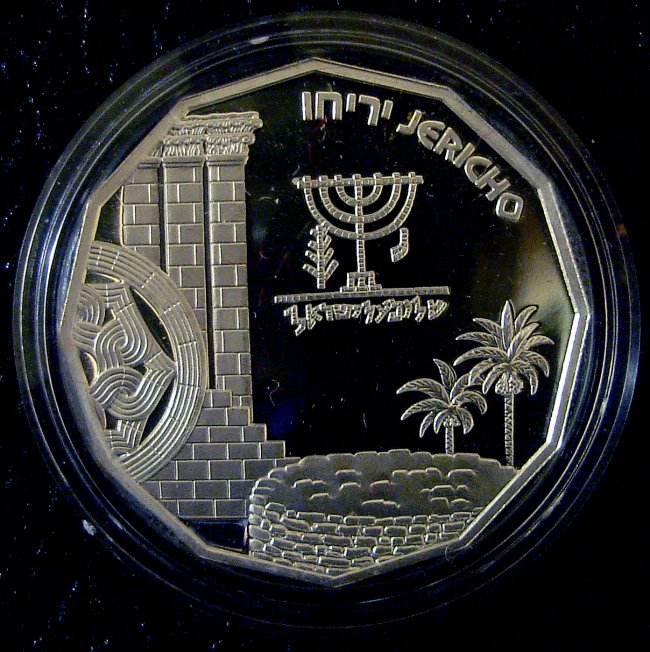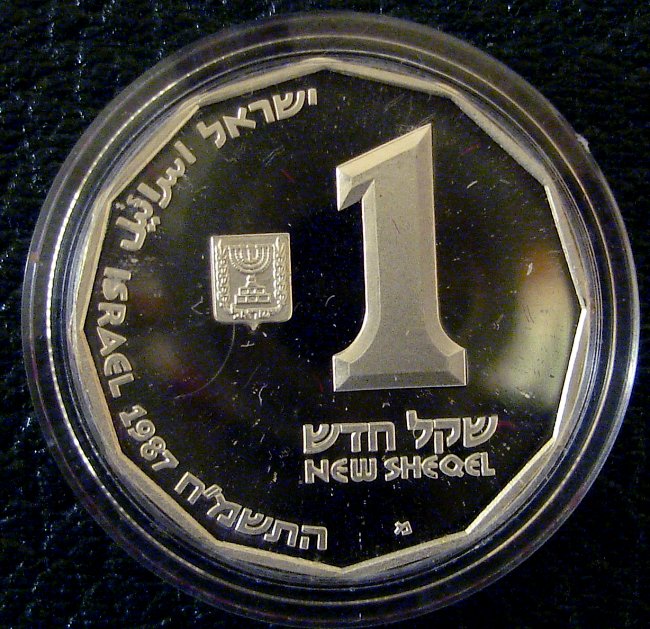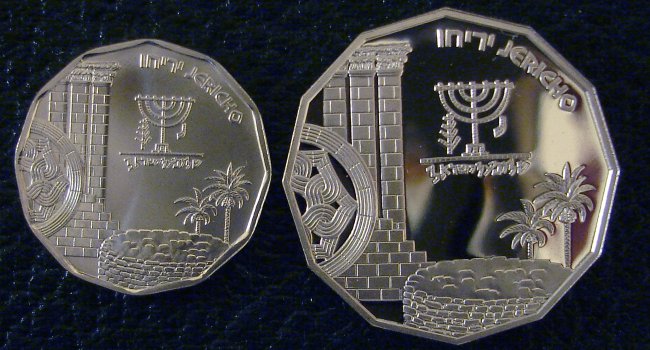 1985 Solomon's Ship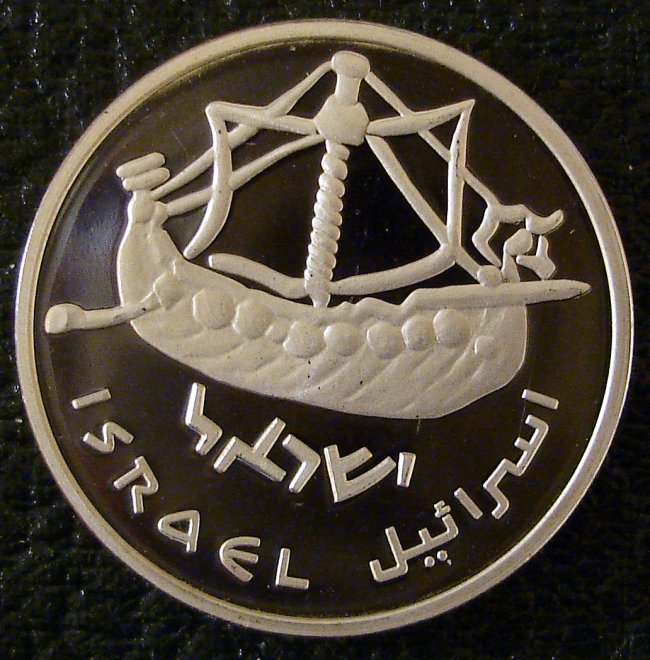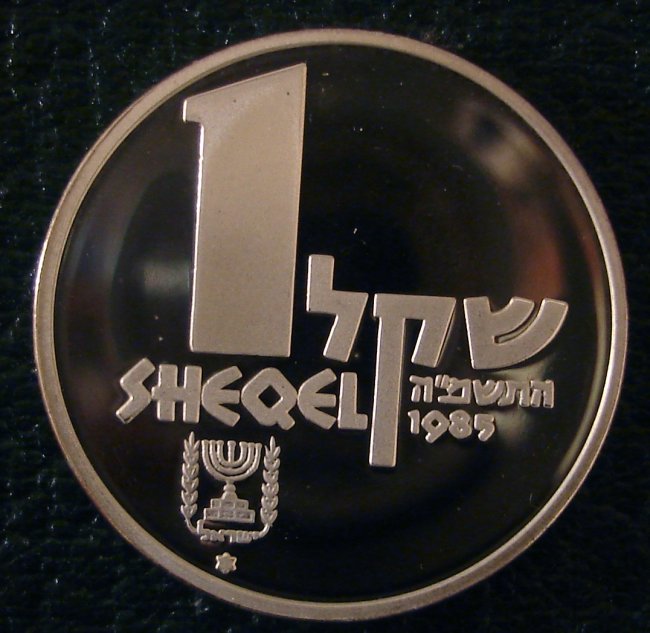 Israeli Birds Silver one sheckel with European Gold Finch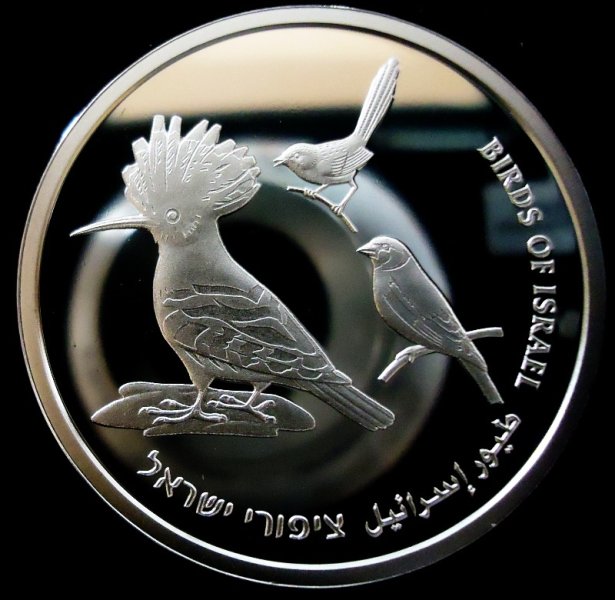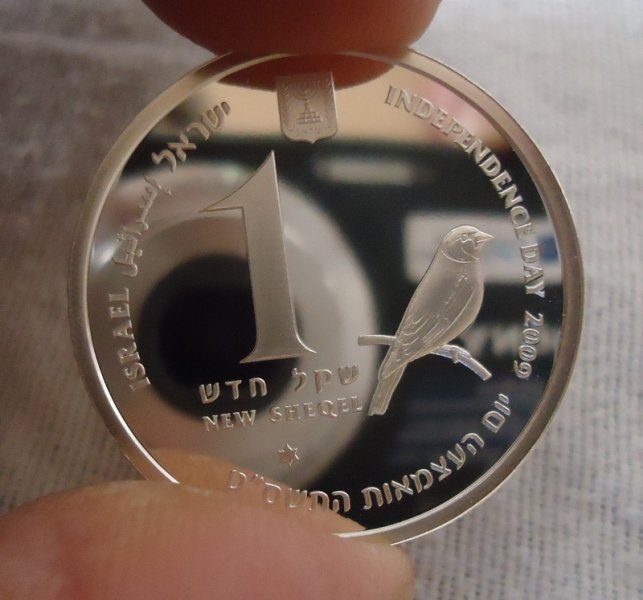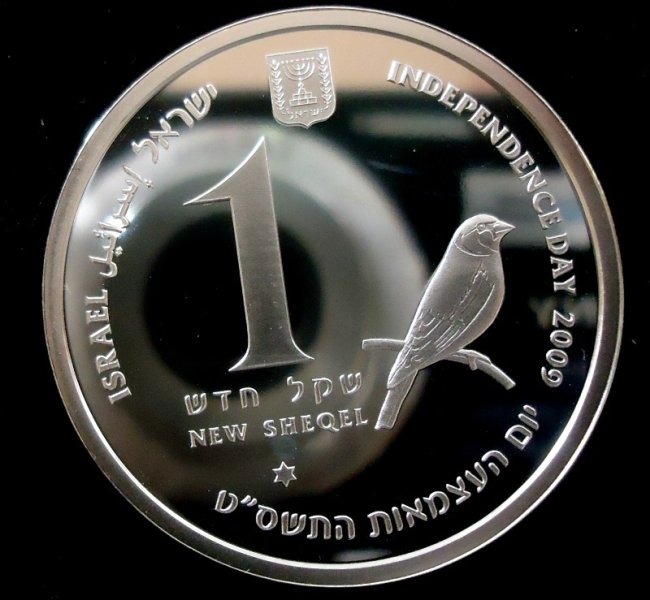 Israel's Popular Bible Art Series

The hard to find Moses and the Parting of the Red Sea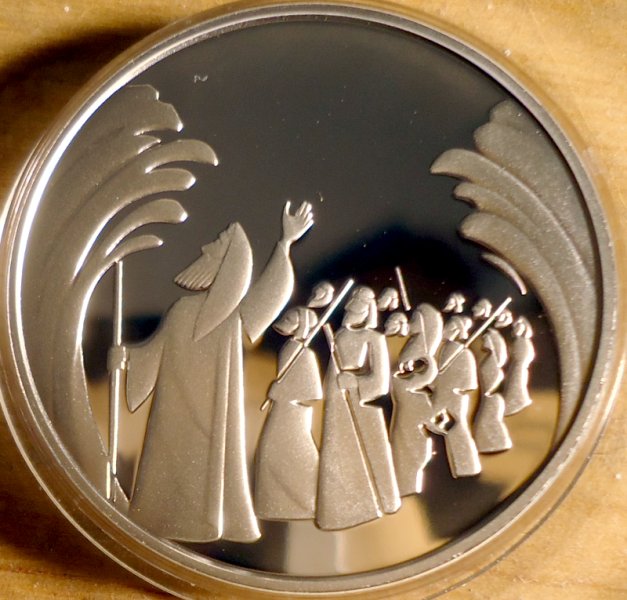 Elisha carried up to heaven with a whirlwind. This coin one last years design award and has a small Mem on it which is either a mint mark or the designers initial.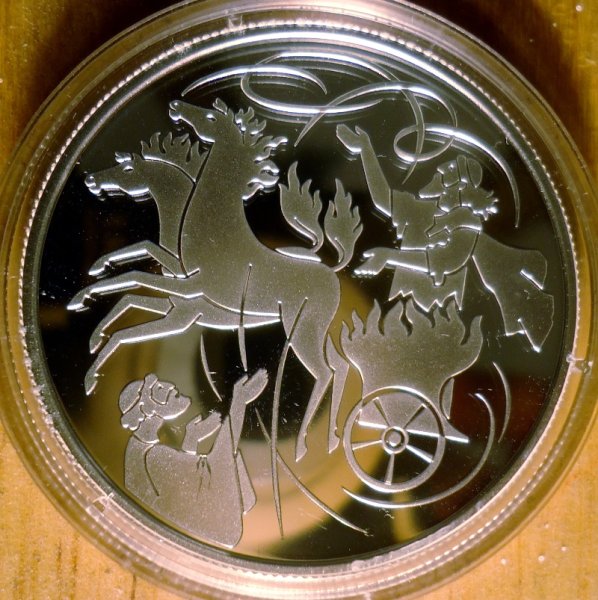 `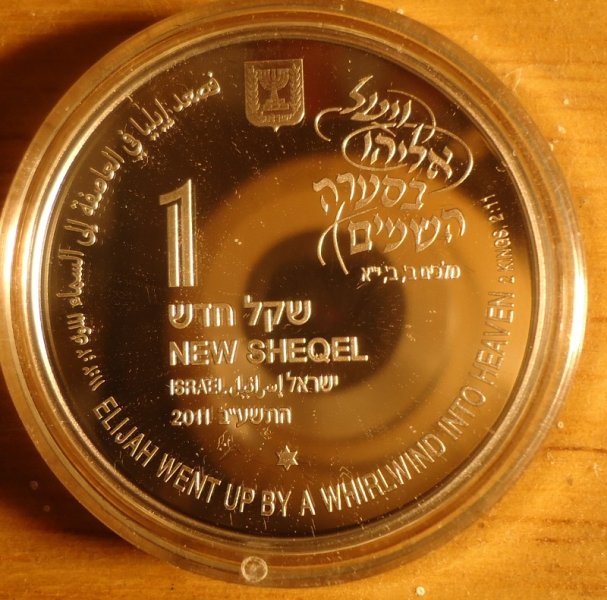 `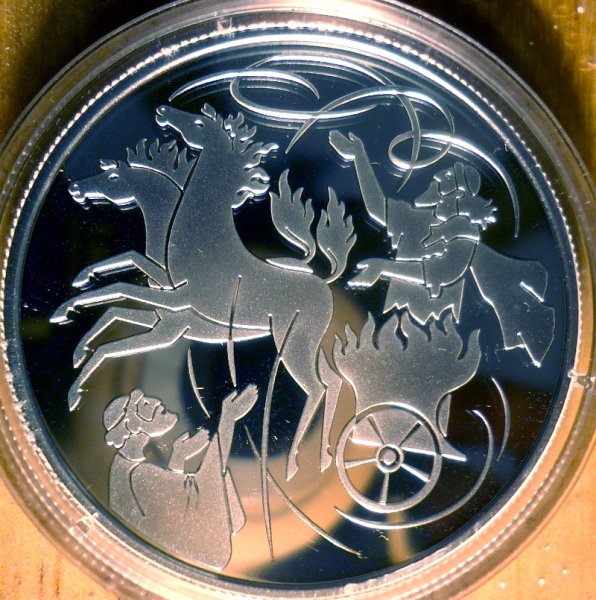 `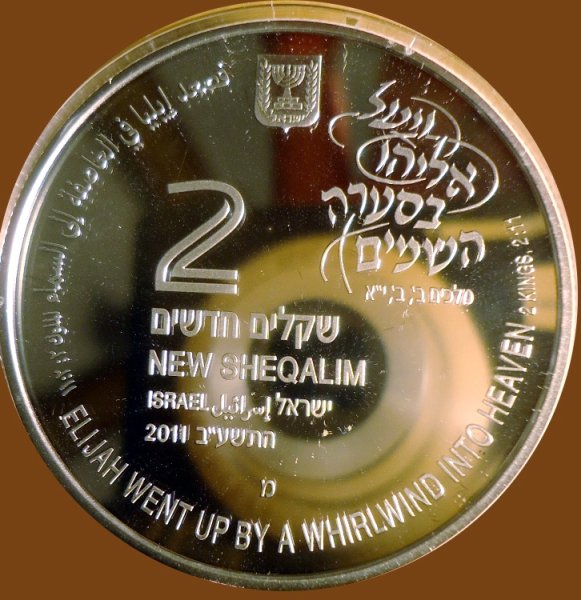 `
---
---
---
The Safir Family Internet Coin Library: Foriegn Coins.
Several mints from around the world make exciting coin designs in circulating alloys, silver and gold. Among my favorites are the Perth Mint in Austrailia which produces a variety of coins for nations mostly through out the Pacific Rim. The Neatherlands has also produced some interesting designs, and several private US based mints have produced foreign currency on contract, include the Franklin Mint which has produced many Israeli Coins. Our interest in foreign coins has been nominal but rapidly growing as it seems that US designs are so stuck in the mud. Also, foreign mints are creating bold new designs with color and bimetal designs that are both eye catching and fun.