Perched on the top of Island of Honshu, which is the main island of Japan, the Aomori Prefecture is a rugged land surrounded by water and split in the middle by the Ou mountains. Because of this, the western side and eastern side can have dramatically different weather. Its capital city is Aomori (proving that New York, New York is not alone is double names), a city of a little over 300,000 residents. The important Misawa Air Base, a US installation shared with Japanese forces, is in Aomori Prefecture. The is a legend that Jesus made his way to Shingō, Aomori where he became a rice farmer, married, and had a family. Somehow this epic event failed to make the coin. The area is also an active Volcanic area right into the historical period with eruptions as late as the 10th Century on what is now Lake Towada, the popular tourist and camping site. It is always good to go swimming on the top of an active volcano.

I would right something of the historical settlement of Aomori, but it is better written on wikipedia, and frankly, with my lack of knowledge of Japanese History prior Commodore Perry, or the Japanese Language, I profess that I don't understand any of it. The same is true of the Summer Festival, Aomori Nebuta Matsuri, which is largely the subject of the coin. One thing i do know about the festival is that they have a wonderful time and more than 3.7 million people come to participate in it.
The Nebuta Matsuri is celebrated from August 2 to August 7th and includes three types of floats, local sponsored children and regional nebuta, and then the large floats which often have corporate sponsorship. Otherwise, participation involves what is known as the haneto dancers which involve customs of a specific type, and a lot of stomping and jumping around.




The Aomori Coin is a 1,000 yen commemorative Silver Proof from the Japan Mint with a mintage of 100,000. You would never know it because only 5,000 became available outside of Japan. It is 3.1grams of pure silver and somes in a capsule that has a locking mechanism which can not be opened, wrapped within a case that looks like an old zip drive case or a CDROM case.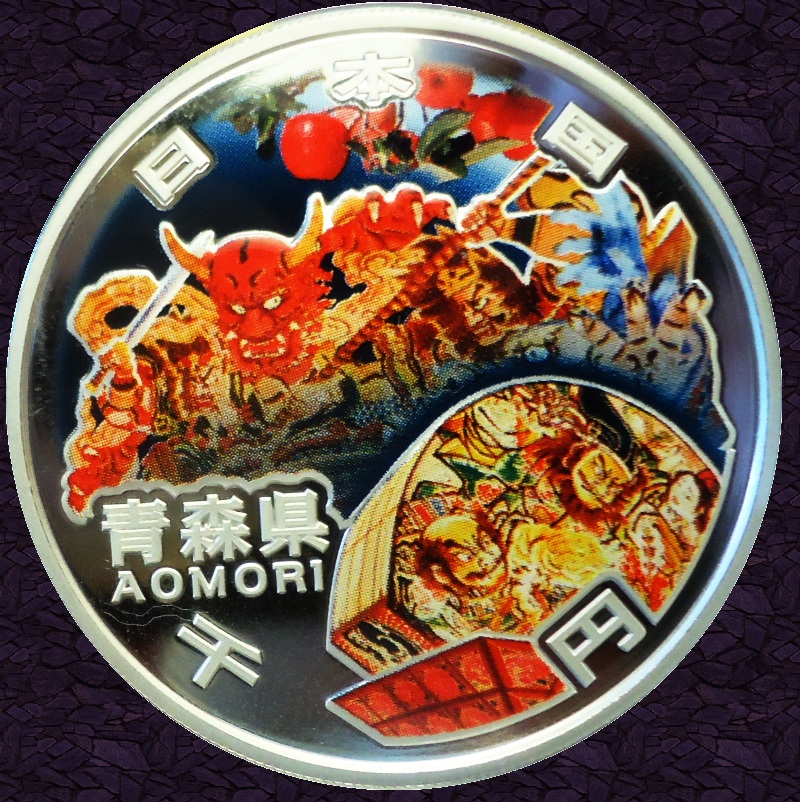 2010 Japanese Aomori Coin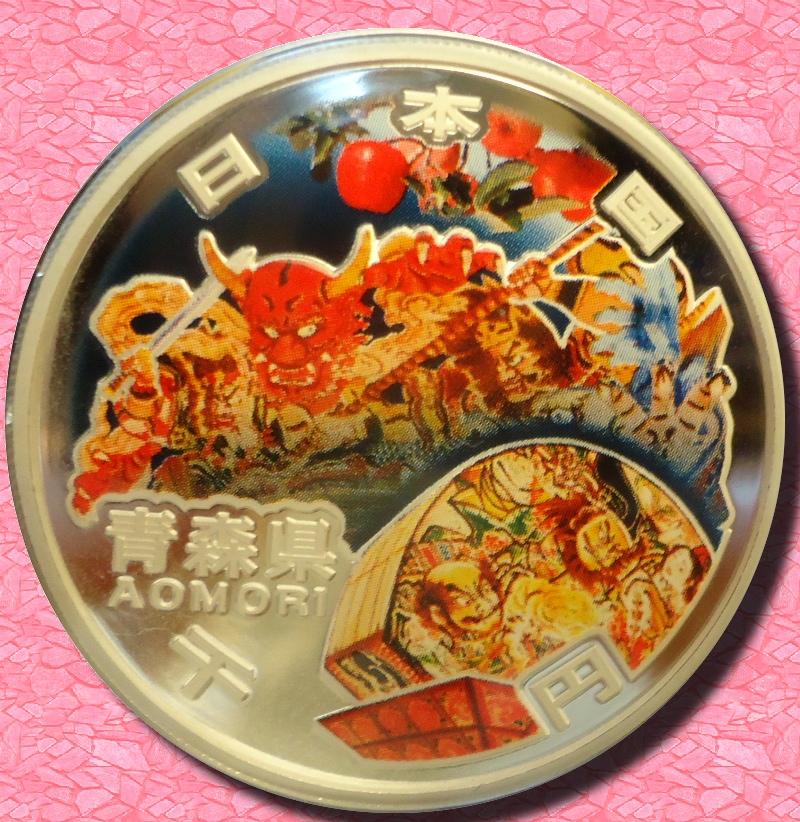 2010 Japanese Aomori Coin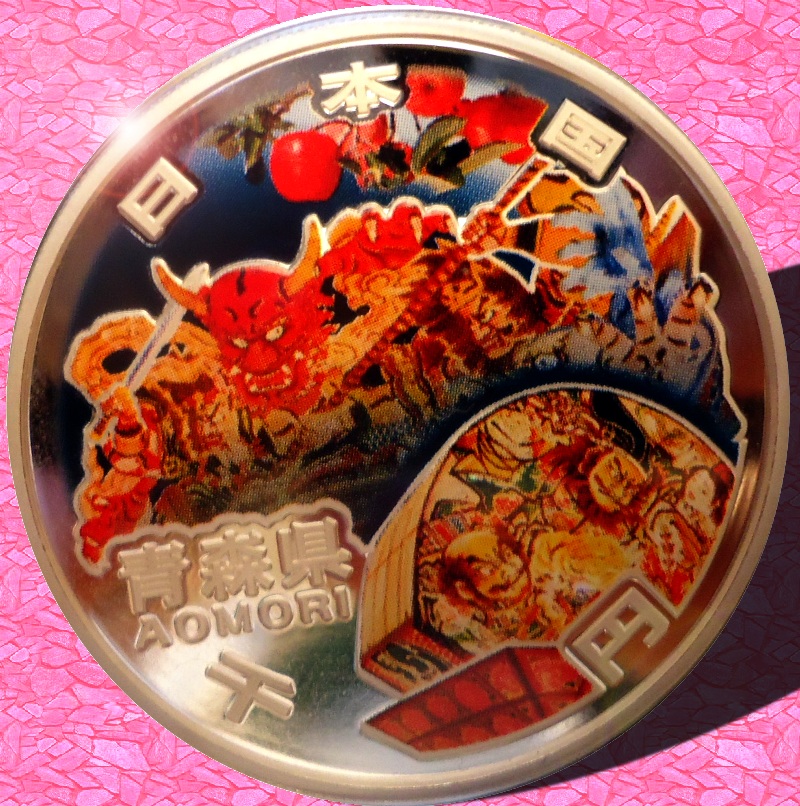 2010 Japanese Aomori Coin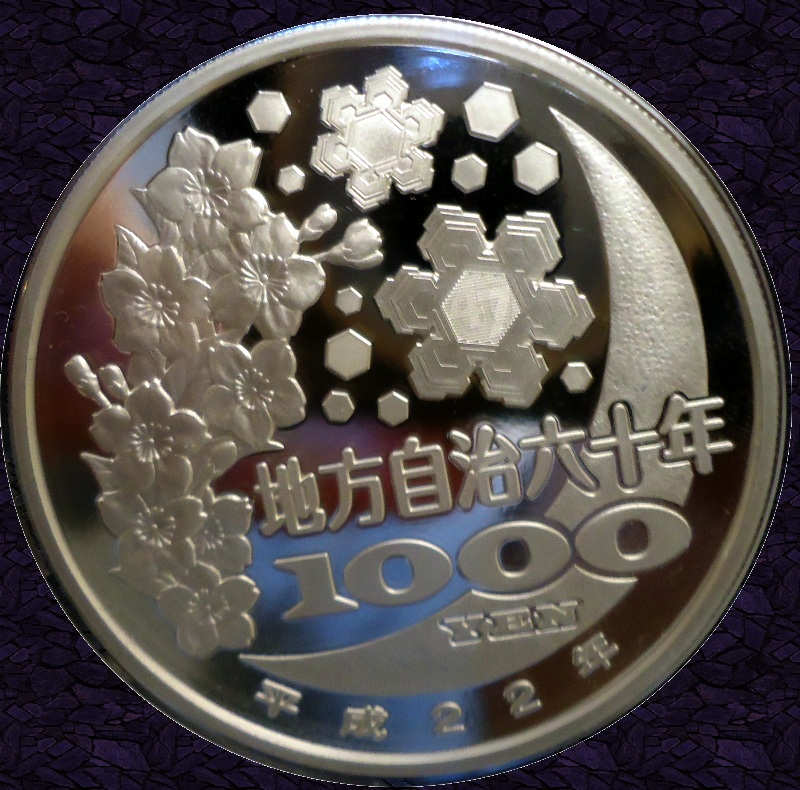 2010 Japanese Aomori Coin Reverse
I truly love the design of this coin. i just wish I could unlock the capsule in order to take a better photograph.
The Safir Family Internet Coin Library: Foriegn Coins.
Several mints from around the world make exciting coin designs in circulating alloys, silver and gold. Among my favorites are the Perth Mint in Austrailia which produces a variety of coins for nations mostly through out the Pacific Rim. The Neatherlands has also produced some interesting designs, and several private US based mints have produced foreign currency on contract, include the Franklin Mint which has produced many Israeli Coins. Our interest in foreign coins has been nominal but rapidly growing as it seems that US designs are so stuck in the mud. Also, foreign mints are creating bold new designs with color and bimetal designs that are both eye catching and fun.