Coin Collecting at the Safir House
Kenedy Half Dollars
Sat Mar 23 19:54:57 2013
---
Sat Sep 11 06:45:35 2010
---
When President John F Kennedy was assassinated in November of 1963 the Government had decided they had to immortalize the former President by bumping the truly historical American, Benjamin Franklin, from the Half Dollar and to release a heroic portrait of JFK on the half. The original face was objected to by Jackie Kennedy, the President's widow and so the hair style was slightly altered and made less pronounced.

The coin was originally released with 90% silver in 1964. From 1965 through to 1970 was created with 40% silver. From 1971 until the present the coin has been minted as a copper-nickel clad with the exception of silver proofs which were available from the mint from 1992 on.

The reverse of the coin is the unimaginative Presidential Seal, with Herodic Eagle design, not nearly as nice as the Barber Half. During the Bicentennial the reverse was changed to Independence Hall. It was then changed back in 1977. There was also a 1976 40% Silver Bicentennial both as mint state and proof.

The coin never circulated much. Half Dollars are todays forgotten coinage. You almost never see them in circulation. Banks often don't carry them. I have, however, been able to pull a few from circulation.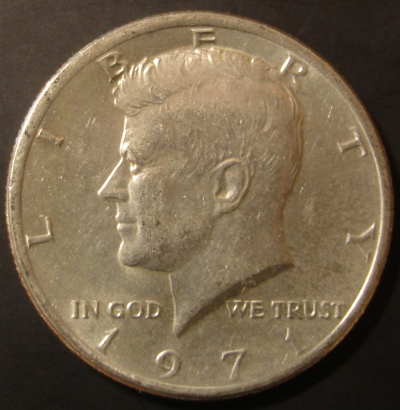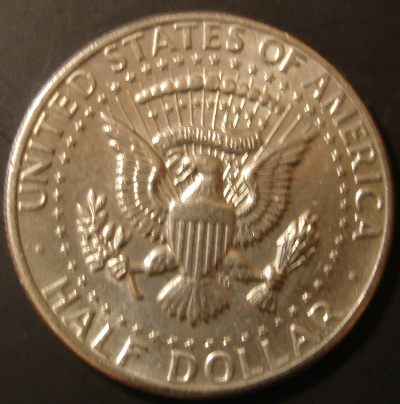 Decent 1971 Clad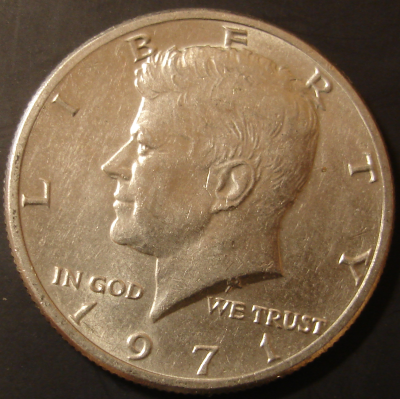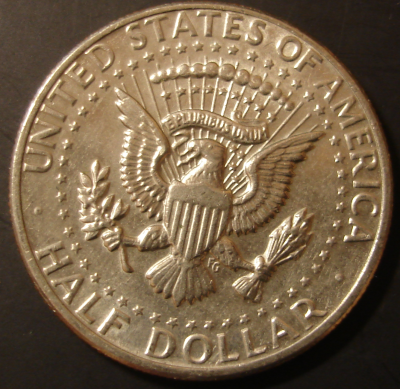 Another 1971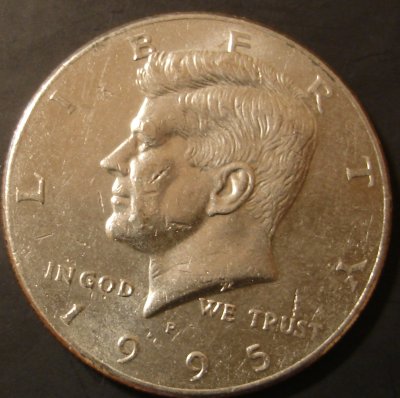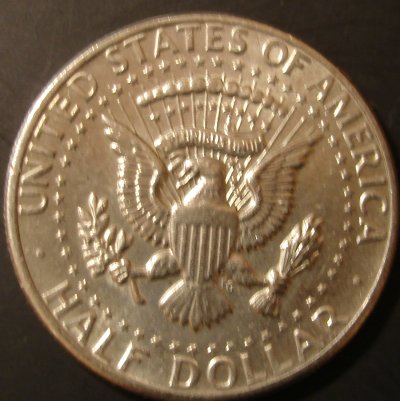 1995 Scare Face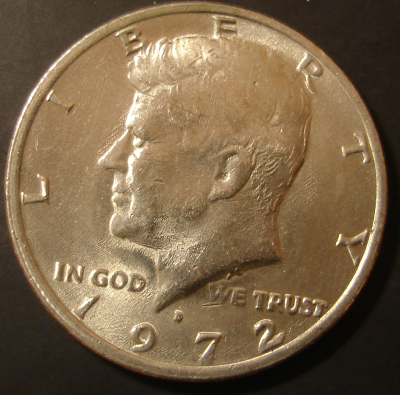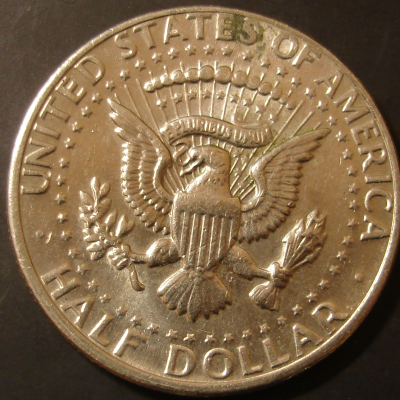 1972 D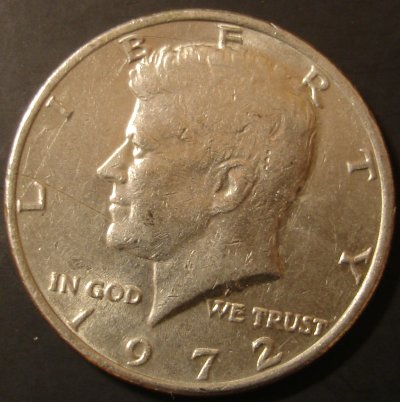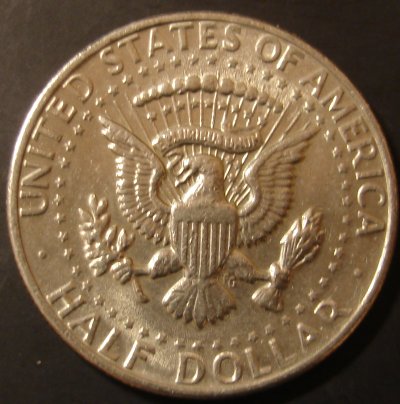 1972 No Mint Mark (Phil.)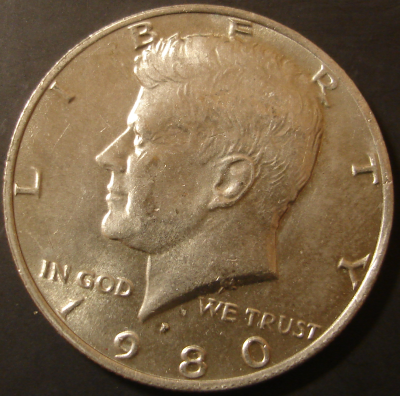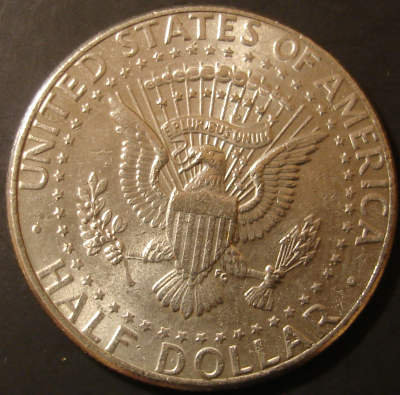 1980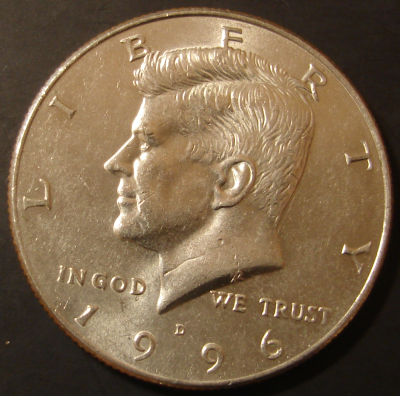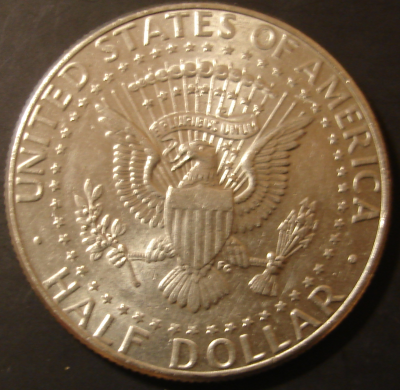 1996 D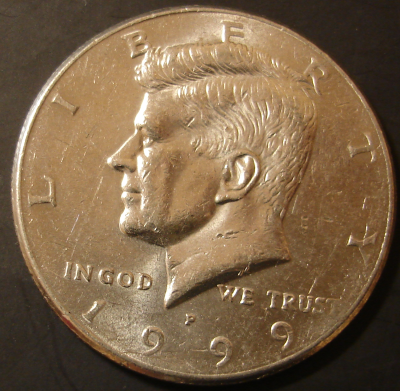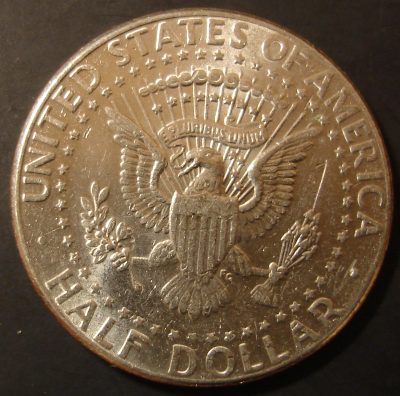 1999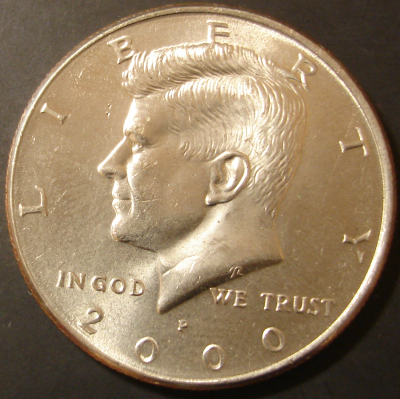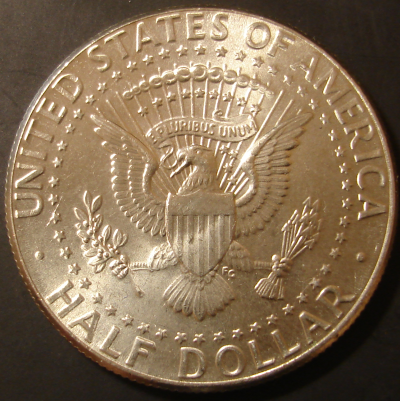 2000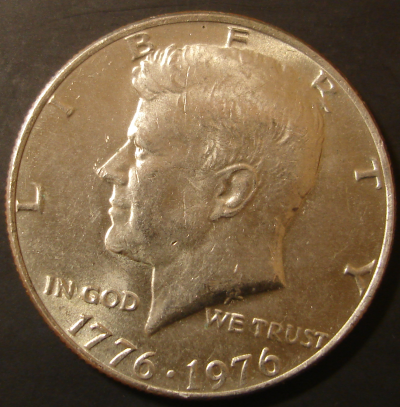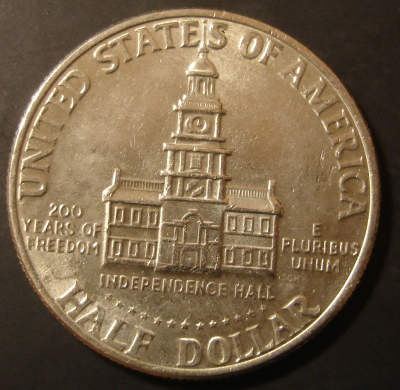 Bicentennial
---
---
---
The Safir Family Internet Coin Library: Foriegn Coins.
Several mints from around the world make exciting coin designs in circulating alloys, silver and gold. Among my favorites are the Perth Mint in Austrailia which produces a variety of coins for nations mostly through out the Pacific Rim. The Neatherlands has also produced some interesting designs, and several private US based mints have produced foreign currency on contract, include the Franklin Mint which has produced many Israeli Coins. Our interest in foreign coins has been nominal but rapidly growing as it seems that US designs are so stuck in the mud. Also, foreign mints are creating bold new designs with color and bimetal designs that are both eye catching and fun.