Coin Collecting at the Safir House
2008 Bald Eagle Comemeratives
Sat Dec 9 01:07:49 2023
---
In 2008 the US Mint created one of the great commemorative coins it has ever produced. In fact, artisitically speaking, the American Bald Eagle Commemorative might well be artistically and in execution the greatest work of the mint in its 200+ years of existence.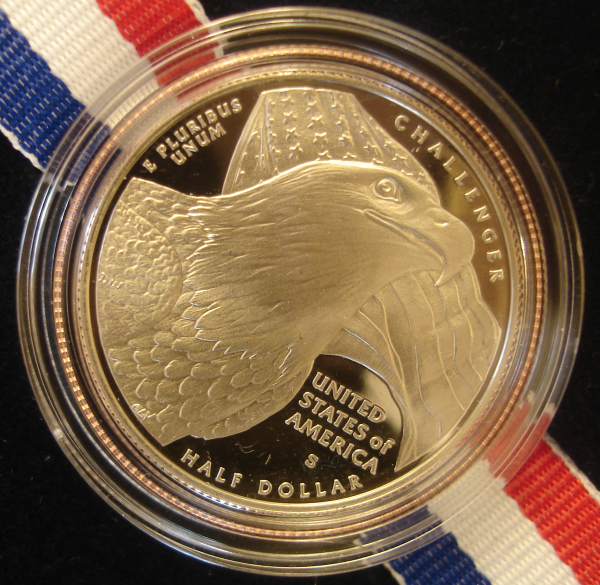 The 2008 US Bald Eagle Obverse Half Dollar
This Eagle near jumps off the page with detail unlike any coins produced by the Mint until now, Looking closely to the feather design, gentle sweeping lines brush over the Eagle's neck and head, with light almost brush like lines and shading.
Another Obverse Image
Very Clear Obverse View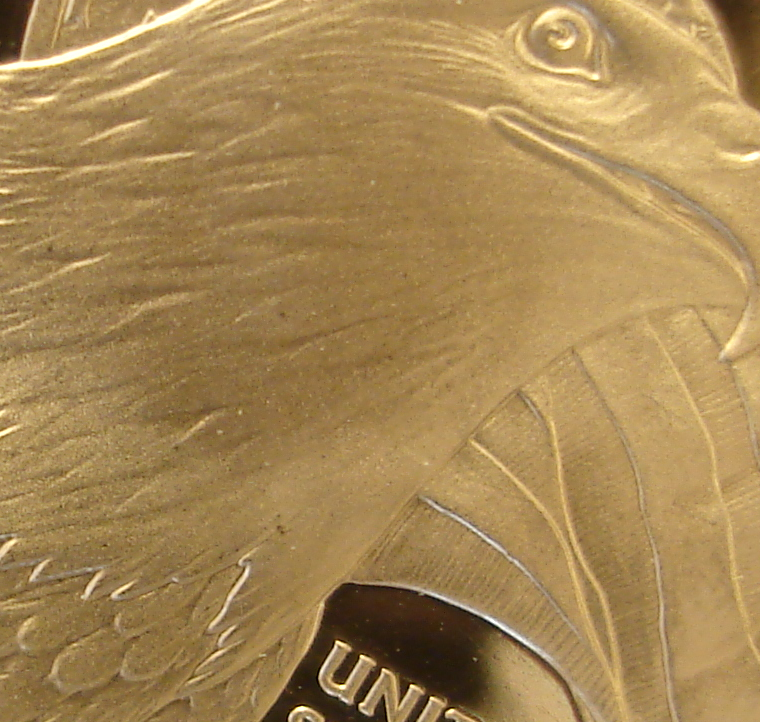 Great Detail of the Obverse Clad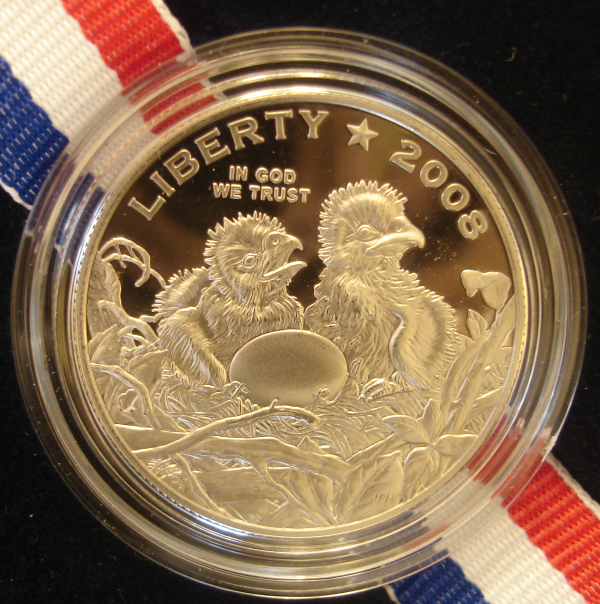 The 2008 US Bald Eagle Reverse Half Dollar Clad
The Reverse is even more astounishing, a break through design that peirces through the visual vocabulary of coinage as low relief design, pushing into a new realism, nearly holographic in its imagary. The young chicks could not have been better represented in a Nation Geographic print, these hungry chicks are in complete movement, with hear unknown complexity of engraving in the nesting material which craddles the birds and an egg, as well as the softest of down feathers.
Another View of the Reverse
Another Smaller Version
Great Picture of the Reverse Eagle with White Silver
Another White Photo of the Reverse
Smaller Image of the Eagle Reverse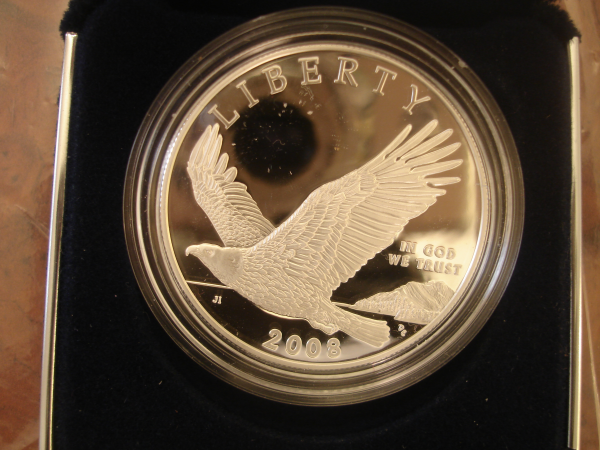 2008 Silver Bald Eagle Commemorative Obverse
The Silver Dollar is similar to the reverse of the Sac Golden dollar, but with subtle details and background. More poised in the design and sacrificing some of it's realism, the soaring wings wrap around the coin in a graceful play on roundness of the coin.
Large Photo of Obverse Silver
Another Obverse Silver Bald Eagle Obverse

2008 Reverse Silver Bald Eagle This Reverse tips its hat to late 18th Century designs, some of the earliest US Coins.
Another shot of the reverse
---
The Safir Family Internet Coin Library: Foriegn Coins.
Several mints from around the world make exciting coin designs in circulating alloys, silver and gold. Among my favorites are the Perth Mint in Austrailia which produces a variety of coins for nations mostly through out the Pacific Rim. The Neatherlands has also produced some interesting designs, and several private US based mints have produced foreign currency on contract, include the Franklin Mint which has produced many Israeli Coins. Our interest in foreign coins has been nominal but rapidly growing as it seems that US designs are so stuck in the mud. Also, foreign mints are creating bold new designs with color and bimetal designs that are both eye catching and fun.