Welcome to
MrBrklyn
The time in Brooklyn is now:
Sat Dec 9 01:20:36 2023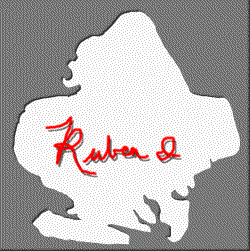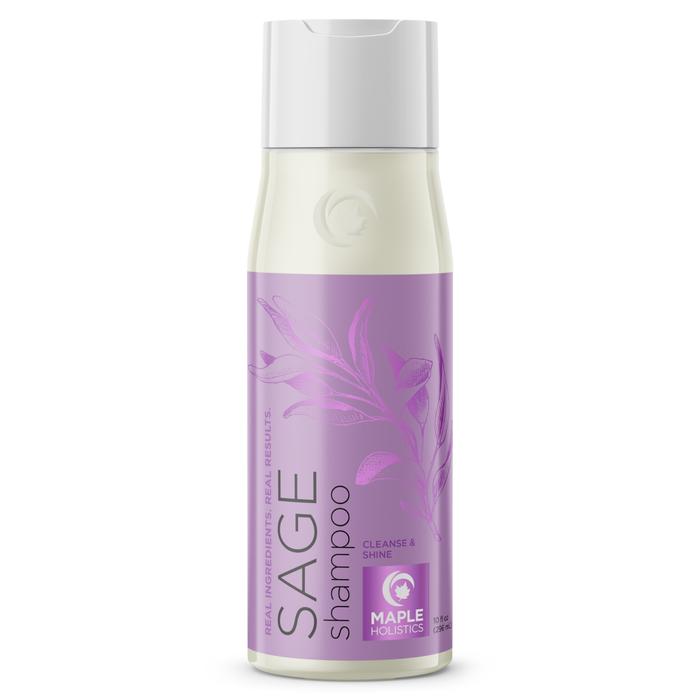 We endorse the greatest
health and beauty products
and shampoo on the market -
Maple Holistics


San Francisco California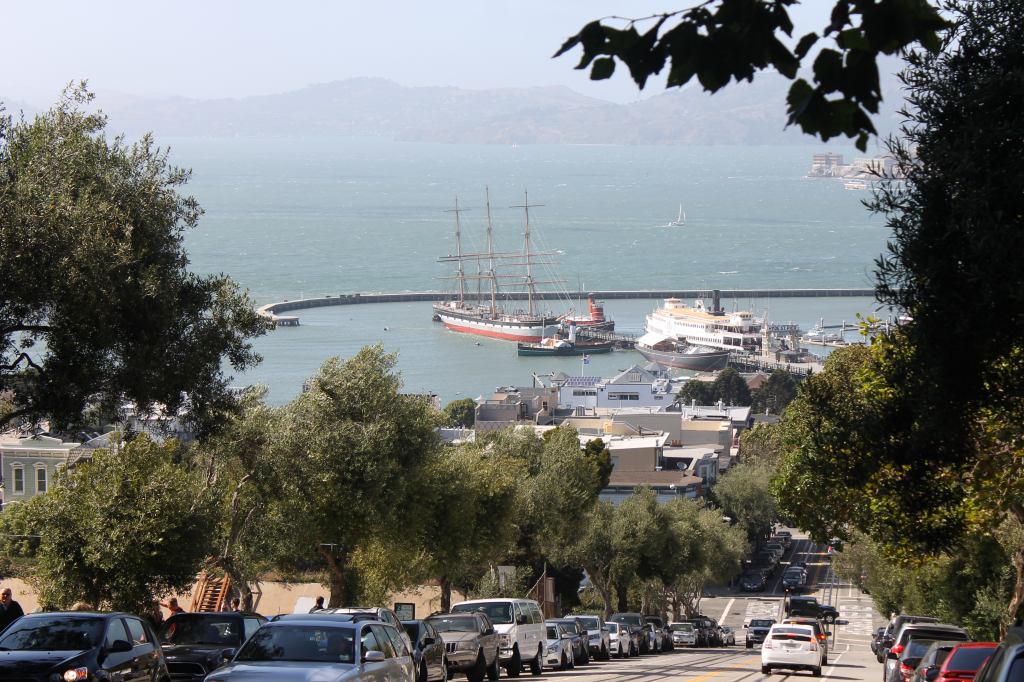 San Francisco, for a while, almost felt like a home away from home. I have favorite cities that I have visited and they include, aside from New York, Amsterdam, Jerusalem, and San Francisco. San Francisco is a diverse and highly cultured city that anchors a region rich in resources and with a dynamic economy. I have several friends in the area, a side affect of my involvement in the Linux and Free Software movements. And I love the great mass transit system they have and walk ability of the city.
Site Map
Jewish Topics

Jewish Resources and Information

Free Software Politics and Advocacy
Culture and Music
Coin Collection: Mostly for historical purposes.
Places

New York

Los Angeles
Spain
Milwaukee
San Antonio

Archives
I first visited San Francisco was to attend a Continuing Education program for my Pharmacy License. I will never forget this first trip in 2006, not just because it introduced me to this exotic city, but beause I attended this program that was created by the State Pharmacy Association of Oklahoma. This was a good lesson in American regional cultural comparative studies. The introduction announcement included a mention that while the classes were scheduled to go on until 3PM, they might end early. But "Whatever happens in San Francisco... Stays in San Francisco" which caused the crowd to grin and giggle. I rolled my eyes.
On this first trip, my travel agent placed me in a decent hotel near fisherman's wharf. That is San Francisco's designated tourist trap, but I enjoyed it enough. I had time to explore the city and found Japantown, and the wonder sushi that they serve. I found fisherman's wharf, the cannery, and I went to visit a friend, Don Marti who lived in Alameda, which required a cool ferry ride through the harbor. I did the Ghirardelli Chocolate thing, saw the Sea Lions, explored Market Street, Chinatown, and had a great time. and that encouraged me to go again, this time with my daughter, Shoshana.
For some reason, I seemed to have not taken pictures on that first trip. But I made up for it on the second. On that trip, I attended a convention of Pharmacuetics research scientists. The focus of the meetings was pharacokinetics, and drug studies. A lot of discussion was on the development field of immunilogical agents. This was a very different kind of meeting than the first one, and it was at the Place Hotel on market street. It attracted a lot of very smart and educated peopleat the top of their fields.
When we got to the hotel, they seemed to had run out of rooms. So they gave us the Penthouse Suite on the top floor of the hotel. It was an enormous accomidation and we had round the clock kosher meals brought in from Berkley by the hotel. It had 3 rooms and a livingroom space. My daughter was blown away by the luxury. She was 16 and never far from home before. I have lectures throughout the morning. So I introduced her to the connoisseur service. They loved her, and put her on a terrific city tour, and trip to Alkatraz. When I finished up, she was very excited and had discovered the Sea Lions at Peir 39. I had never seen her quite so happy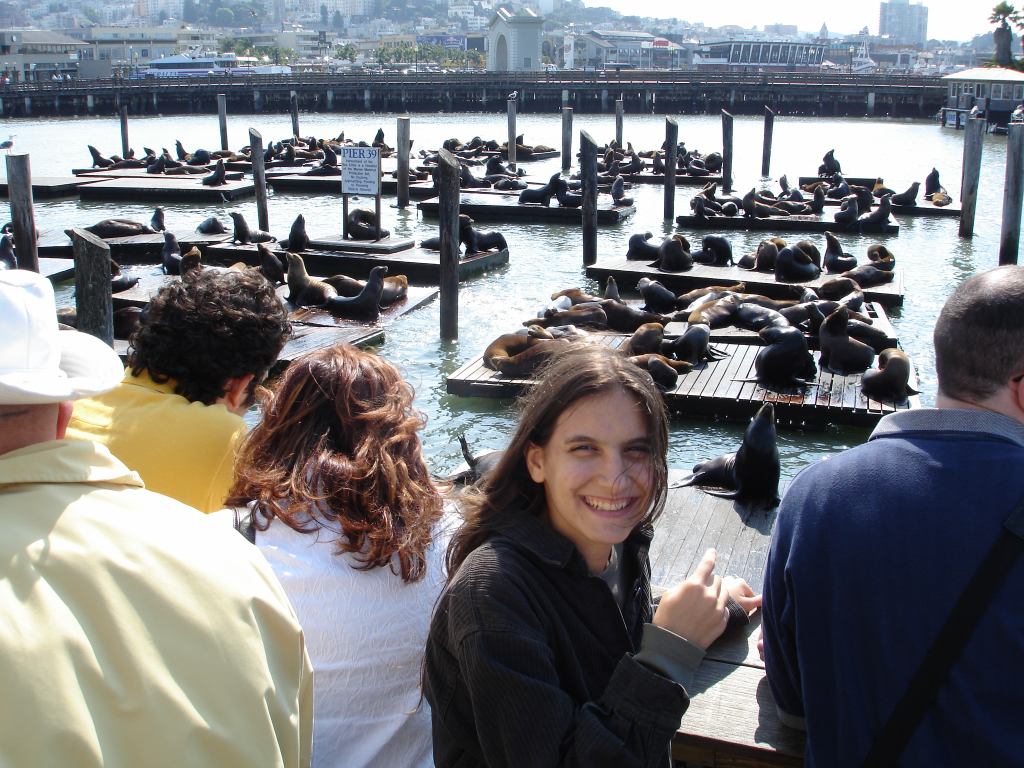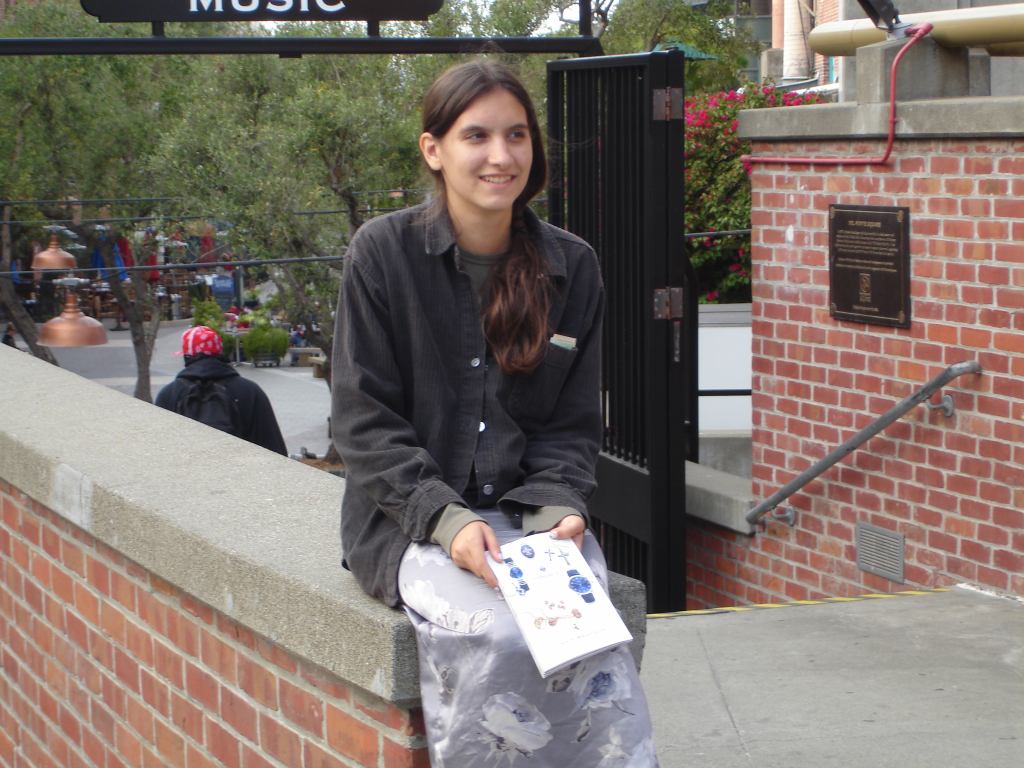 After the meeting I met up with her at the Hotel. We decided to go out to Japantownese Town for dinner, and as I was walking out the Hotel I overheard a young couple looking for a decent dinner activity. I invited them to join us for Sushi and they obliged. We picked up a cab to Japtown and settled on a resturant. They were fabulous company. He was a motorcycle mechanic from Santa Monica and I forget what she did. They were recently married and we ordered platter after platter of fresh fish and hot sake. I can't recall ever having finer company. We must have burned 3 or 4 hours eating, and the bill ended up very moderate. It was a very excellent night, one I will never forget.
That next day we met up with my Friend Rick Moen, who lives in Menlo Park. He gave us a ride in his very special GM Saturn subcompact, and we toured the water works for the Bay area, and attened a Linux Cabal Meeting. We lucked out because by happenstance, our family friend, Richard Stallman, was in town as well. We tested out the new One Laptop Per Child prototype, and enjoyed Rick's lovely home. He is a wonderful host, and it was very cool to be with our fellow geeks. I was also very happy that Shani was exposed to the west coast geek counter culture. We had another great time.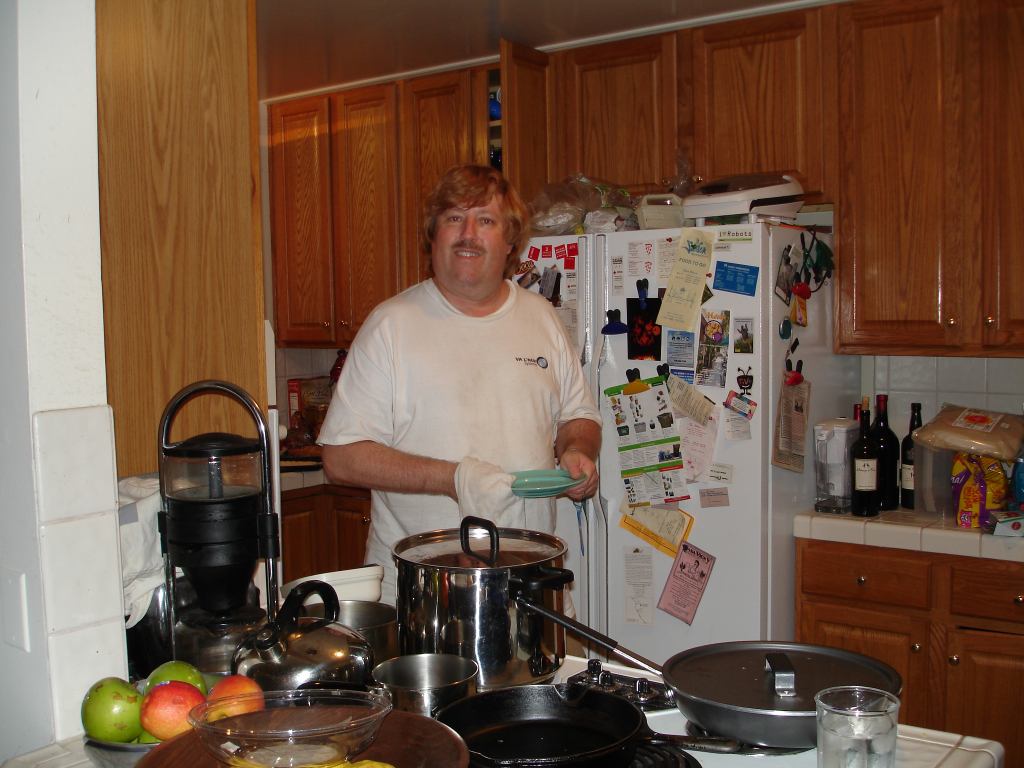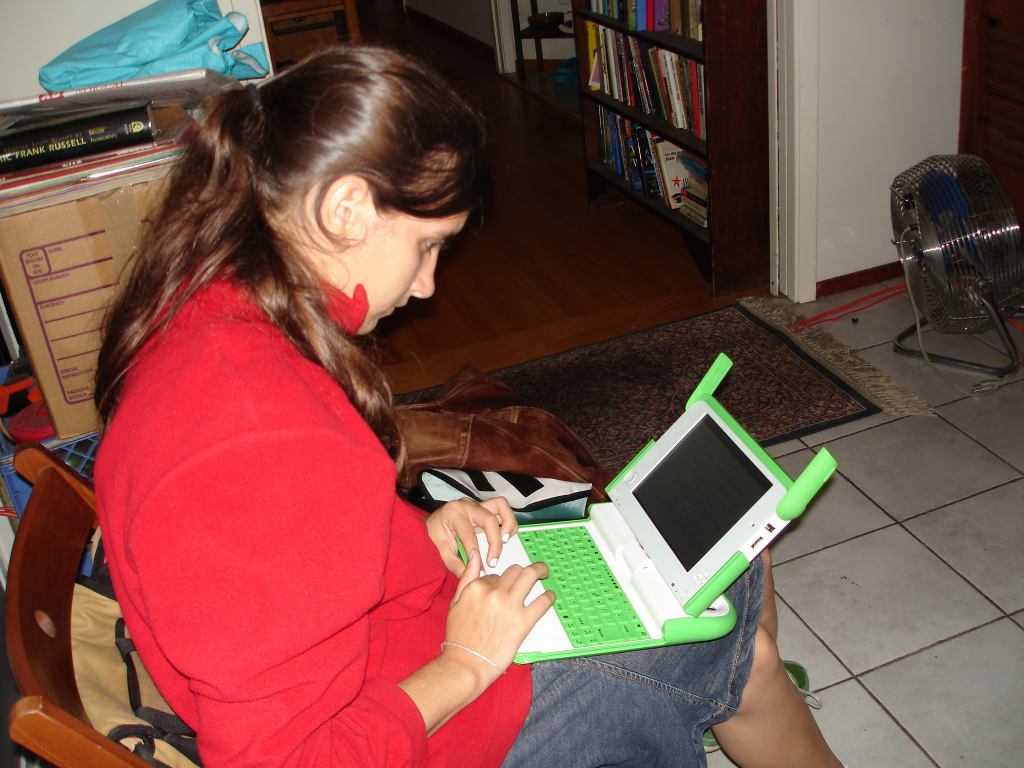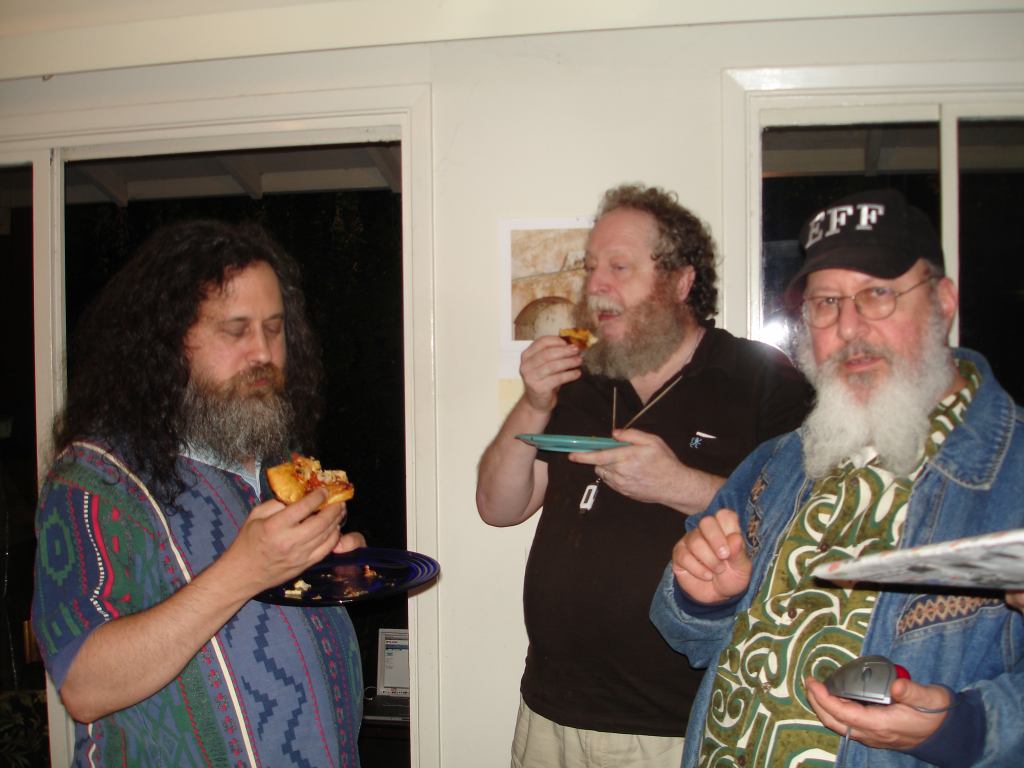 Rick gave us a ride home after the events and we took another fine tour, this time checking out the Twin Peaks view point over the city. I tried to take pics but the technology wasn't up to the challenge yet. The view was quite inspiring though.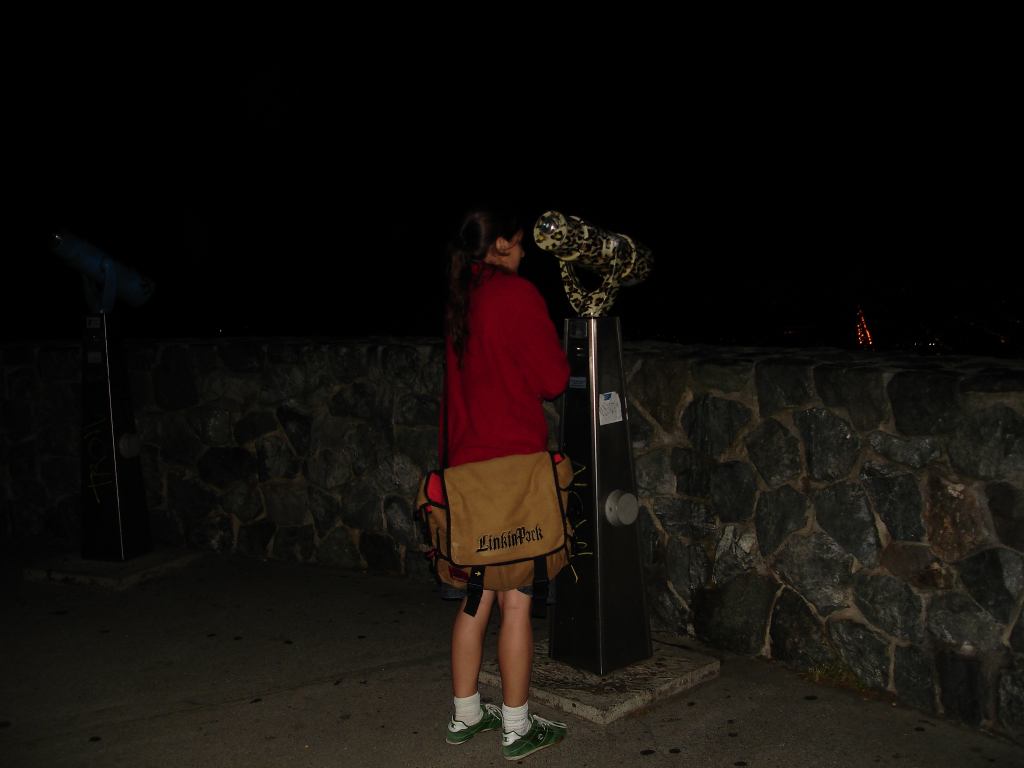 The next day, we followed up with a great basbeall game at the Giants brand new stadium, Pacbell Park. The stadium was a revolation. It was night and day from the cavernus feeling of Shea Stadium. And added to that, the stadium with in walking distance to Market Street, downtown and the hotel, and the regional Caltrain goes right to the doors of the stadium, as well as trollings and metrorail. SF has outstanding transport and this stadium is an easy reach for the entire Bay area. It was all quite impressive. When they built Citifield, I was very happy to see that it was built very similar to Pacbell Park. It is most excellent.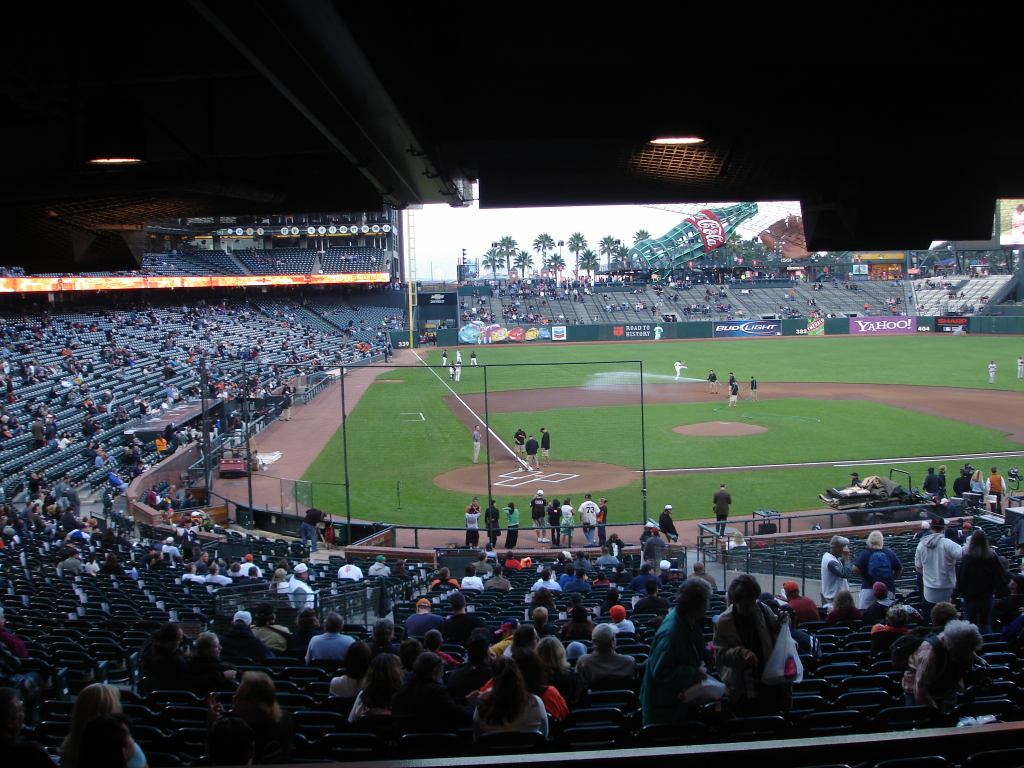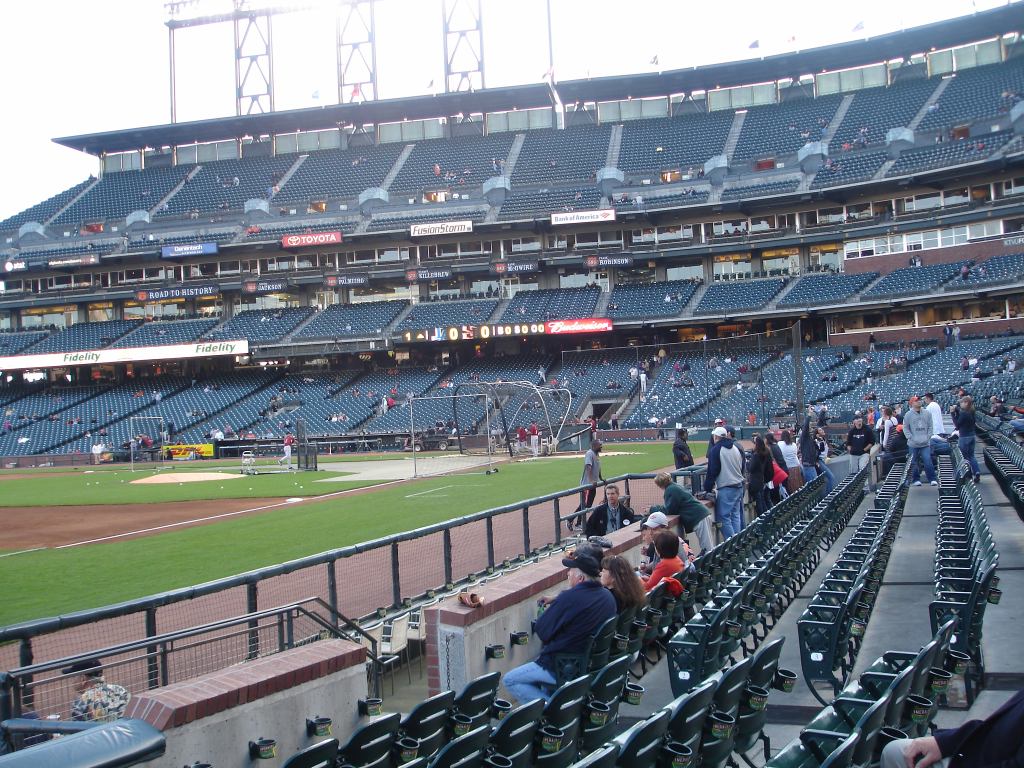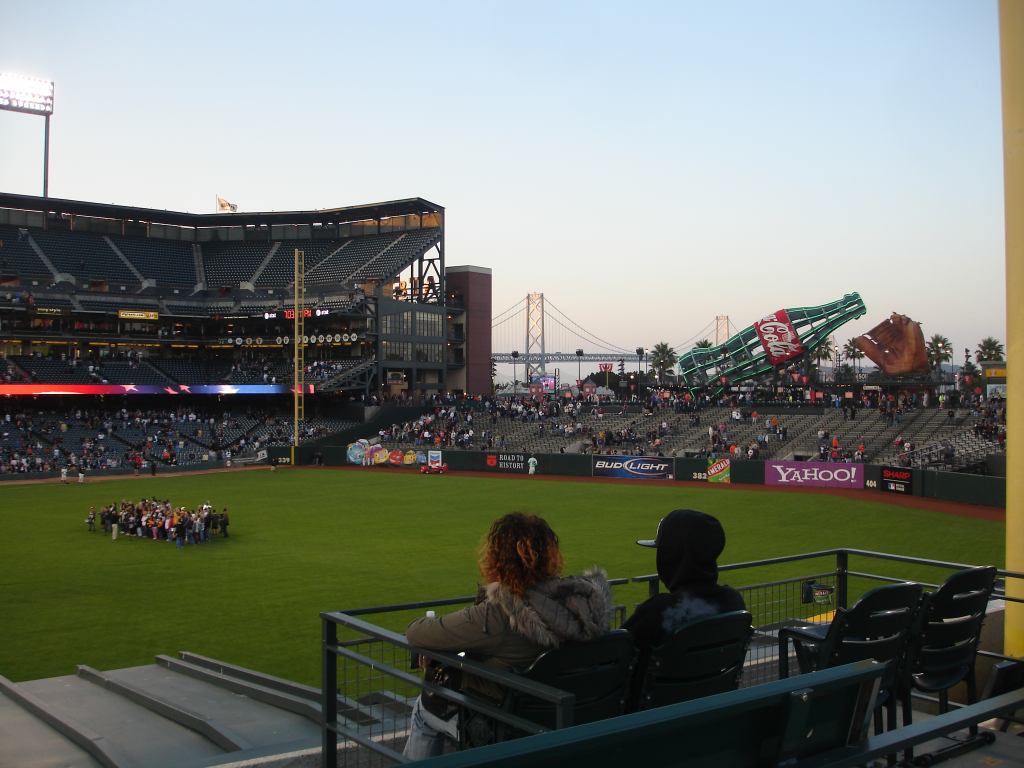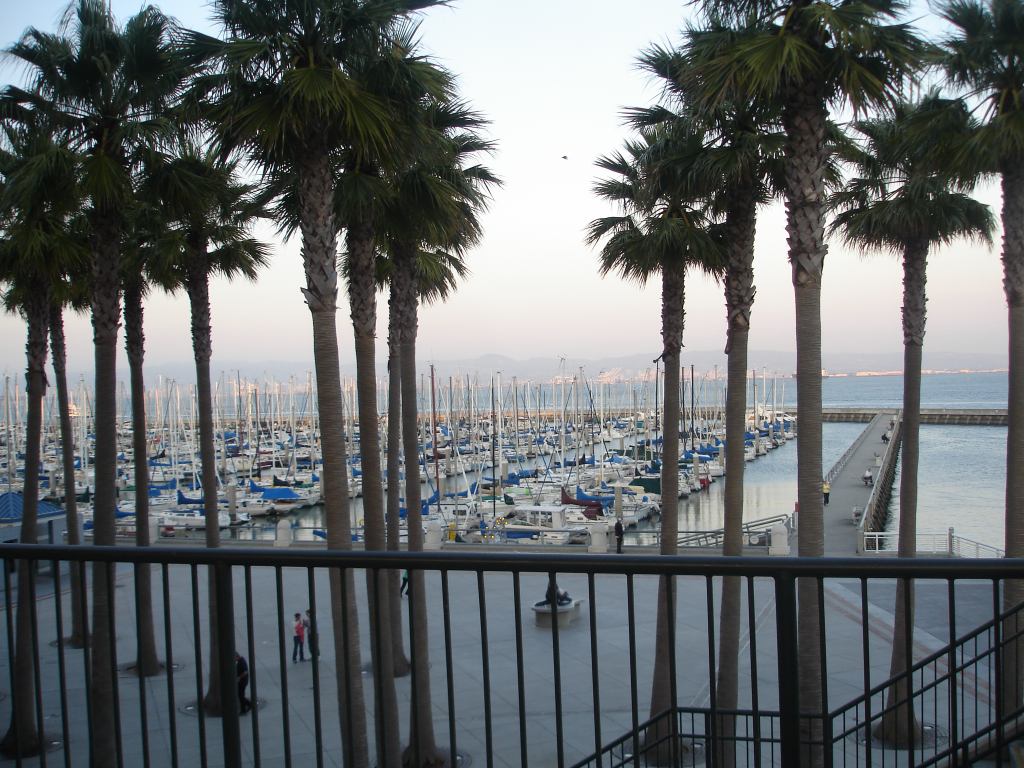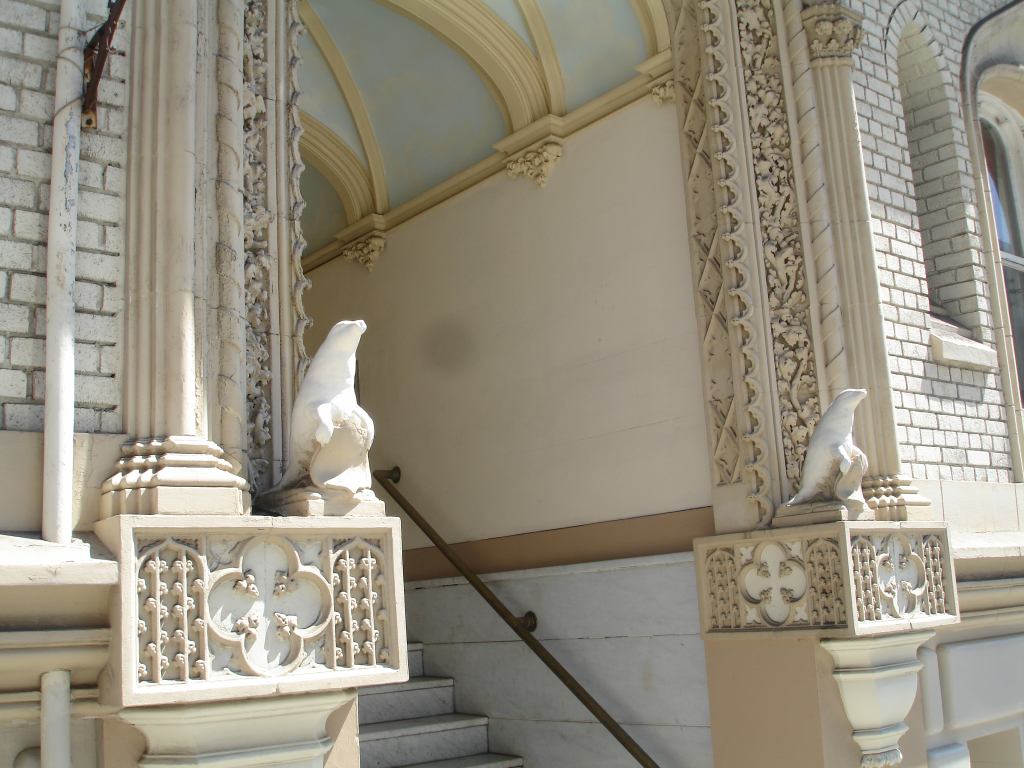 Our family collects coins, so one of the best things we did, when we went to SF was to see the Mint. I wanted to get a tour, but it was locked up.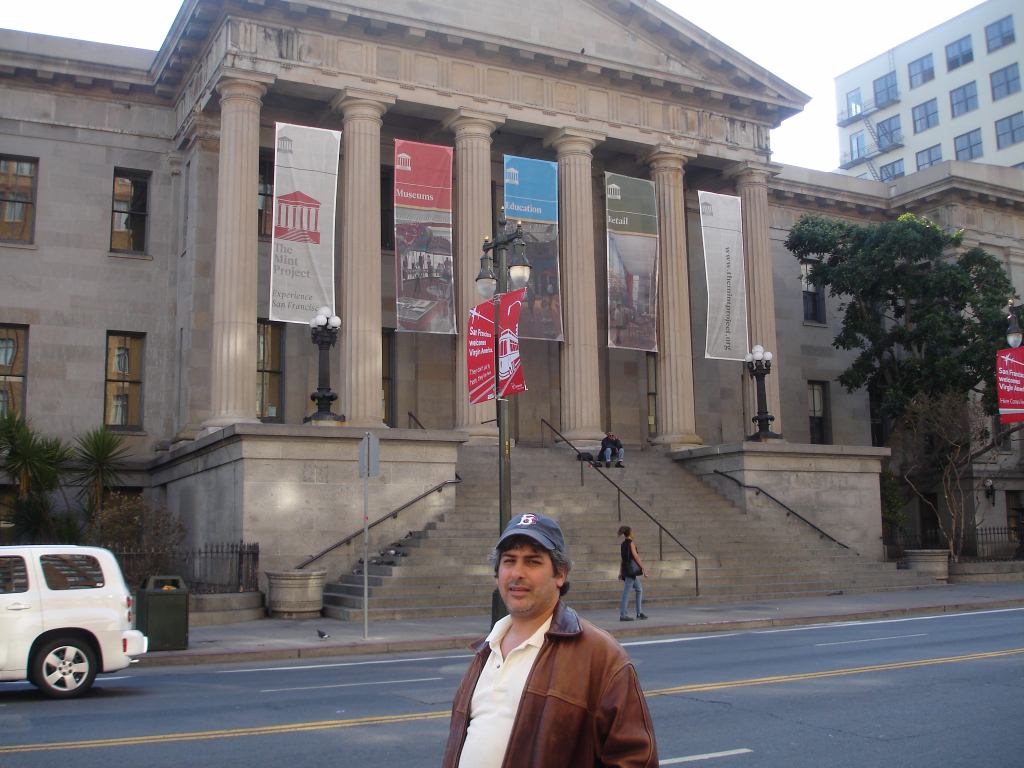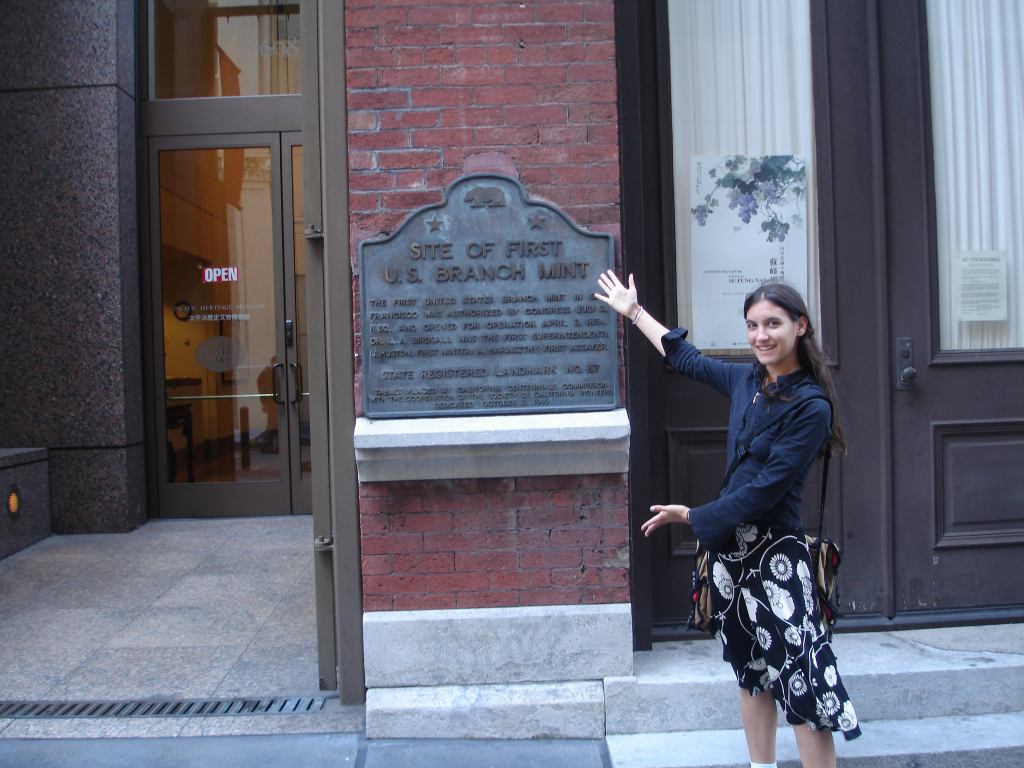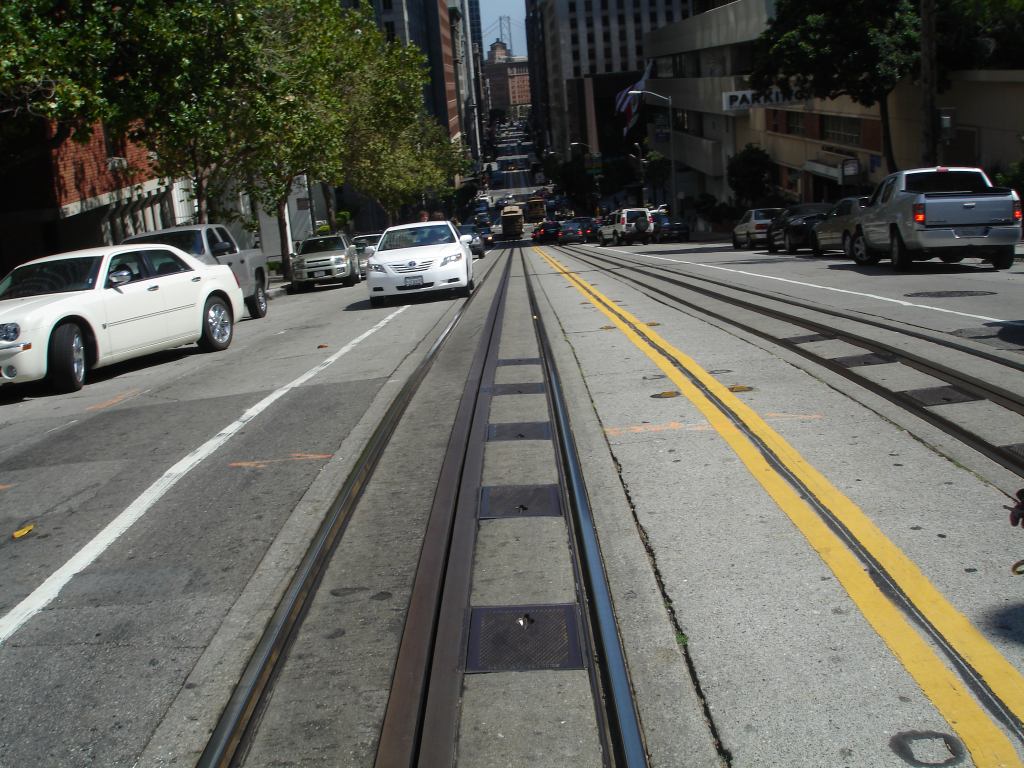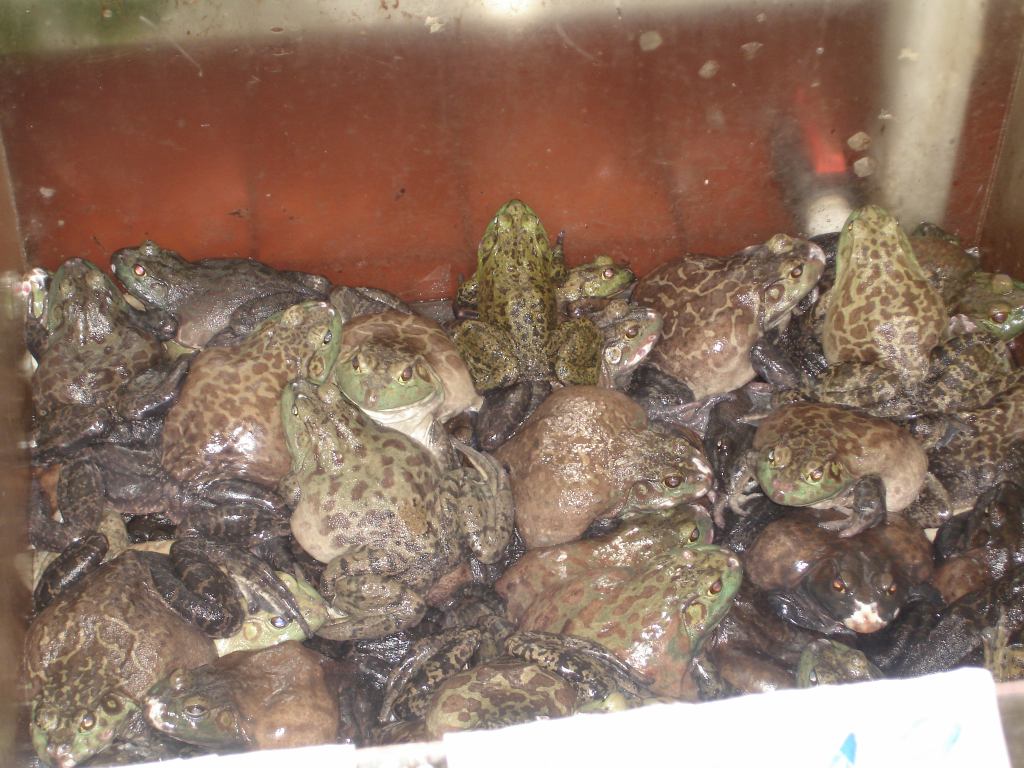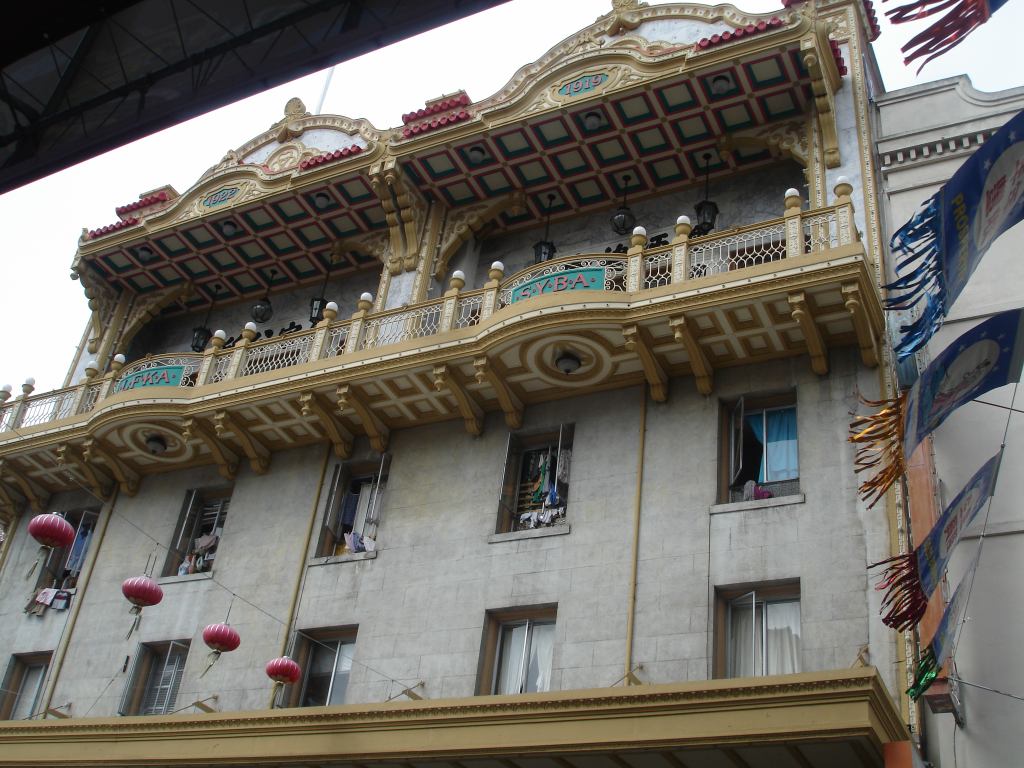 We had been to San Francisco so many times that the trips seem to have blurred together. We went back in 2010, again with my daughter Shani. I am sure I took in another conference and it was a graduation present for her. I can't for the life of me remember where we stayed. I do remember that on this occasion we made the effort to see Muir Woods and Sausalito. Sausalito was one of the beautiful places I'd ever been to. It was just across the Golden Gate Bridge. This is one of the few times we ever took a tour anywhere. And this trip was well worth it. We went from Sausalito to Muir Wooods. Shani picked up this wonderful California jacket which she models for me against the backdrop of San Francisco harbor. And then we went on to get a taste of the Redwood Forrest.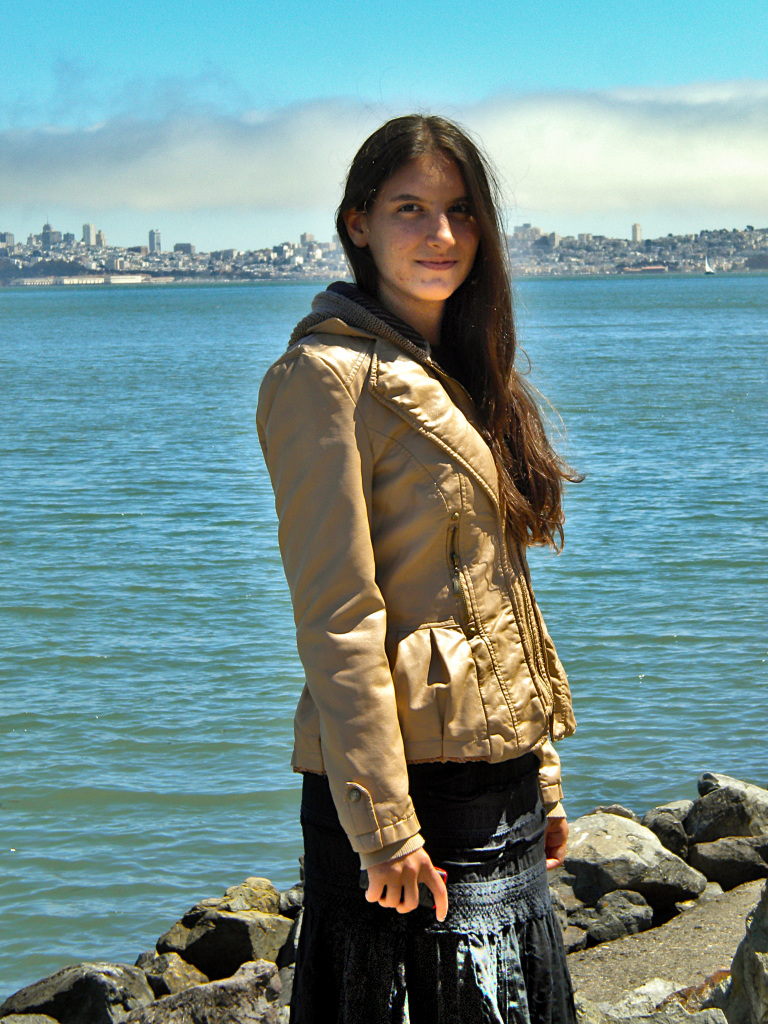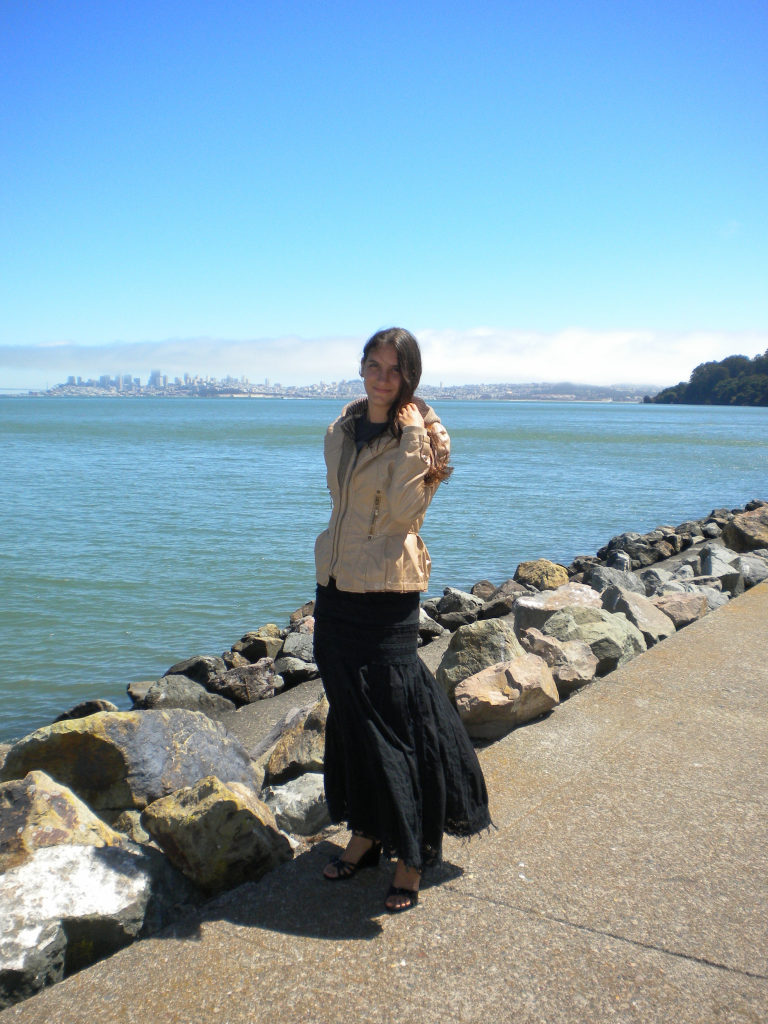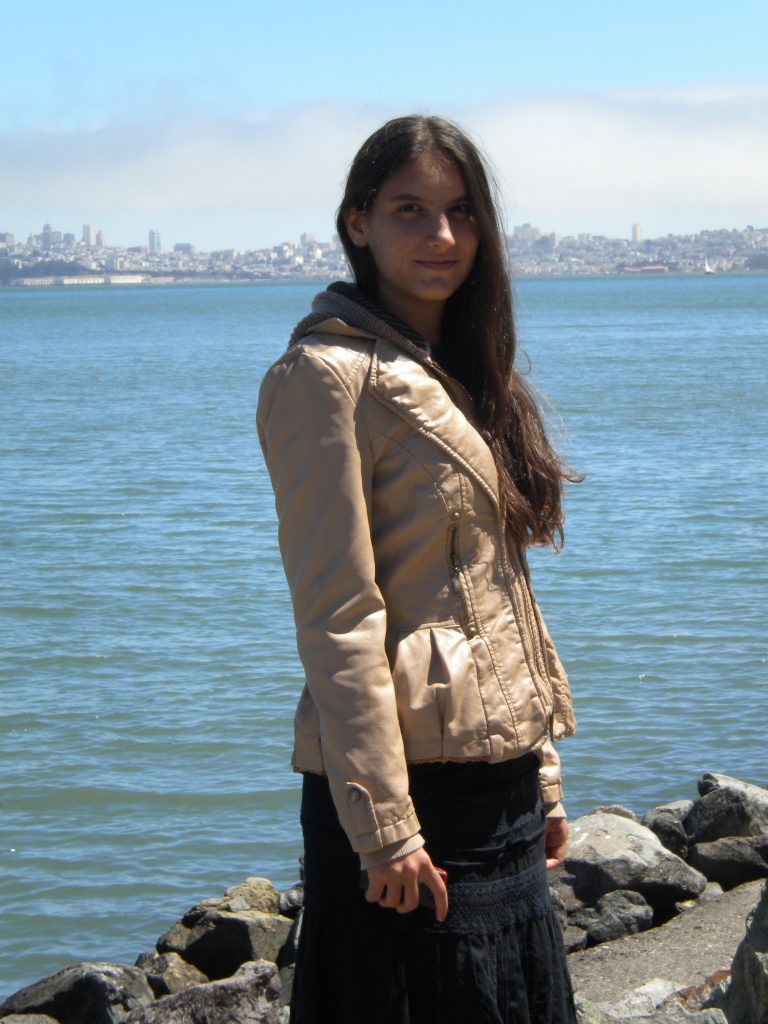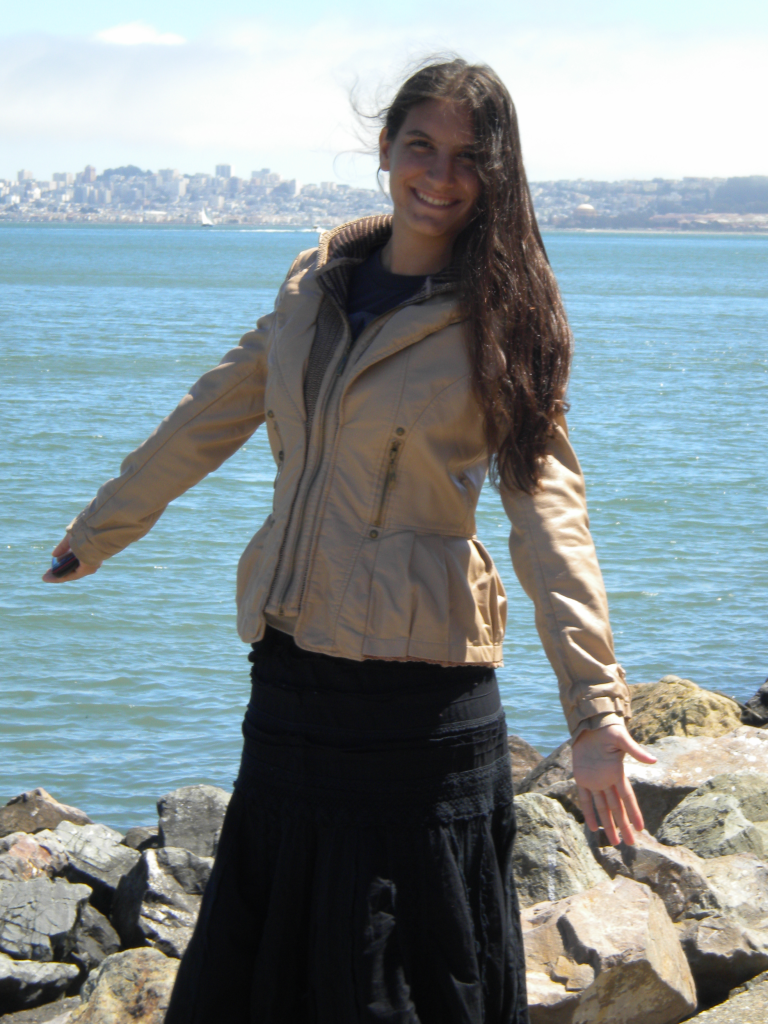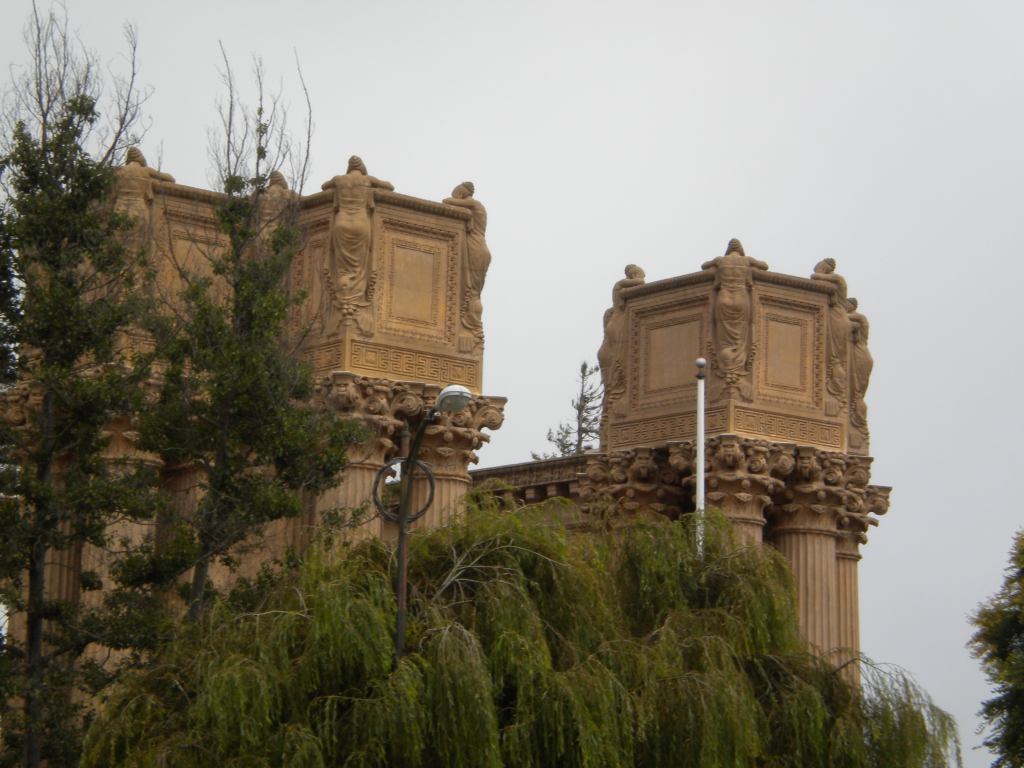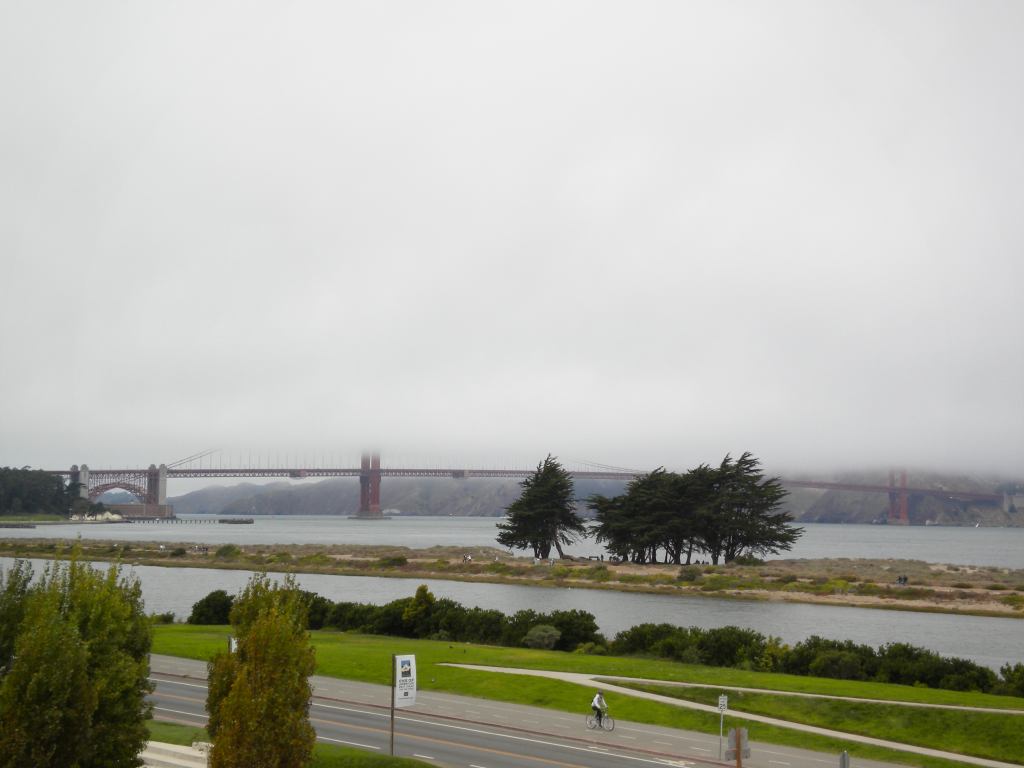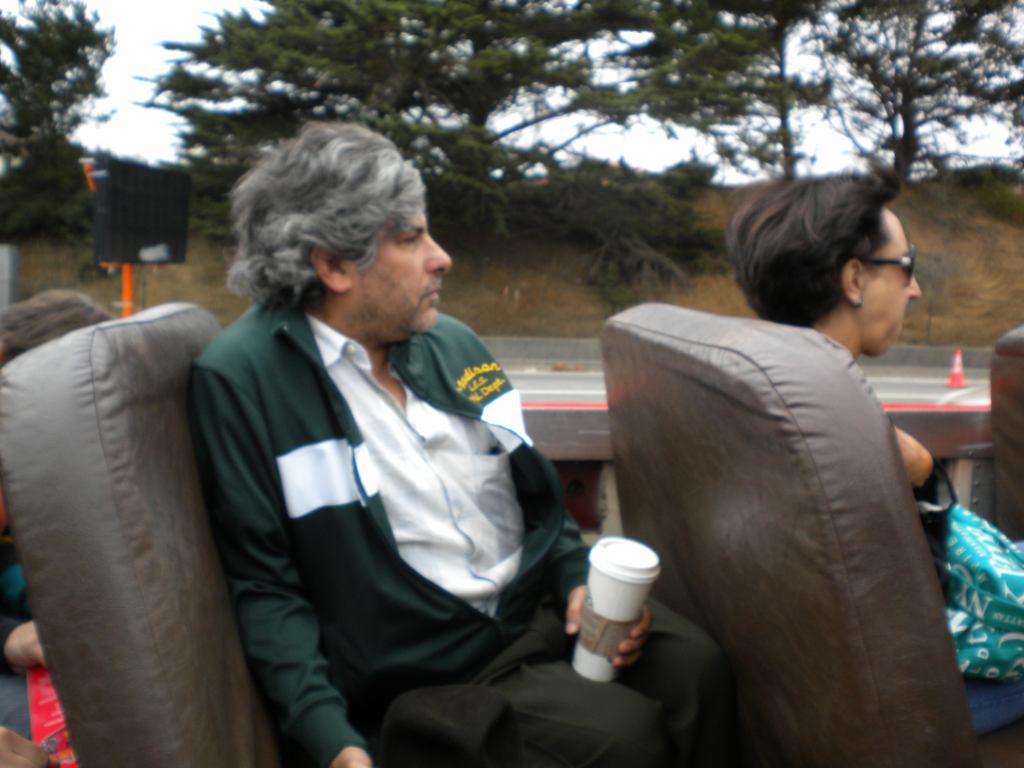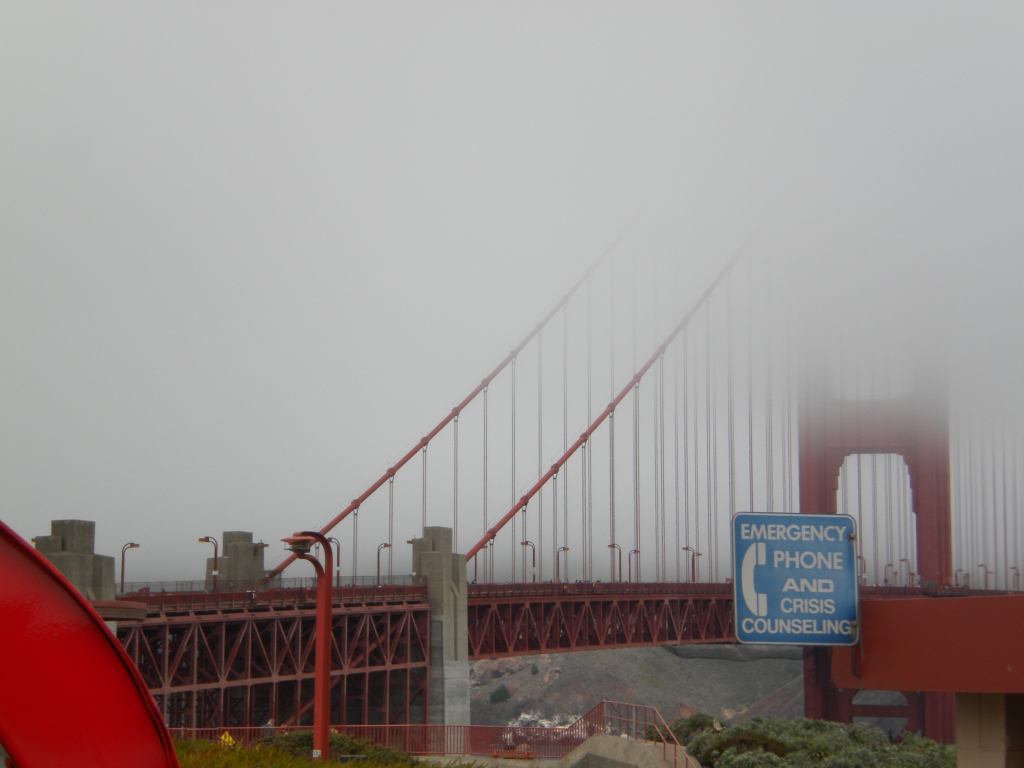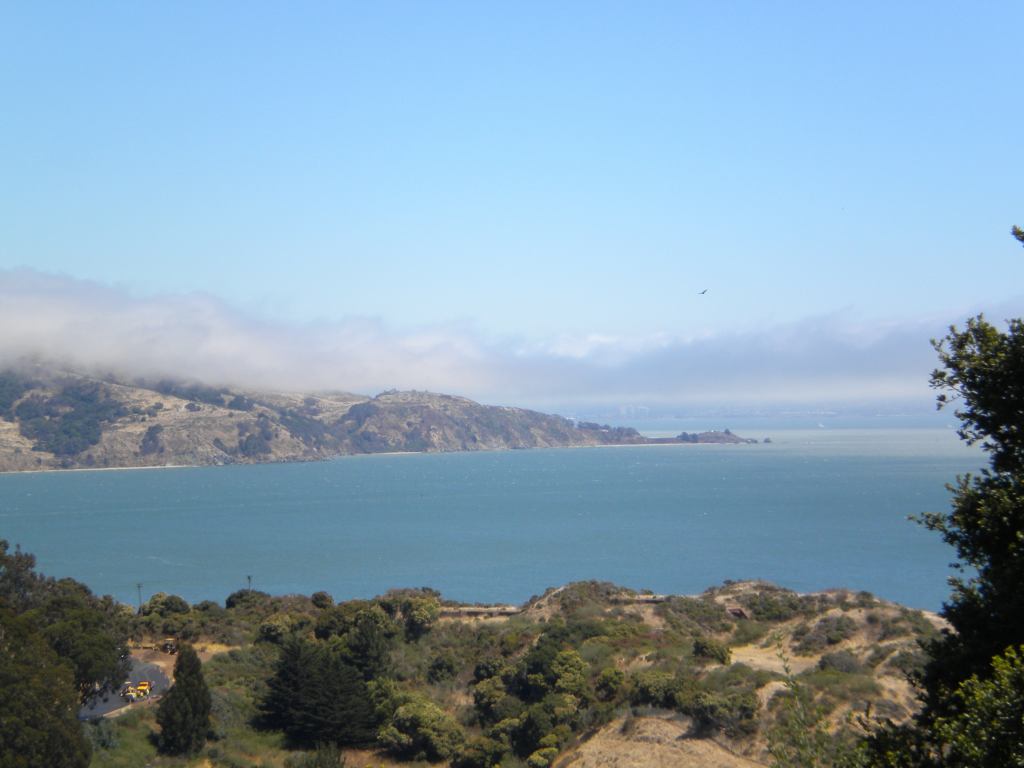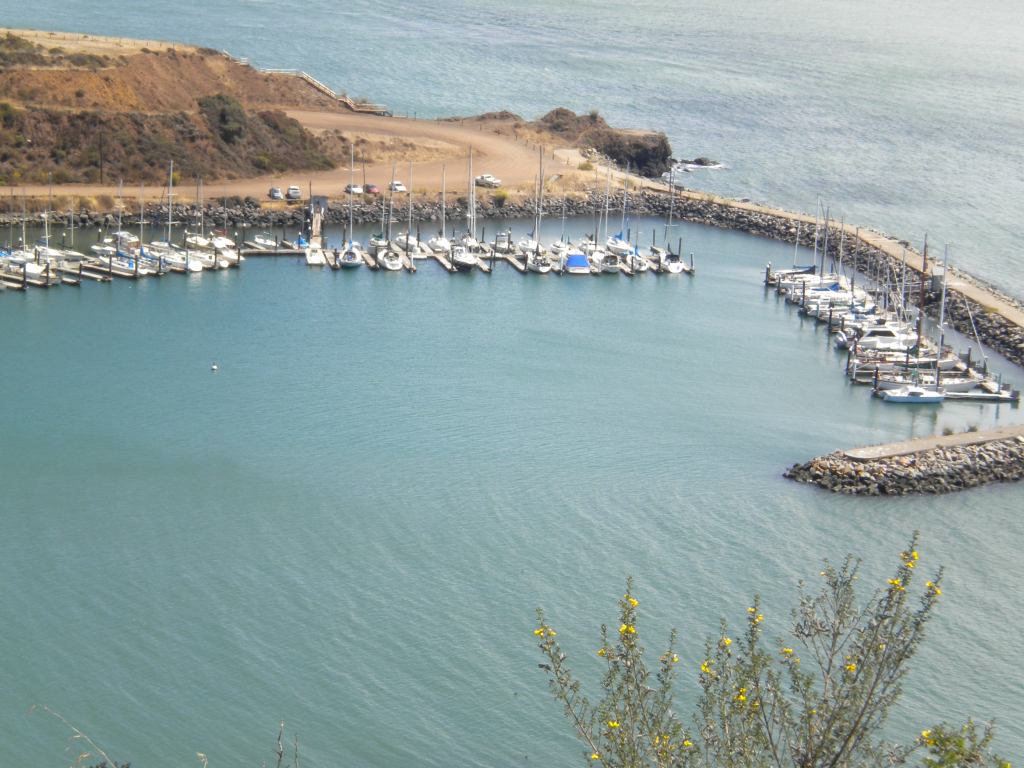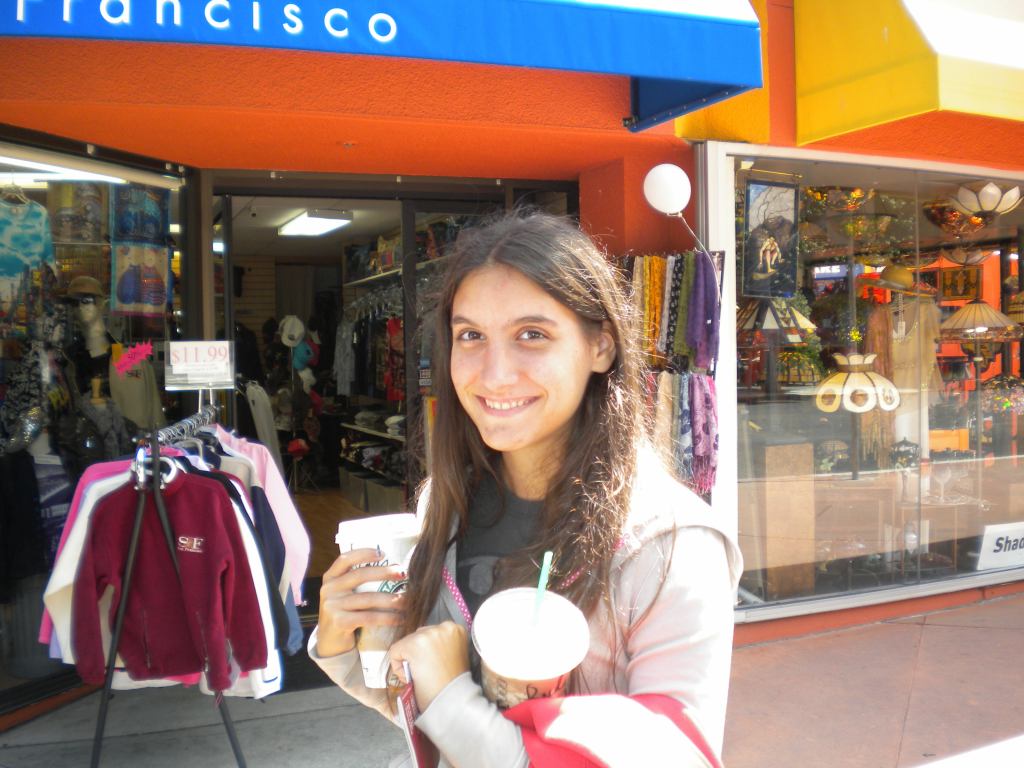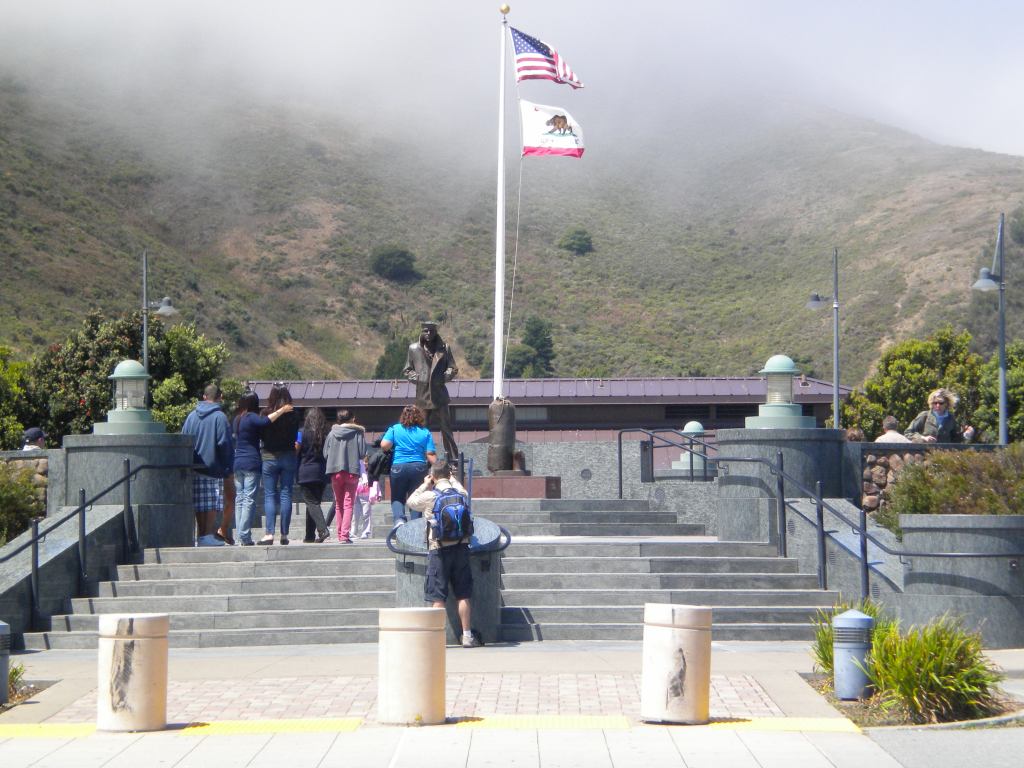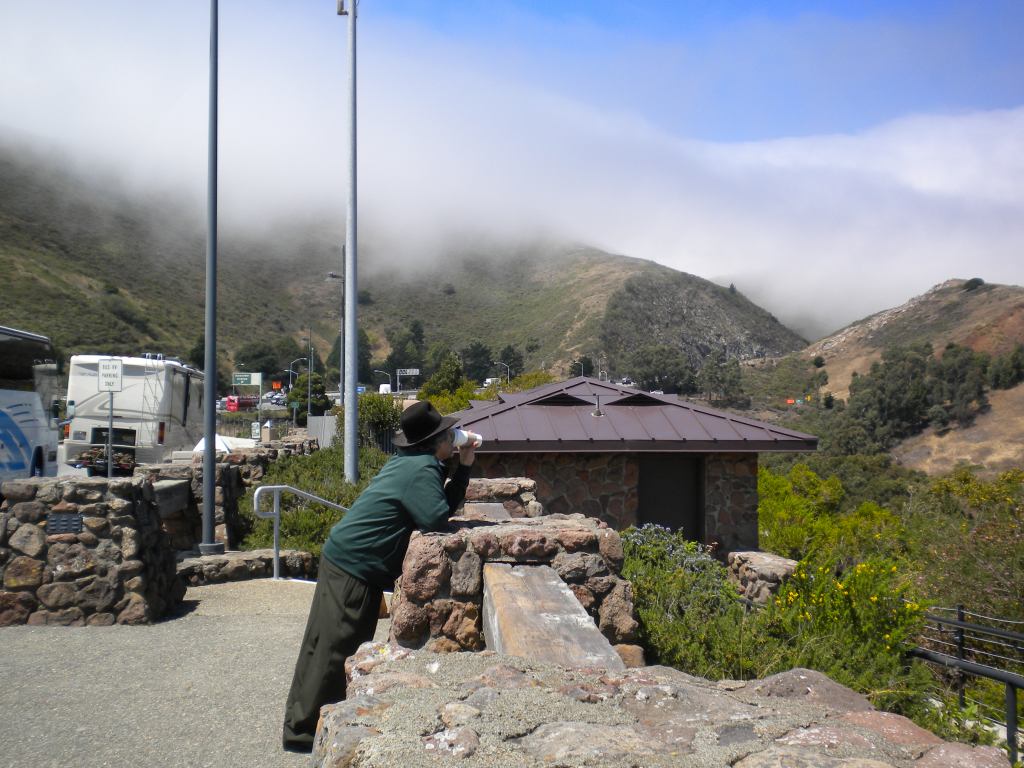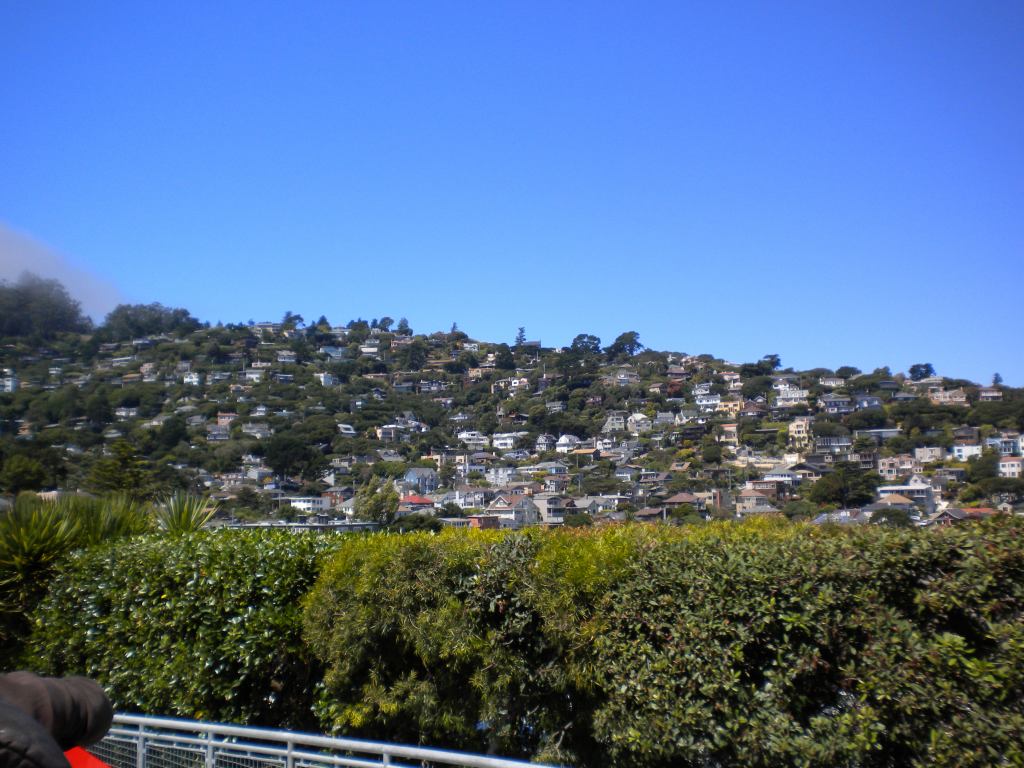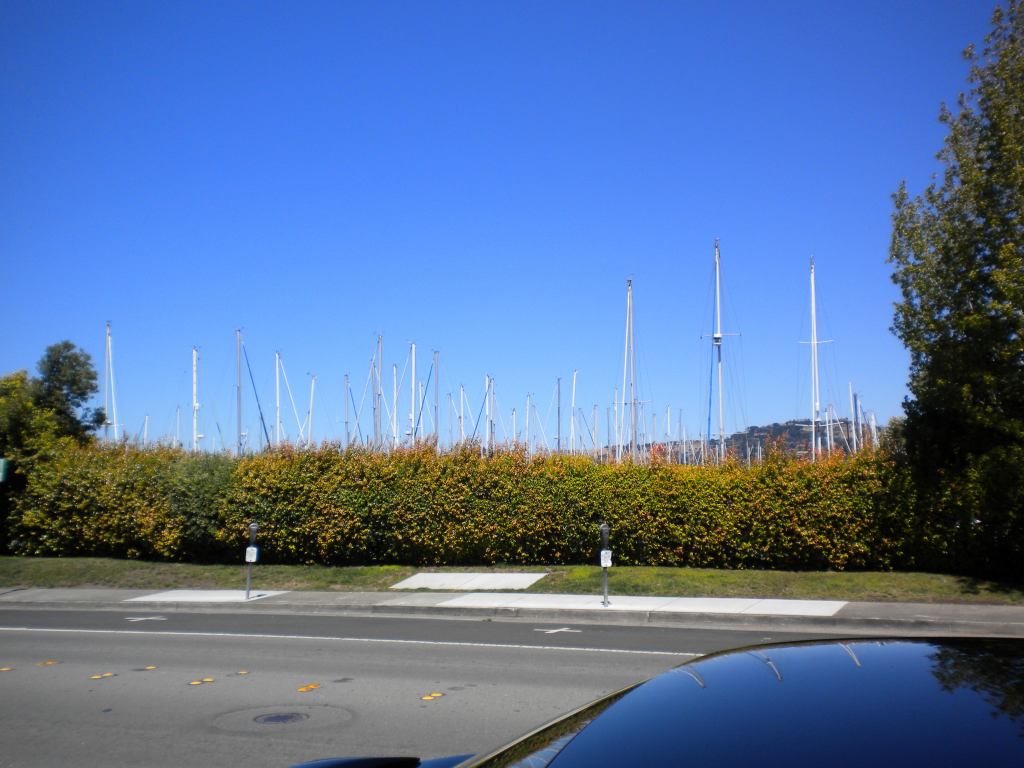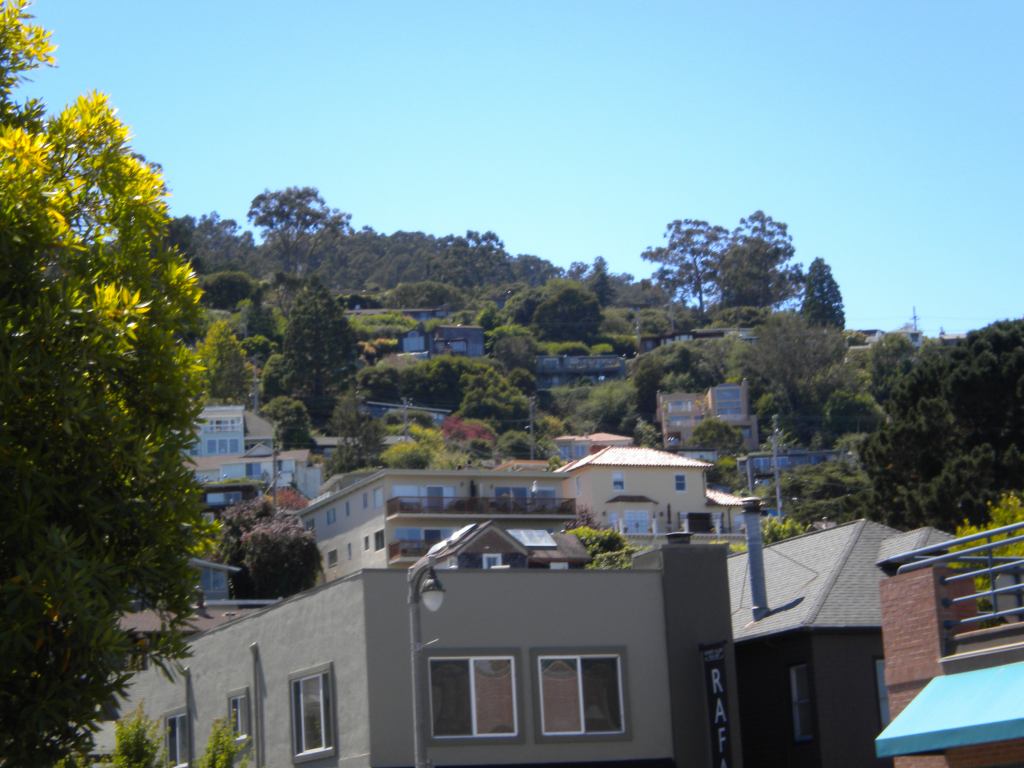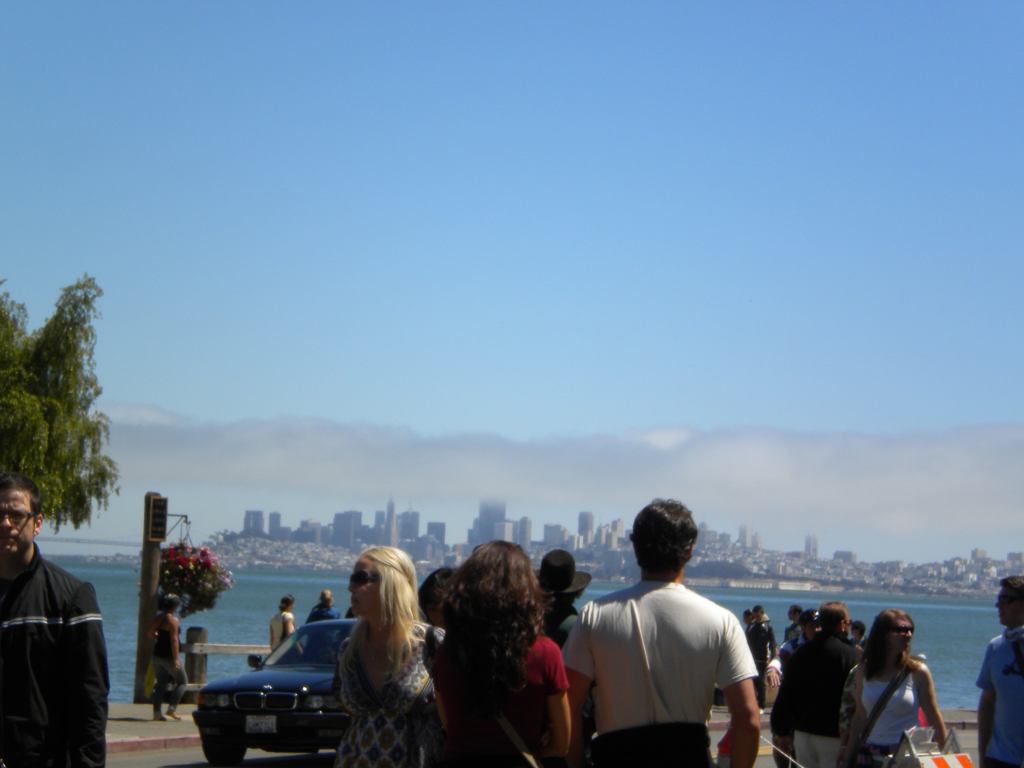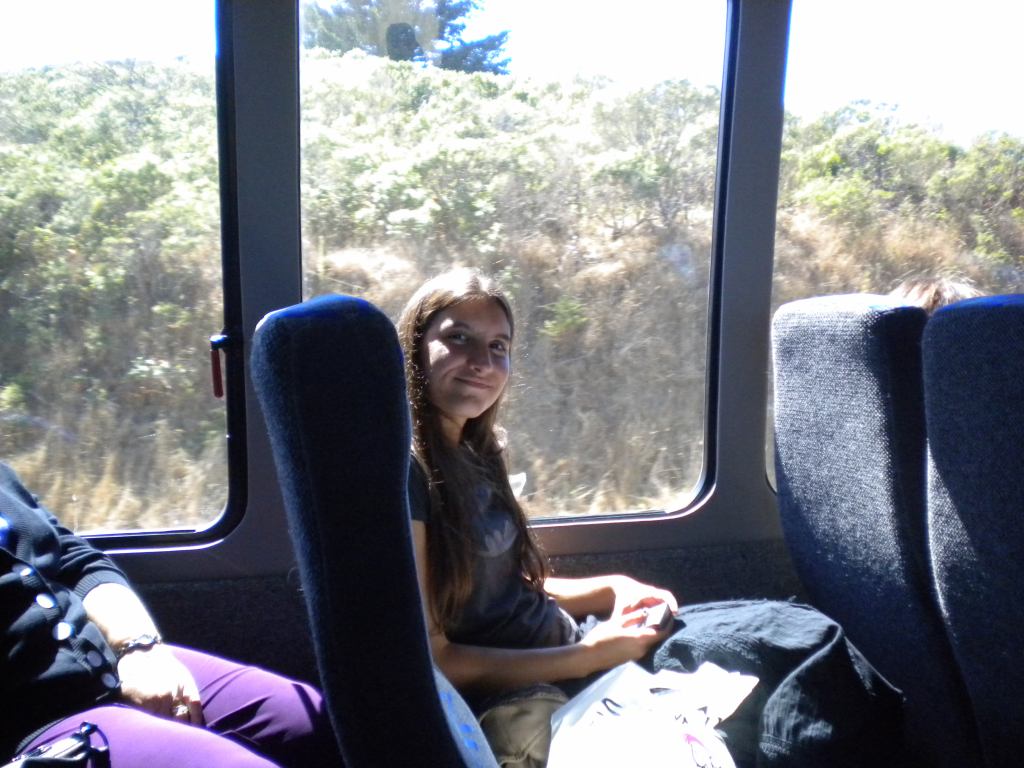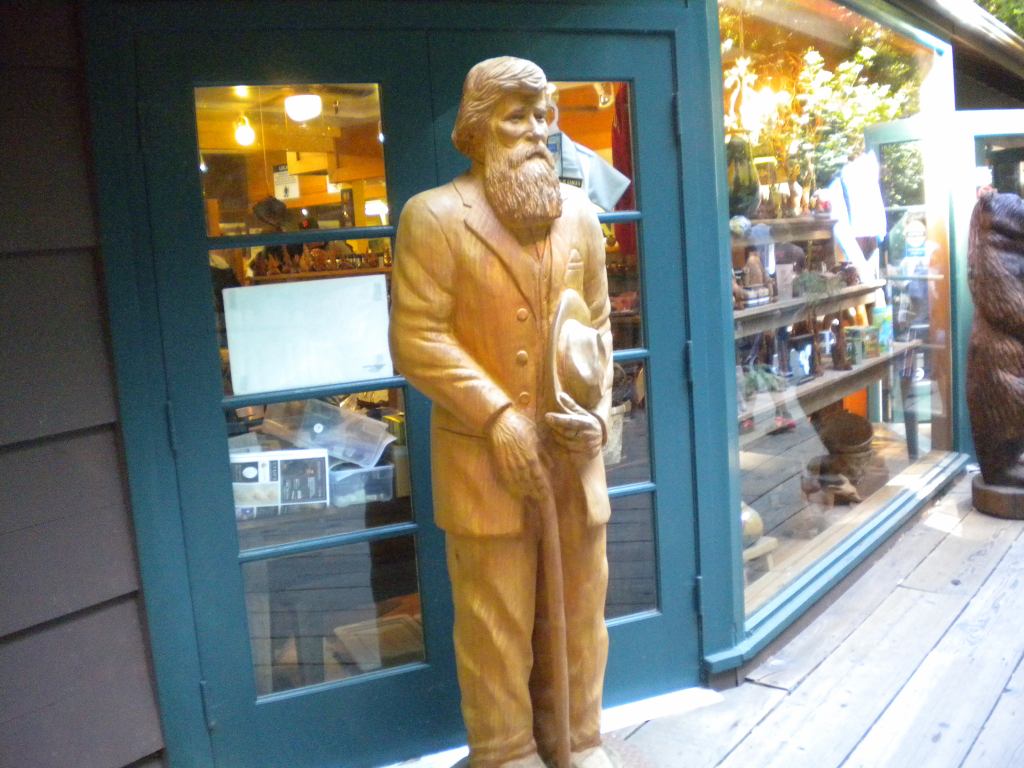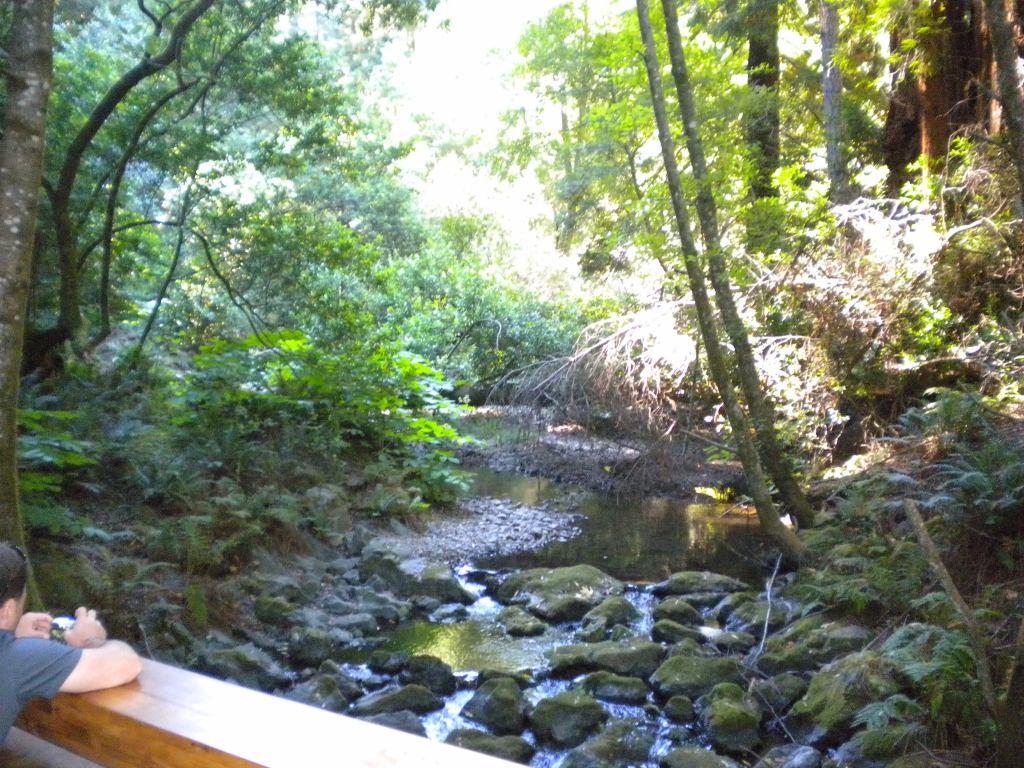 When we got to Muir Woods, I was somewhat surprised that the area was set up with a wooden platform and plank walkway to keep everyone off the soil and to prevent erosion of the actual grounds. I had never seen anything like that in the Catskills that suffers even greater foot traffic. But it was a lovely local.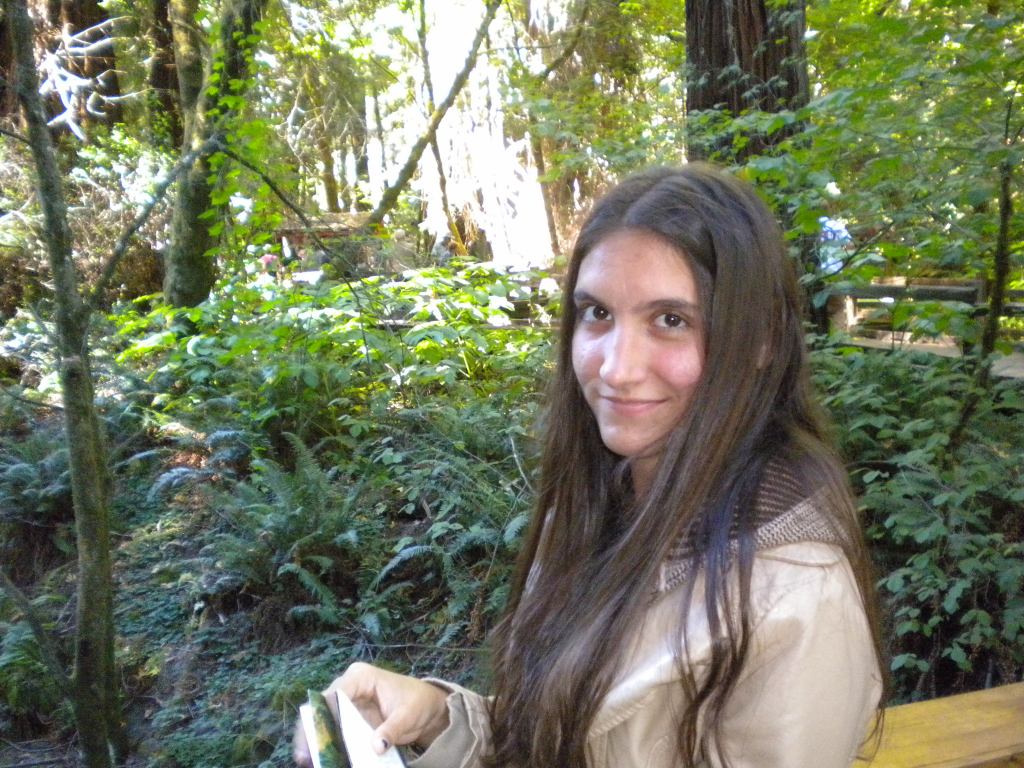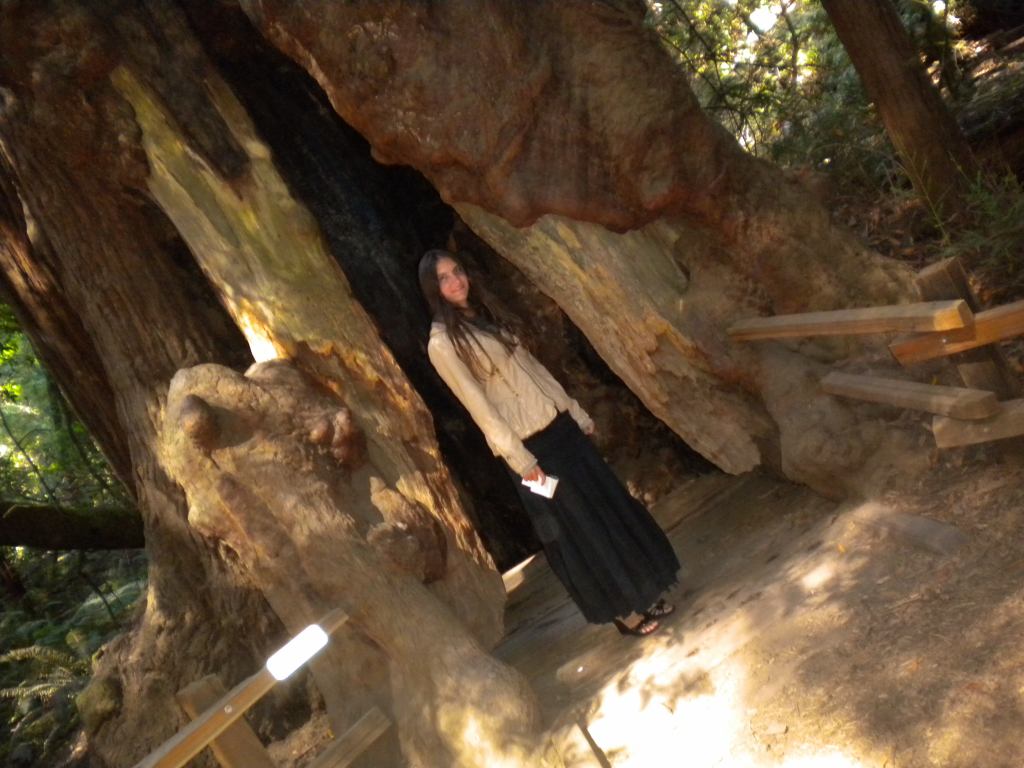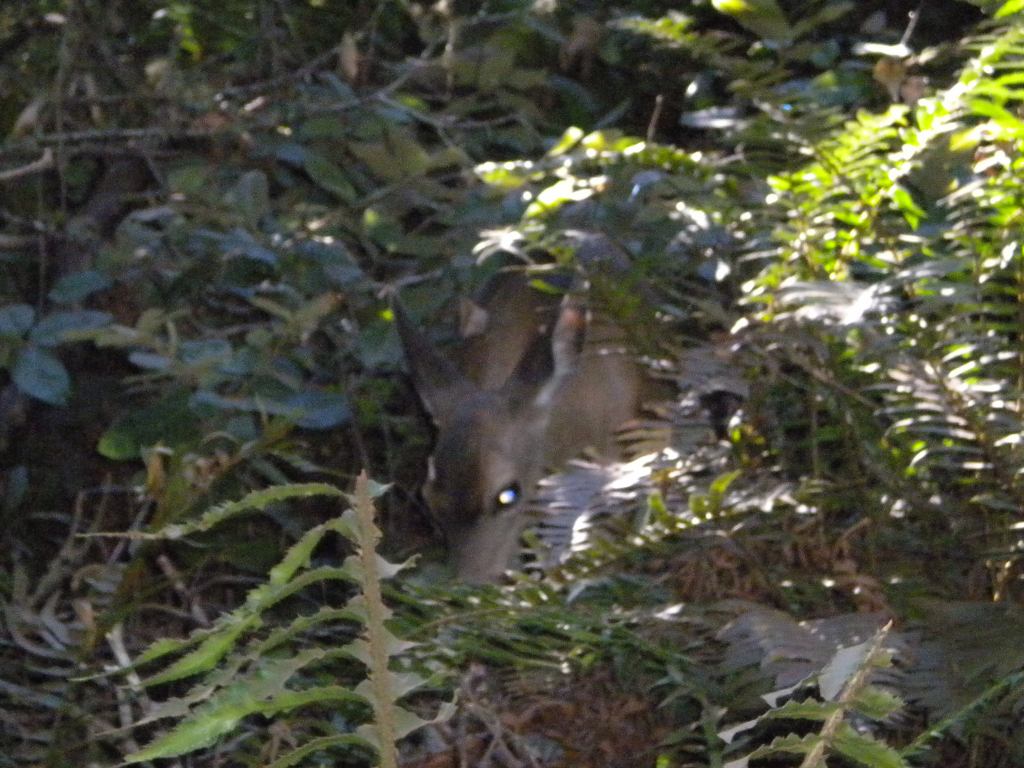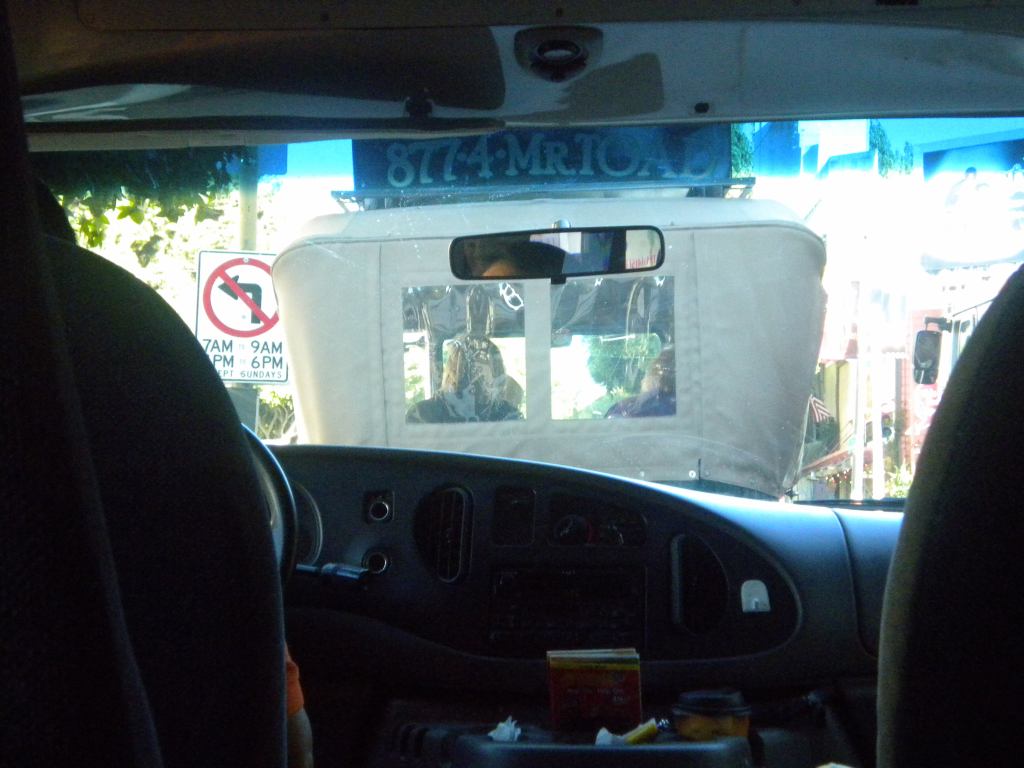 Among the things that we had done in SF included seeing the Art Museum which was very decent, hit the Marina District, walked the wild open beach, hit Telegraph Hill land Lombard Street, Sterling Park, drank at Polk Street, toured the sunset district, visited the San Francisco Museum of Modern Art, and toured the Yerba Buena Center and Gardens. We toured the Moscone Center, caught a movie on Mission St, visited the Cartoon Art Museum, Union Square, and more. There is so much to do in San Francisco, along Columbus Avenue, and little Italy and North Beach, there is more than enough for multiple trips.
My last trip to SF was largely to go fishing. I stayed at the St Francis Hotel on Union Square, and it must have been graduation week because the hotel seemed to turn into one large class party as the weekend rolled in, for some very wealthy kids. I brought my rods in on the flight, which was quite expensive, and I was hoping to do some salmon fishing. This didn't work out and the weather didn't break my way. One boat left fishermans wharf, and I was almost the only passanger and he refused to go out of the bay, so Salmon was out. He offered to go striped bass fishing, but I gave him a whirely look, and asked him if he though I flew all the way from Brooklyn to catch striped bass whose native habitat is Jamaica Bay. We did end up fishing for a variety of ling-cod. He hated my big Shimano Terez stick and braid and insisted that I fish with a Penn Battle and mono. He was resident expert so I complied, but I am sure I would have done better with braid and my hitech composite stick.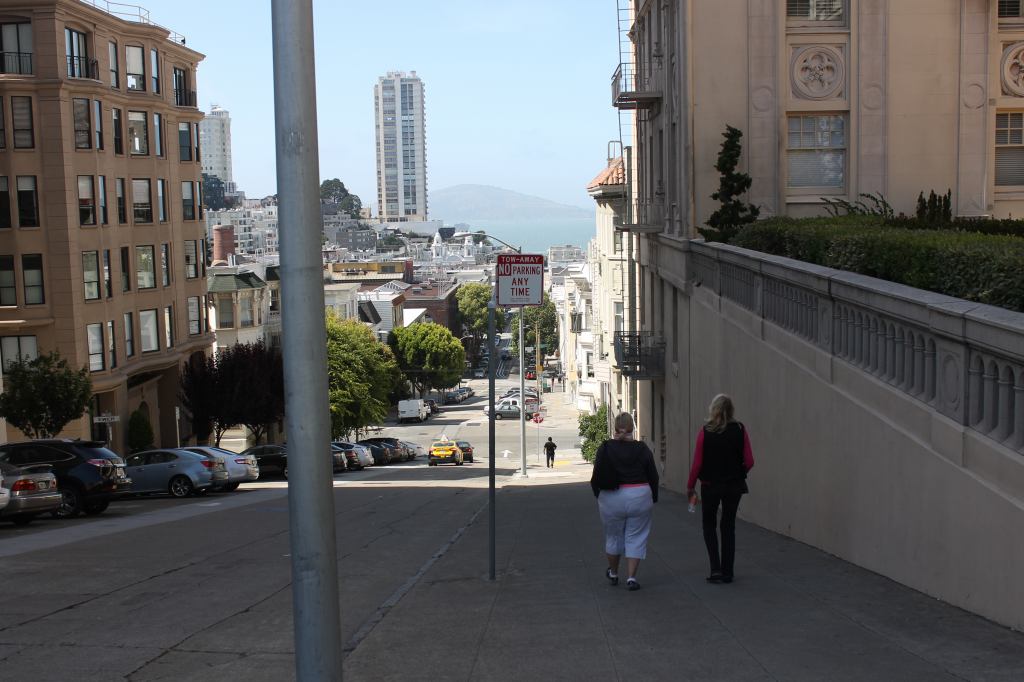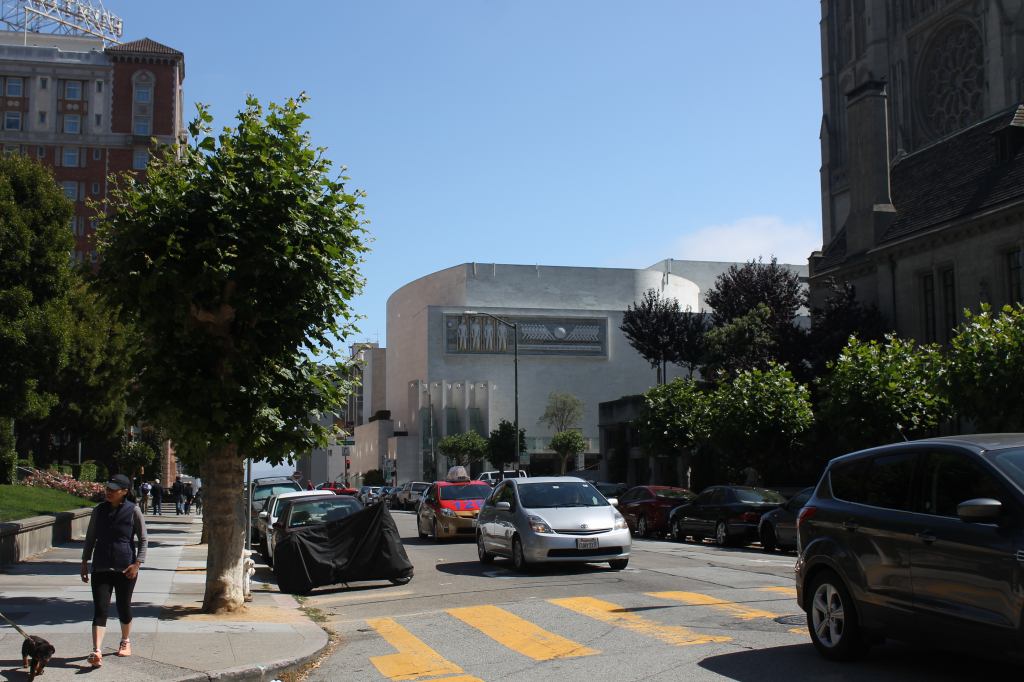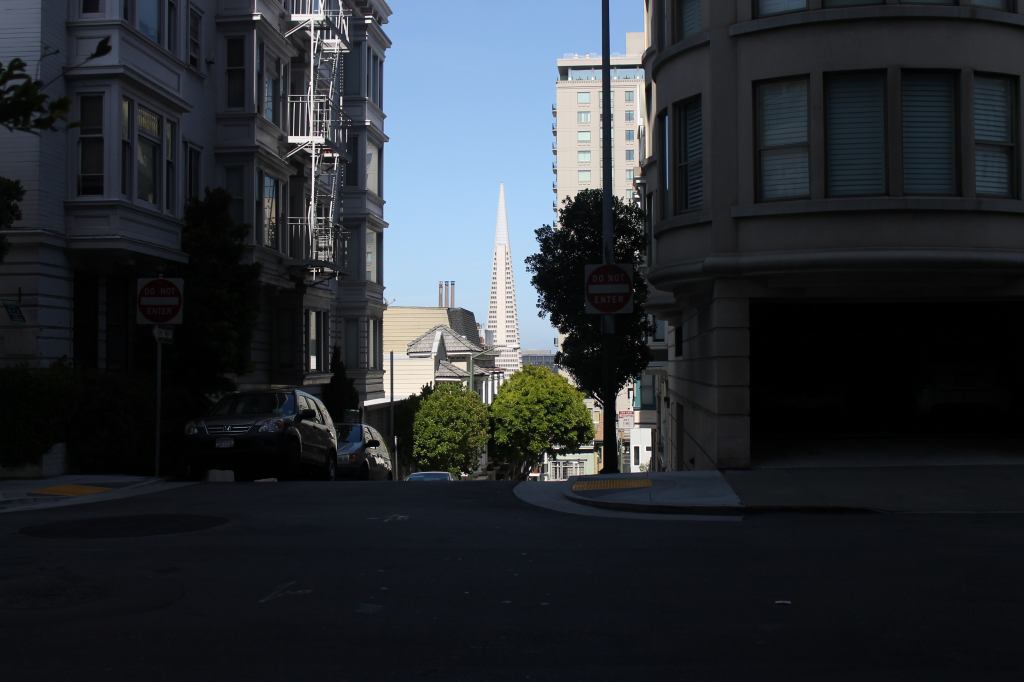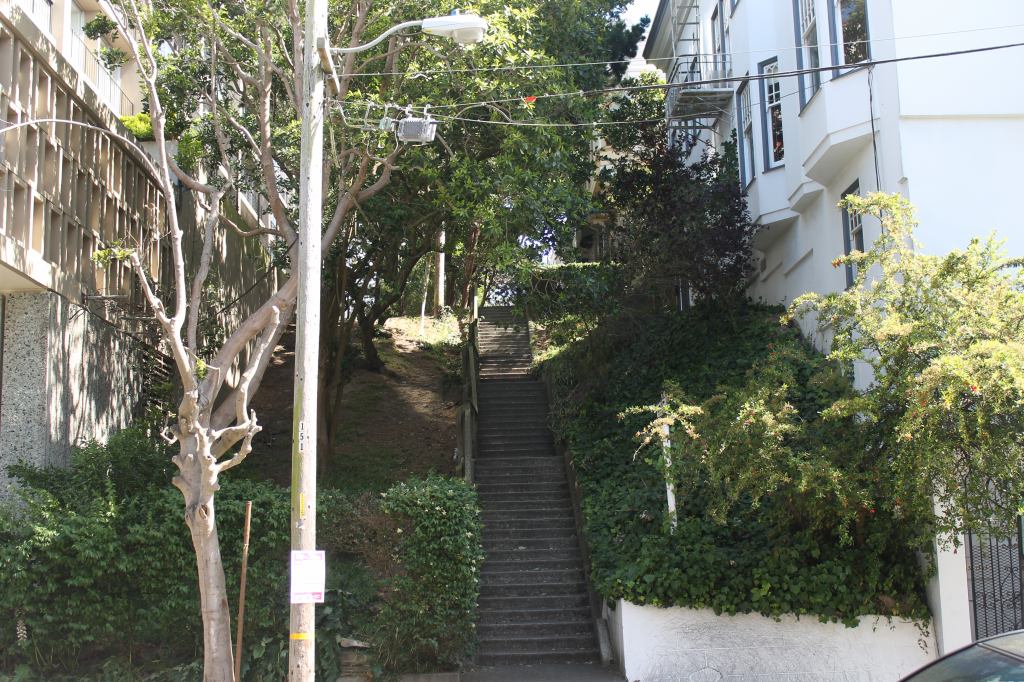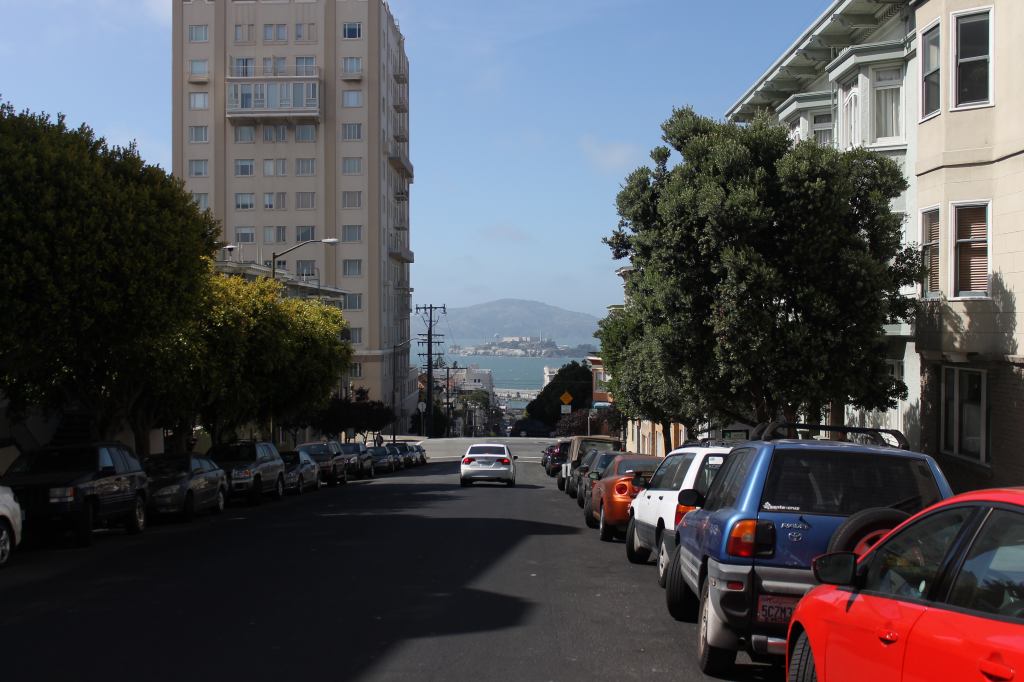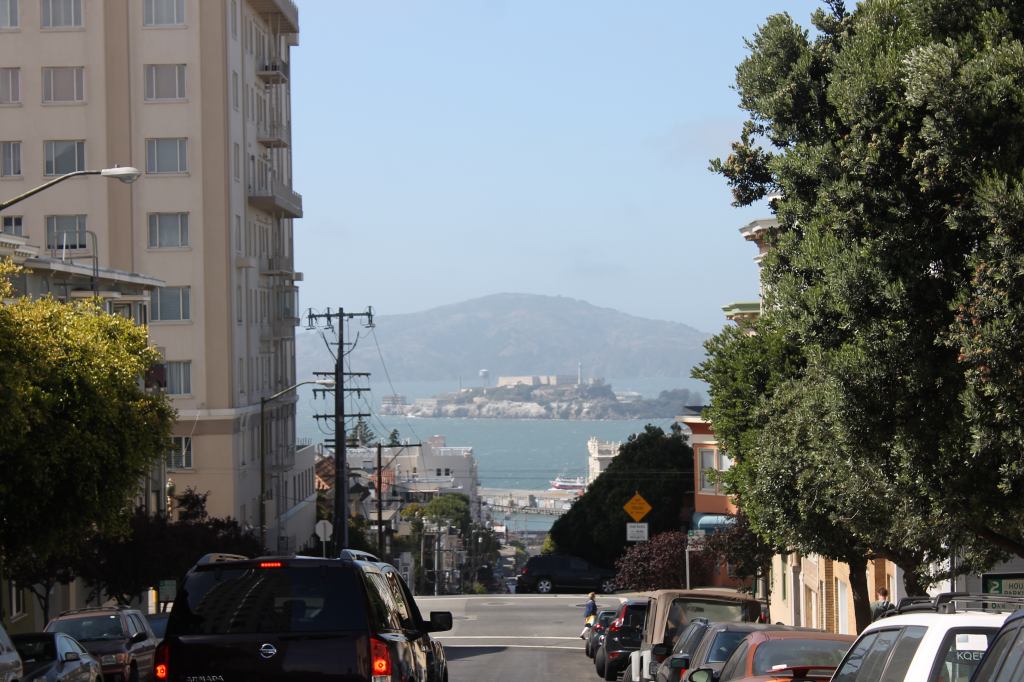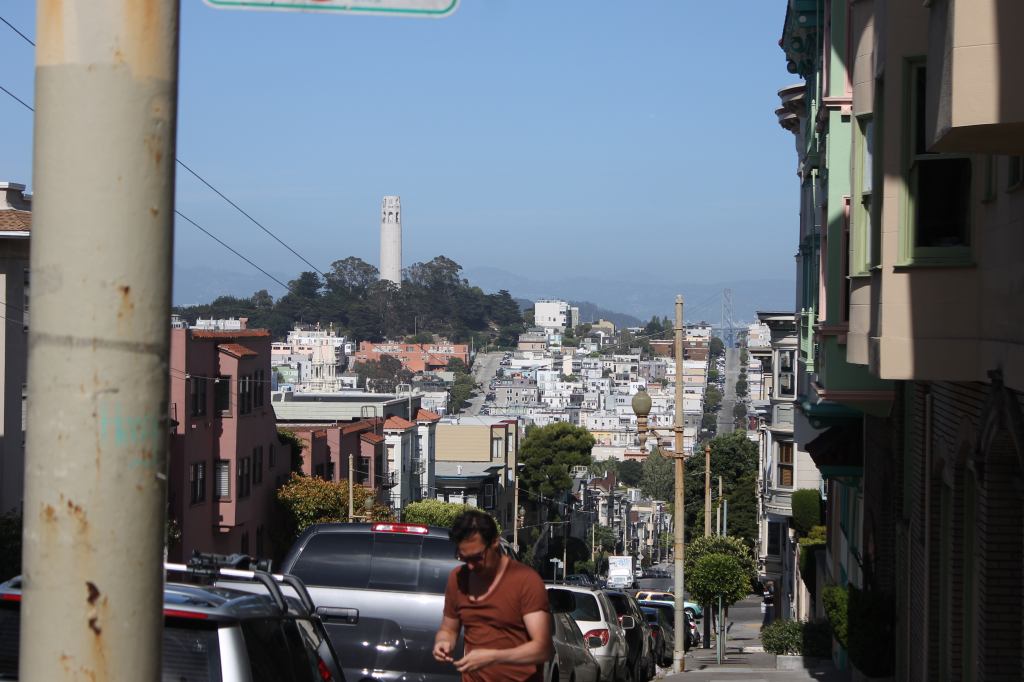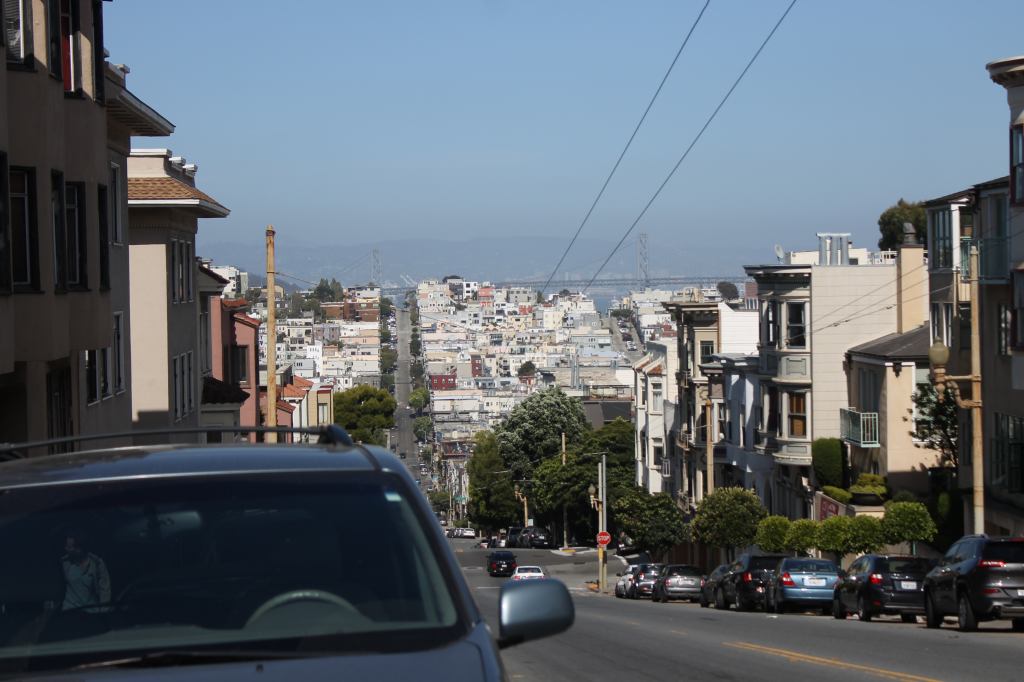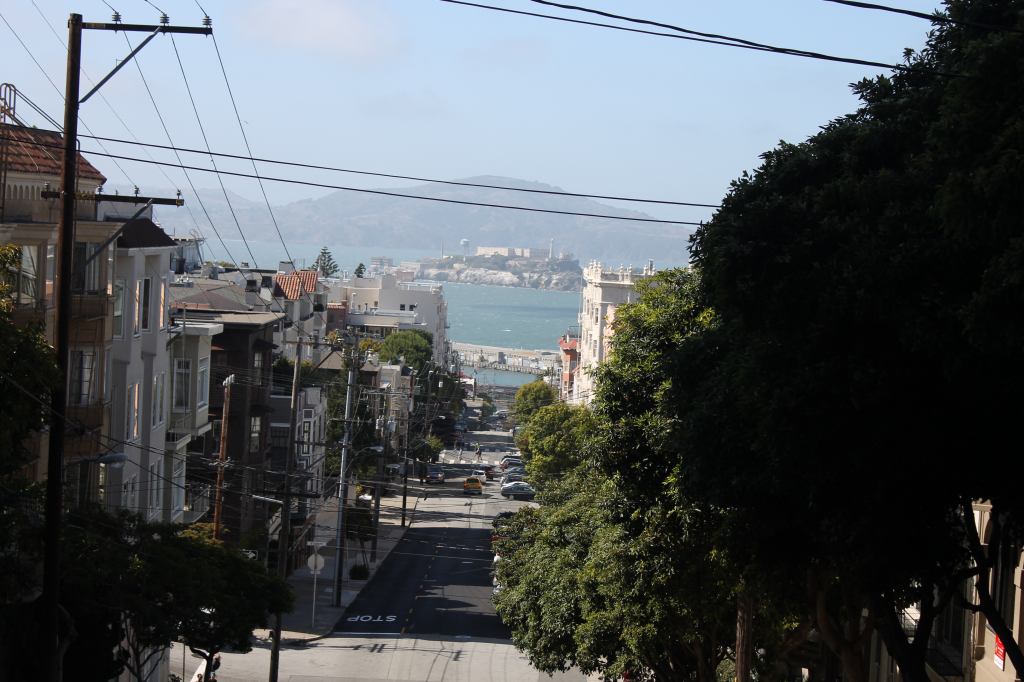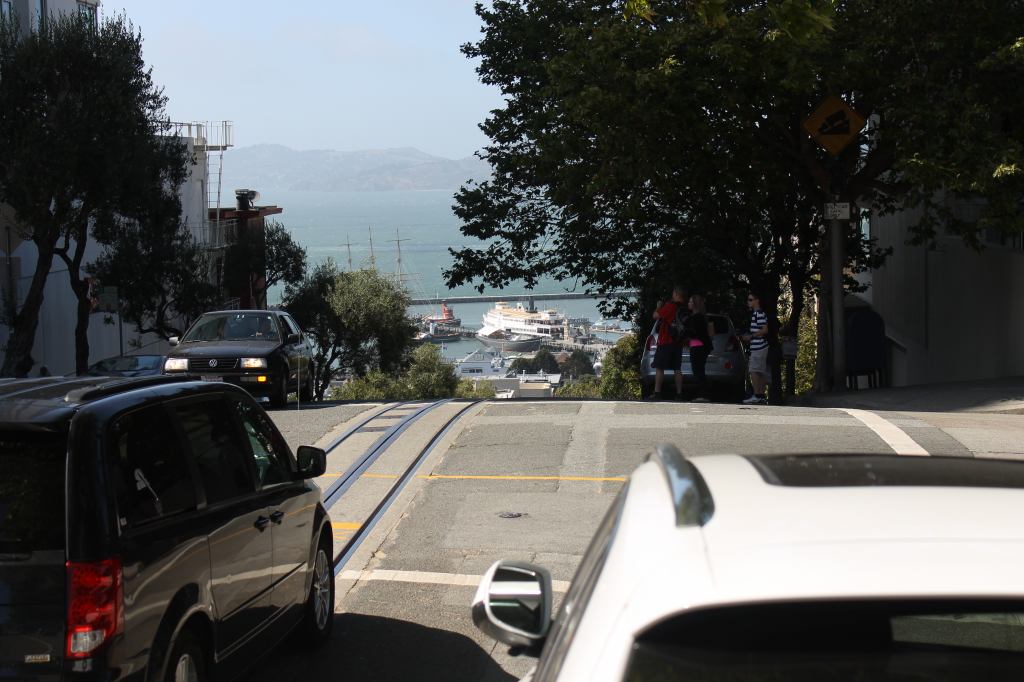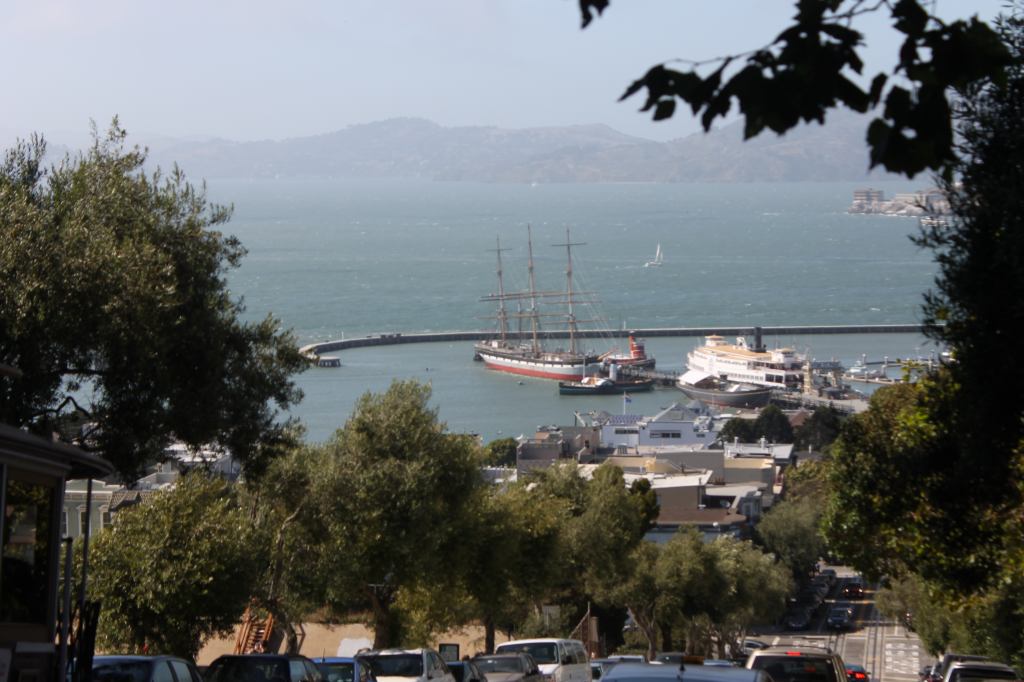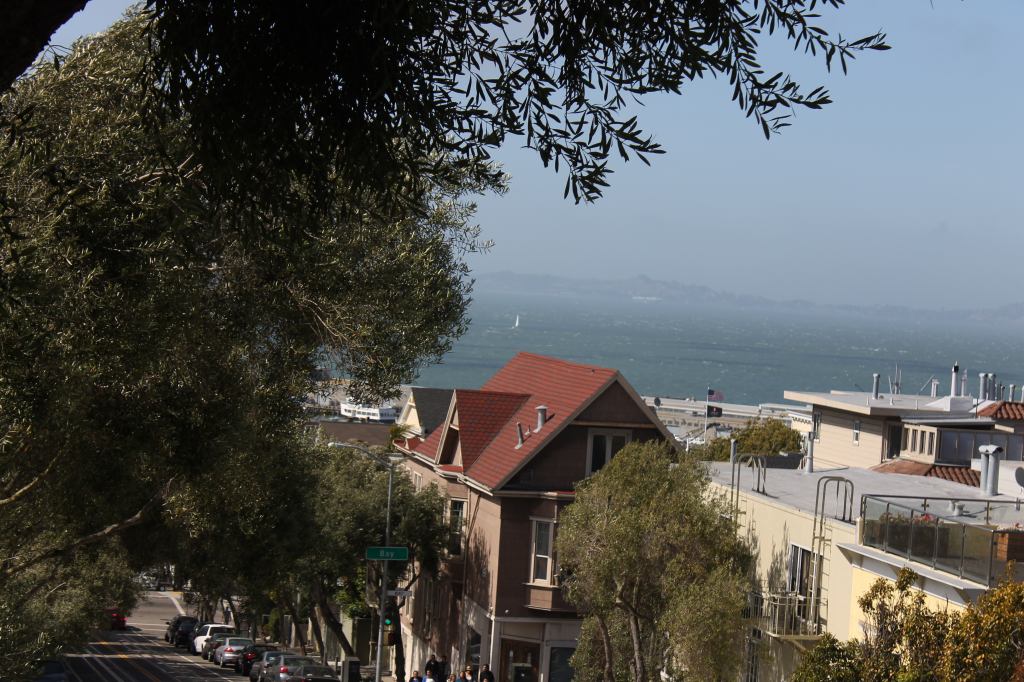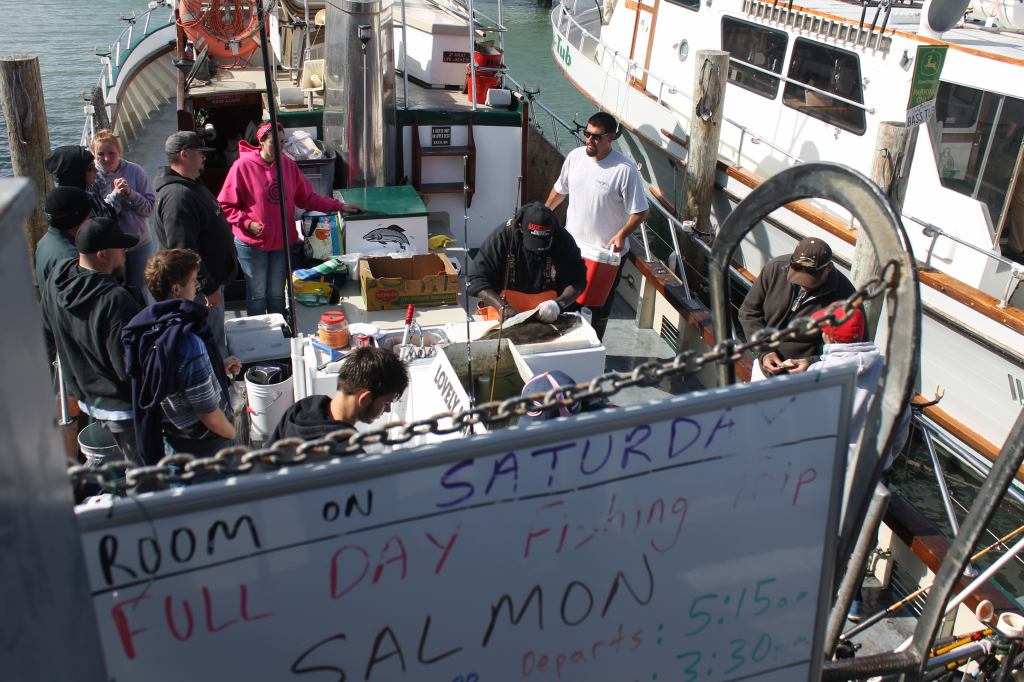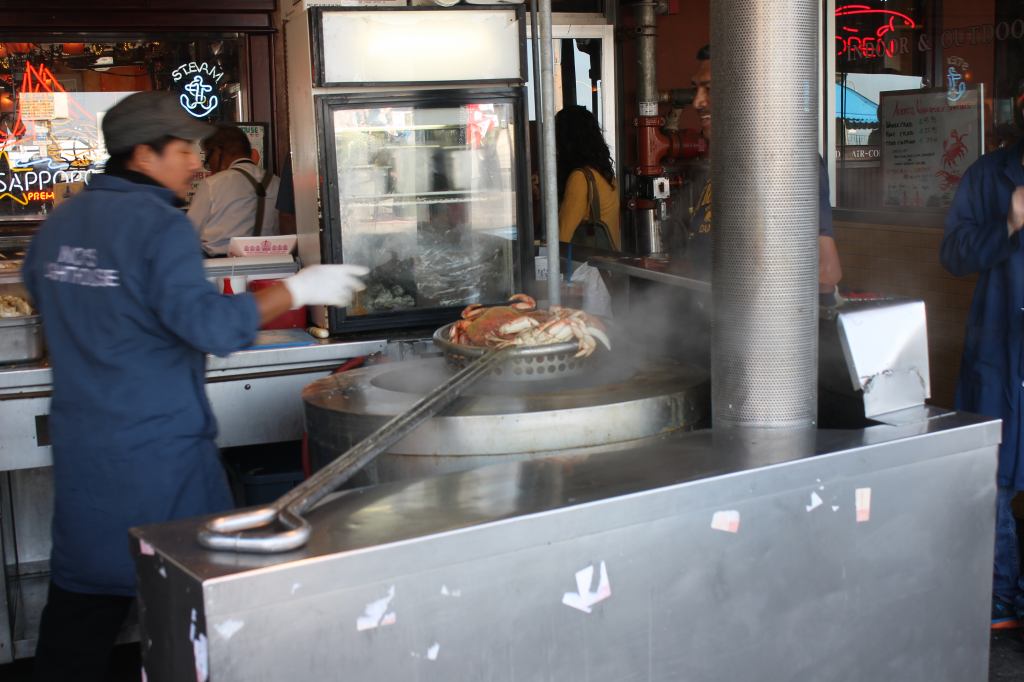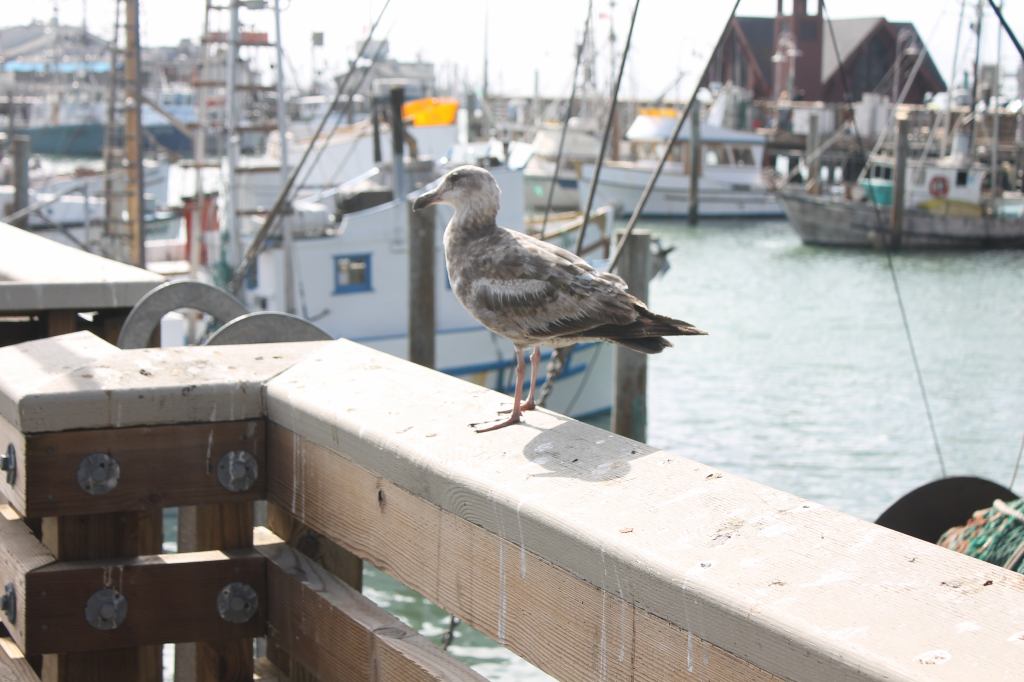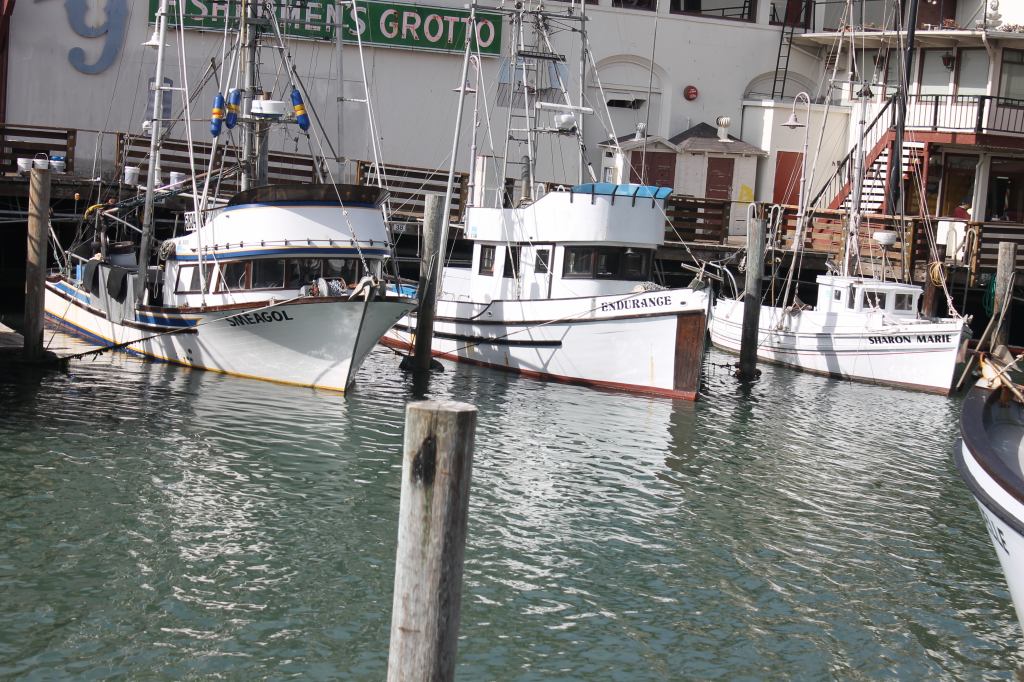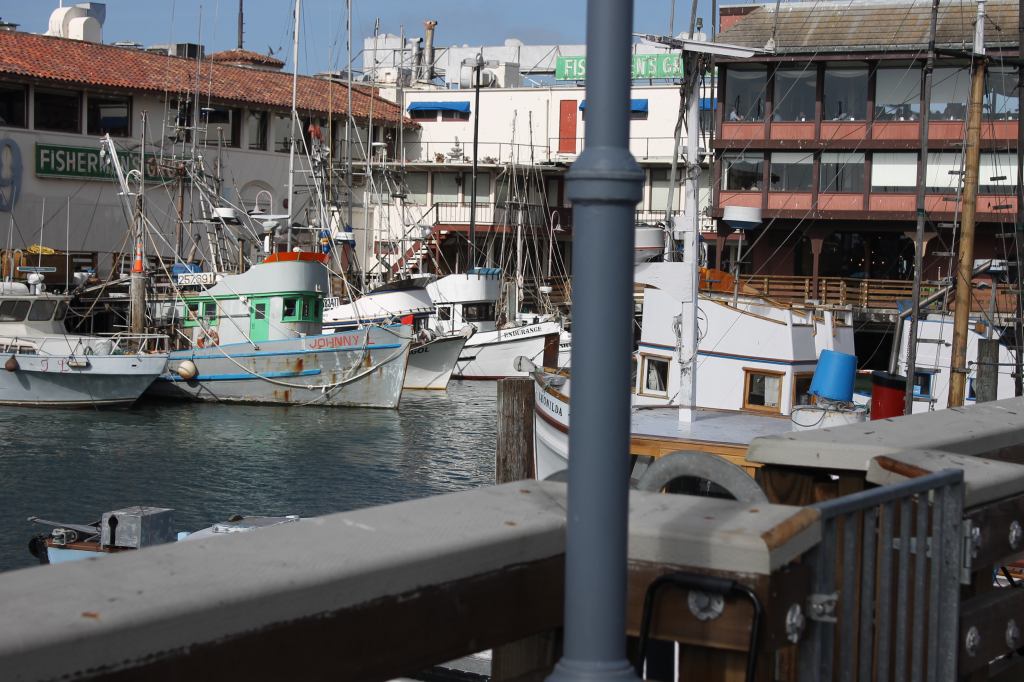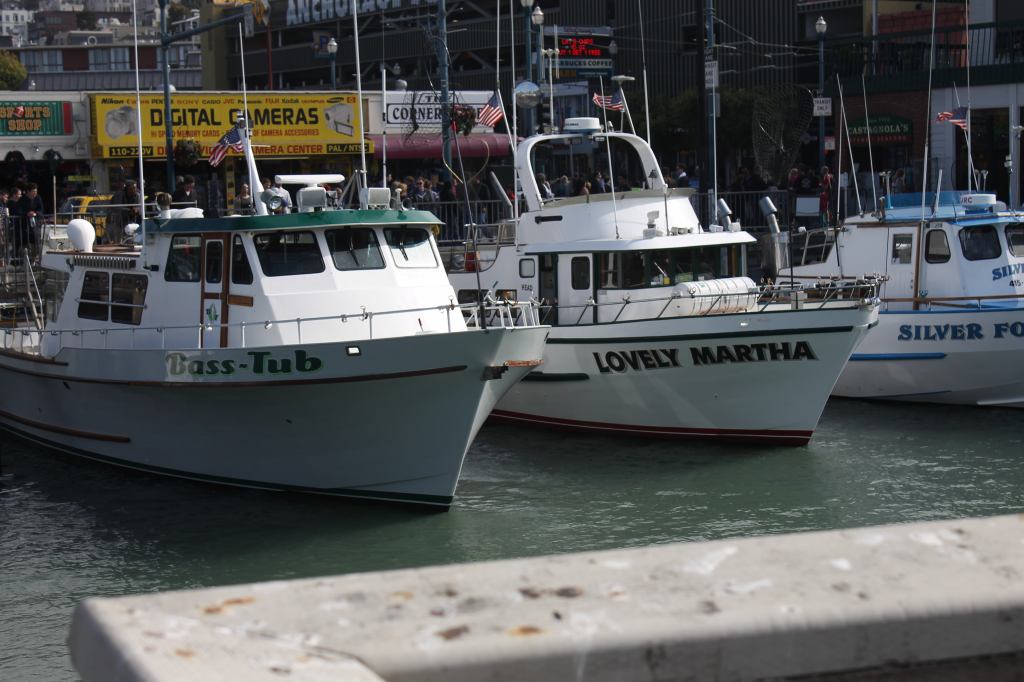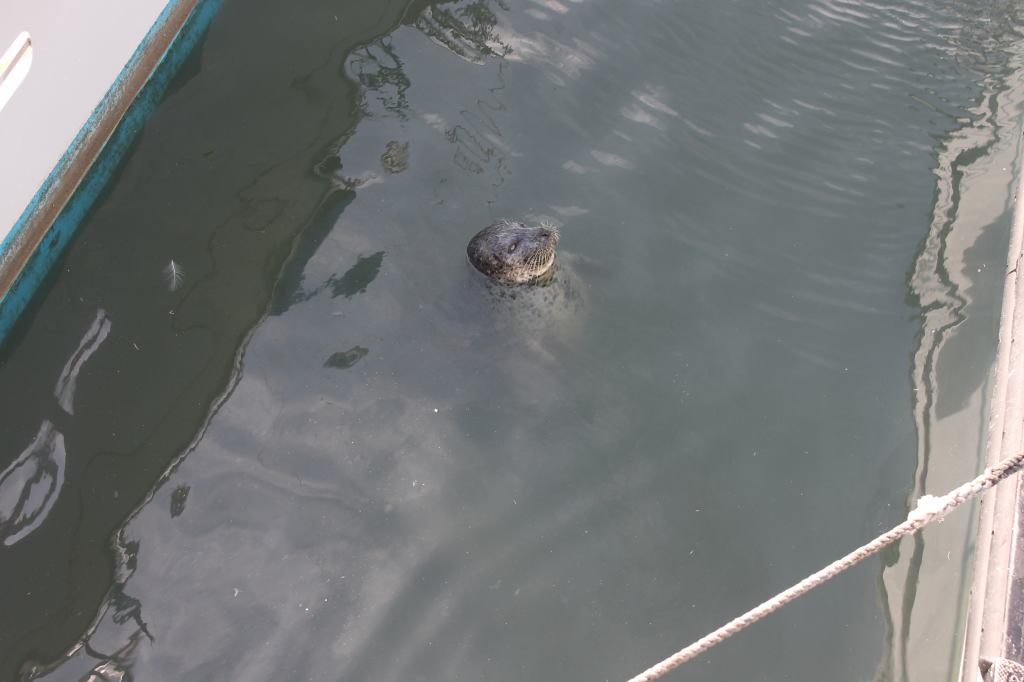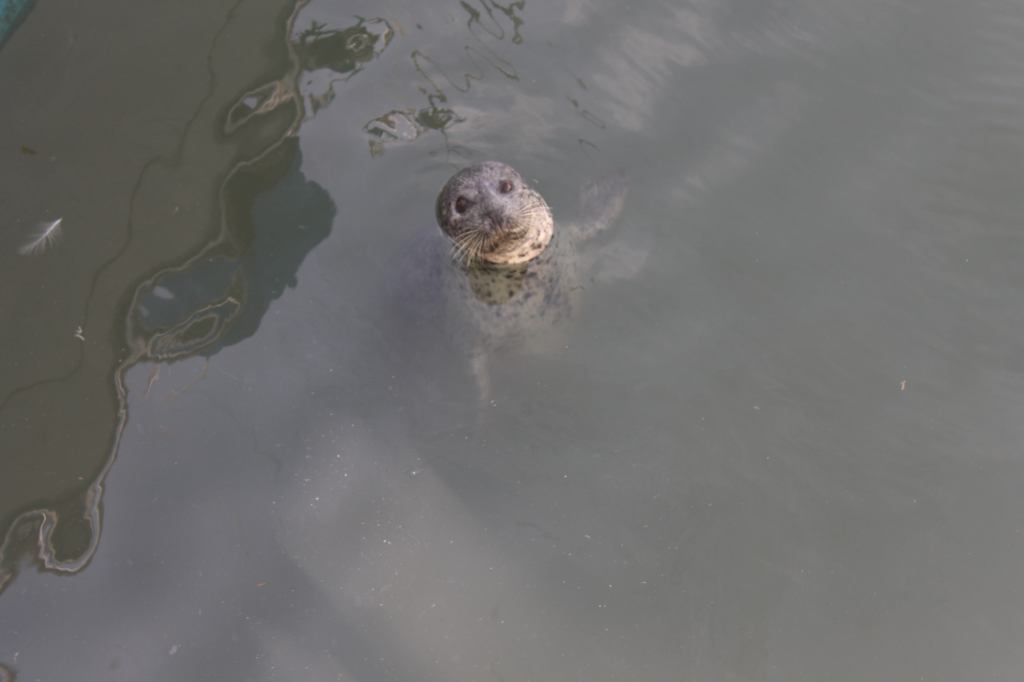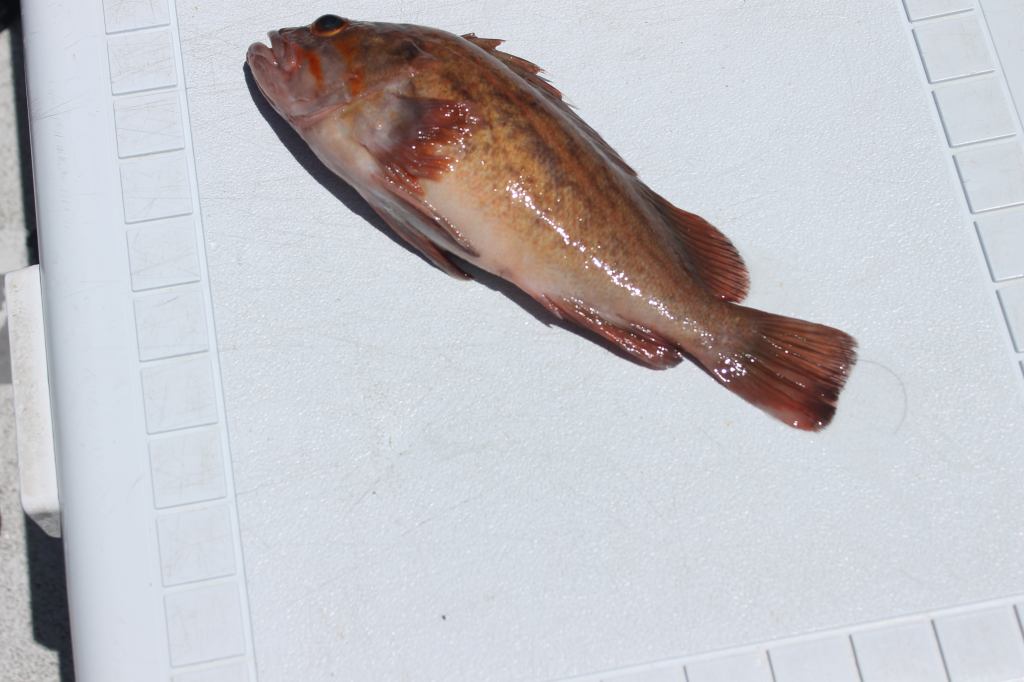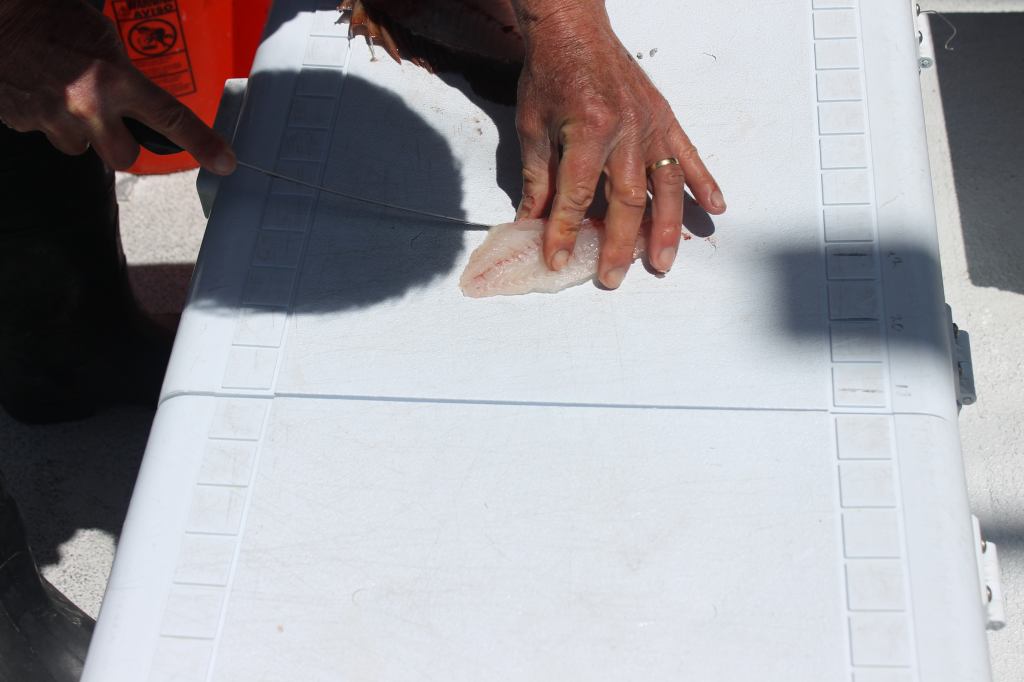 At the end of my fishing trip, I headed back to the St Francis. Instead dragging my poles back to Brooklyn, the St Francis was kind enough to have them shipped to my house via priority mail. It is a truly first class hotel!