London's place as a touchstone for world culture grows secondarily from the British central position as the chief colonial power for nearly 300 years, growing from The Renaissance and Elizabethan England, until the heroic defense of Democracy in World War II.
Things, culturally, really picked up when the Dutch Monarchy settled into London after decades of religious and civil chaos following Henry VIII's break with the Catholic Church. While this put the British on a distinct path, different from the Catholic Monarchies on the continent, it also lead to civil discontent and civil war. Strangely enough, it was largely settled with the friendly conquest of the Dutch Monarchy which was solidly Protestant and chaffing under the limitations of the Dutch Republican Government. And while the House of Orange defeated there Republican foes in The Netherlands and effectively took control of the most powerful nation in Europe when they entered took the British Crown, it was the tempered experience of working within the context of a Republican government which perhaps best served the new Monarchy.
By 1689, the Glorious Revolution was all but over and William and Mary were well established as Monarchs. They brought with them from Amsterdam many advisors, soldiers and artists, a broad swath of Dutch Culture. The merger of the two cultures transformed much of English society and fattened its museums. London rivals Amsterdam as a source for Dutch Art and the Dutch kicked off British creativity, with the likes of Richard Wilson, Richard Wright, Joshua Reynolds, George Stubbs, Thomas Gainsborough, and J. M. W. Turner all were heavily influenced by Dutch Art.
Meanwhile, the British had begun to stack Dutch Art, and much of artifacts of antiquity, not always to the liking of the geographical locations which the British were acquiring items from. In London one can see in short time works from Leonardo to the Parthenon the on freeze to the fossils of Archaeopteryx, can all be seen in just a few days. In addition, It is my believe that London houses the worlds greatest painting in a lesser know Museum which I will show you a little later.
Western Art from 16th Century and before is a major strength of the National Gallery in London. High quality works of this period is rare in North America, and there is poorer selection of top line works outside of Italy. The National Gallery has works from Campin, van Eyck, van der Weyden, Veneziano, Dirk Bouts, Bartolomé Bermejo, Gentile Bellini, Sandro Botticelli, Hans Memling, Leonardo da Vinci, Albrecht Dürer, Raphael, Lucas Cranach the Elder, Quinten Massys, Titan, Bronzino, Jan Brueghel the Elder, and even El Greco. Works which I thought would have limited, aesthetic appeal, at least to me, end up being quite impressive in person. Although I had seen collections of works from this period before, to me it blurs into an endless amount of Christian iconography which holds no interest by me at all. The works in London, however, stand on their own as art pieces, and there are far less altarpieces than what I had seen elsewhere.
While much of these works are tempera with lots of gold leaf, and often frescos. oil painting was slowing developing through out this period. Some of the best known and earliest oil paintings are in this gallery. In America, any work of art from the 16th century or before is surprisingly old. In the National Gallery, they are common.
One of the draws that made me come to London was the pile up of Dutch works I wanted to see in the city. and in the surrounding country. In the end, the museum viewing exhausted me, and there were still places I had wanted to see, which I couldn't get to. Of particular interest to me was to see the only example of a Dutch Peep Show, a three dimension illusion painted in a box which was a Dutch specialty as the artists show off their expertise in the manipulation of perspective. They are amazingly modern inventions for the 1600's and very few survive. The London Gallery has one of the few intact examples, if not the only one, with the work created by Samuel van Hoogstraten. I saw it. It was amazing. It is impossible to photograph. It is fairly documented on the museum's website.
These peep shows first came to my attention when researching the surviving works of Carel Fabritius. Carel is a painter from Delft who was killed young by a massive explosion that leveled the entire city. Although accepted as an artist second only to Rembrandt (maybe), his most famous surviving work is in the Mauritshuis, the Gold Finch.. It might be that only 13 words survive today, as most were destroyed in the explosion. Two are in the Nation Gallery including a self portrait, which was frustratingly not on display, and a work called "A View of Delft" which seems to have been intended for a peep show.
In addition to that, the museum has perhaps the best collection of Rembrandt's in the world, depending on your individual tastes. It is a near textbook of great works of Rembrandt, with more than a could of Vemeer's, and other masters. This collection would be enough to form a quality museum, and yet it is a small part of the Nation gallery.
To understand the greatness of Vincent, understand that the National Gallery has nearly every great artists in history from DaVinci to Picasso, and yet the busiest exhibit remains the few works by Vincent. This was the only room in the museum that had crowd control.
The Wallace Collection was on the top of my list of Museums to see prior to going to London. I'd known that a dozen or more works of art from the Wallace had been listed in my studies on the Dutch Golden Age. What happened to me when I got there, however, was somewhat unexpected.
First of all, finding the Wallace Collection and Manchester Square was not easy, even with a map. First of all, finding the Wallace Collection and Manchester Square was not easy, even with a map. I was standing with a map on Oxford Street, three blocks from Manchester Square and the museum, and when I asked local folks where Manchester Square was, nobody heard of it. And when I asked where the Wallace Collection was, they thought they may have heard of it, but wasn't sure were it was. That was positively discouraging and I learned that in London, locals aren't that helpful. I finally found a barbershop and asked them where Manchester Street or Manchester Square was. They looked it up on their cellphones and were delighted to discover that Manchester Square was right behind them, go to the end of the block and make a left.
Once I found the townhouse that houses the museum, I found that it wasn't open. It is tucked into a square with a private park, not much different than Gramacy Park in Chelsea, Manhattan. The park wasn't open but I was able to take a few pictures of the square, including some interesting tree bark and vegetation.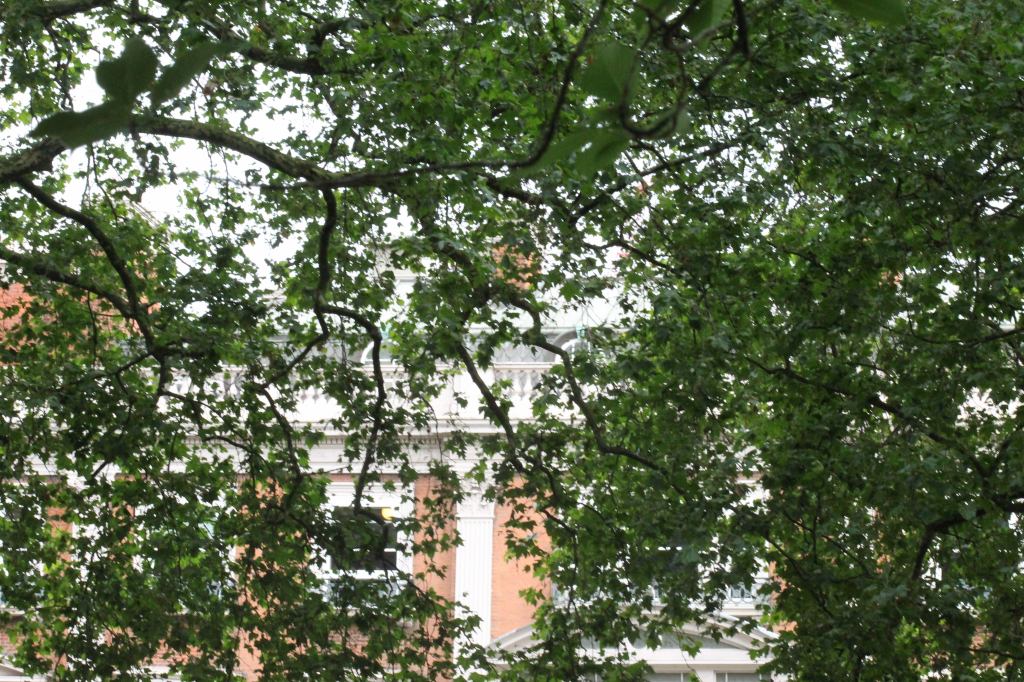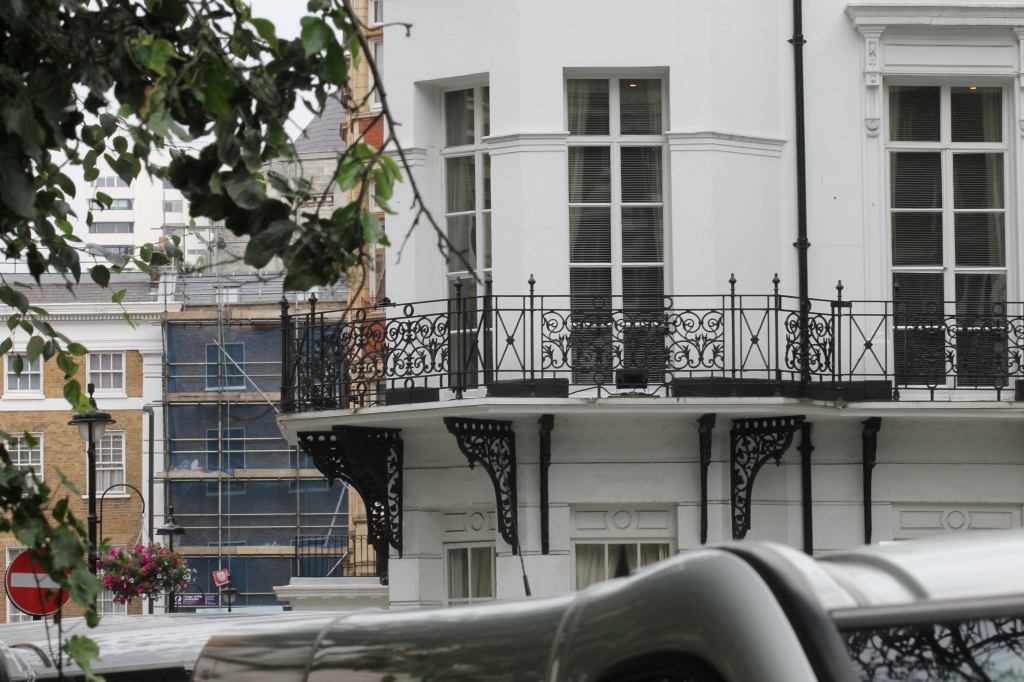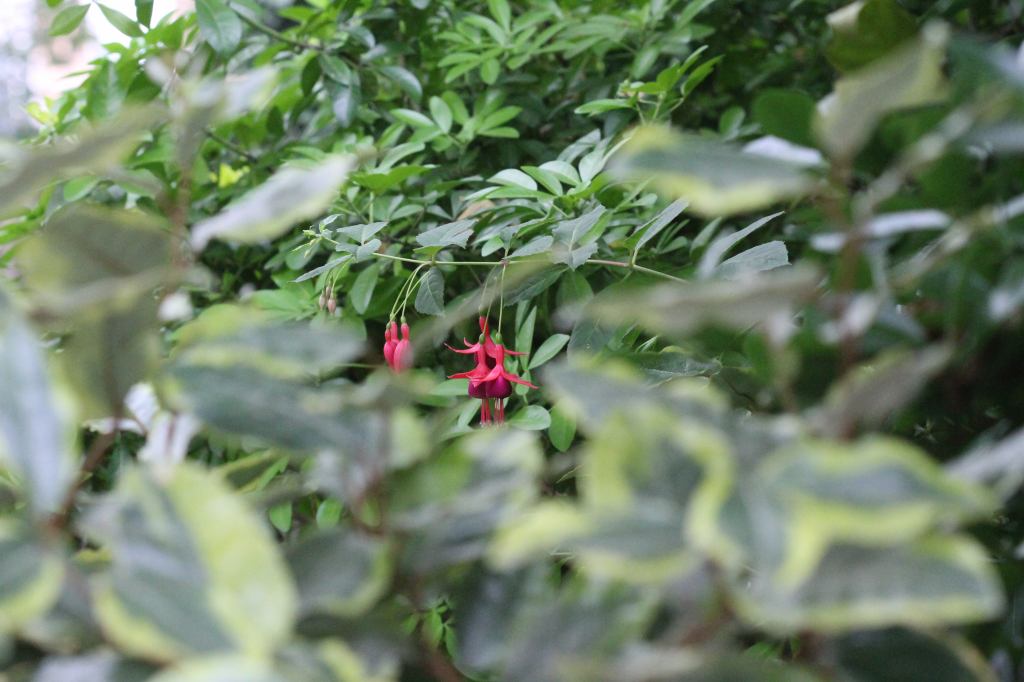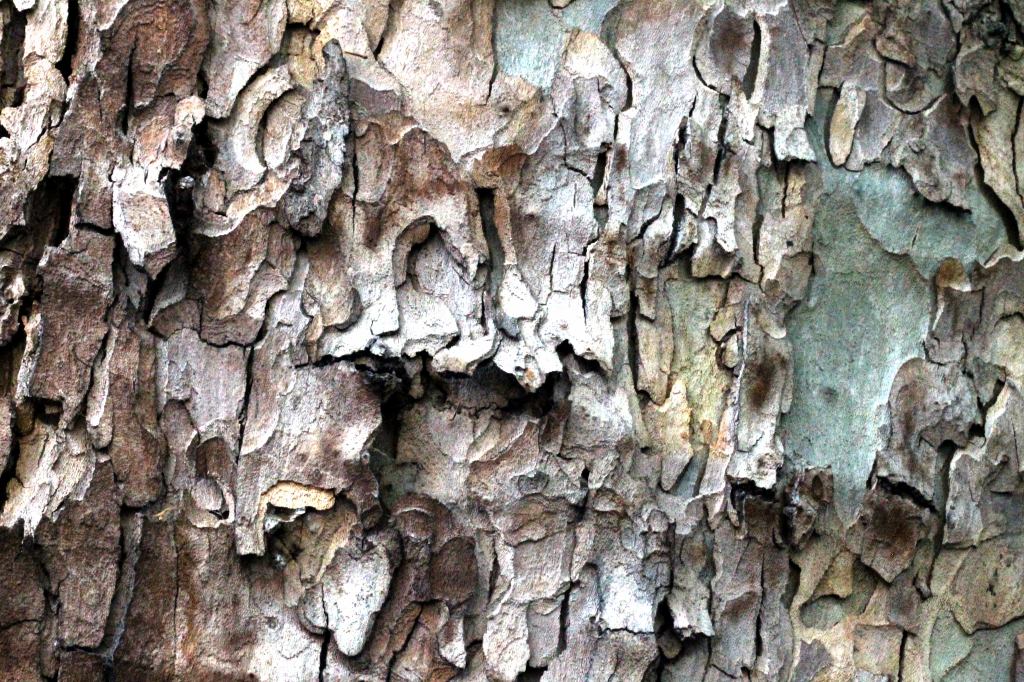 Once they opened and I finally stepped in, and was somewhat perplexed. I had known that the Wallace Collection has one of the greatest collections of Dutch Masterpieces in the world. But they see themselves as more of a Decorative Arts Museum. In fact, there blurb on their website says:
Say what? What are they talking about? They probably have the third largest collection of Dutch Golden Age Art, which is the single largest burst of art production by a single cultural period. For 70 years the Dutch were crazy about art, and the rest of Europe was amazed that even the baker and the fish monger likely had great works of art hanging in their homes and work places. The Dutch were touched by God. And they think this collection as being a backdrop to there Rocco and Armour collections. They are totally lost, and so was I went I entered. I finally went upstairs to see the masters, and to my dismay, mostly they have these paintings stacked 3 or 4 high, in straight lines across the walls. You can see visible dust on much of the works of art. They were too high to dust, let alone view. But when I got done with my tour of the museum, I was extremely pleased at seeing so many great works that I had read about, and then I was surprised to see what is likely the greatest painting in created.
The artists on display is a who's who of Dutch Art society from the 1600's. They have 6 verifiable Rembrandt's, and maybe more. They also has some of the finest works of Hals, Jan Steen (five paintings), Willem van de Velde the Younger (eight paintings), Aelbert Cuyp (Six paintings), Caspar Netscher (five paintings), Gabriel Metsu (five paintings), Gerard ter Borch, Ferdinand Bol, Anthony van Dyck (five paintings),Jan Davidsz. de Heem, Meindert Hobbema (at least two paintings), Melchior d'Hondecoeter (three paintings), Pieter de Hooch (two paintings), Karel du Jardin, Jacob Jordaens, Nicolas Maes (three paintings), Aert van der Neer (three painting), Adriaen van Ostade, Isack van Ostade, Nicolas Poussin, Jacob van Ruisdael (five paintings), David Teniers the Younger (two paintings), Adriaen van de Velde, Jan Weenix, among others. The more you know about Dutch art, the more you come to love this Museum.
When you go upstairs, you eventually get to this hall, you hit the jackpot. After walking through some of the museum, this room took me by surprise and the painting to the immediate right left me mesmerized for more than 2 hours.
We have all seen images of the Laughing Cavalier, so we smugly feel familiar with it. You might think, hey it's a nice painting, even a fun painting, but what would make this work the greatest painting ever? Why put it above the Militia Company of District II under the Command of Captain Frans Banninck Cocq, or above the Mona Lisa, or rank it higher than Vemeer's Allegory of History or give it greater praise than Michelangelo's the Sistine Chapel? What puts this painting ahead of the pack is that is has a sublime mixture of photographic realism (centuries before the camera), with a hidden surrealism in the brush strokes, and the formation of the image. No painting has ever been done quite like this, although it has been attempted. Within this painting exists the essence of abstract expressionism, such that, when you examine this painting closely, it is hard to understand that the painting forms a coherent image when you stand back. If realistic painting is itself an illusion of three dimensional space on a two dimensional plane, this painting is the ultimate illusion, because if one looks at the rhythm and structure of the brush strokes, that brush work seemingly have nothing to do with the use of color and shape needed to mold a complete image. And yet, there it is. This is more than an optical illusion. This is a master craftsman, Franz Hals, who understands the relationship of every near microscopic brush stoke to a complete image, and who can therefor play with those brush strokes to produce an work of art within a work of Art.