Idit Aharon: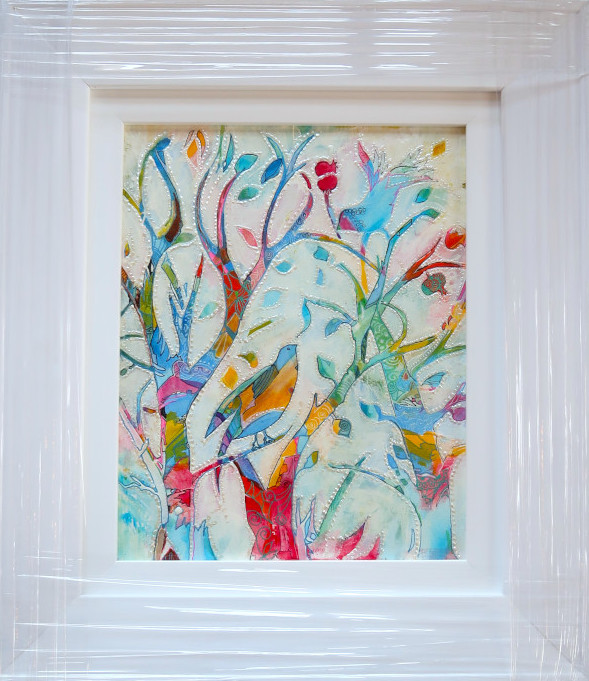 Tzfat Artist and Israeli Success Story
Idit Aharon is one of the true gems of the Tzfat community and the art world at large. She was born into a disadvantaged lifestyle, plagued by poverty, a broken home. Her mother was plagued by mental illness, and her father had limited resources to apply to the family. From this childhood, she rose from a troubadour existence, living from Kibbutz to Kibbutz, until the eigth grade, when without direction, Idit dropped out of 8th grade to live alone in the Tel-Aviv area.
Slowly Idit, with the help of her art, grew strength. She was accepted to Avni School for Higher Art Education where she received a full scholarship. After a short period of time in Holland, she returned to Israel and her Jewish Roots, becoming Baalat Teshuva at the age of 24. She married and set art career aside for a successful marriage fruitful with 8 children.
As the children grew, Idit returned to her art working as a faculty, painting and lecturing at the Art Studies Department of Safed College. She eventually set up an art gallery in the Artists Quarter of Tzfat, which has been a great success.
Idit, a women of love and faith, brings the fluidity of her entire life experience to every print and painting. Tzfat's premier colorist, she specialized in Jewish themes, and creates works of art with deep positive meanings. One can add to one's household the positive effect of her art to all who enter your homes and offices. Much of the 20th Century artists had spent much time trying to separate "art" from beauty and aesthetic. Even today we continue to see this trend in much of the art world. Perhaps they have a point but I think by an large they miss the purpose of art. Who wants that vulgarity, anger and even empty works of art in their living environment? Give me something soulful, beautiful, heartwarming, and pleasing to the eye and my inner eye! Give me a reason to stop and look twice, and to walk away with a smile and a nodding head. And this is where Idit excels.
Her art is cheerful, positive, thoughtful, and enhances your life without insulting your intelligence. Often imitated, her life affirming themes of the Tree of Life, Hasma, Tzfat landscapes, Jewish life, romance and family, can never be truly reproduced and Ms Aharon's eye for color and form are truly unique. This is not manic and depressing work of an artist taking out their frustration on the world. Idit celebrates life in every painting and print. It is always worth finding an original Idit Aharon work, as the color has a depth and emotional content that is truly unique to her bush.
Her works have become a staple of Jewish art across the globe, presented in homes, offices and synagogues everywhere. An original Idit Aharon is the high light of anyone's original art collection. Find her gallery mere foot falls from the Yosef Caro Synagogue. The art reflects the environment that it was created in.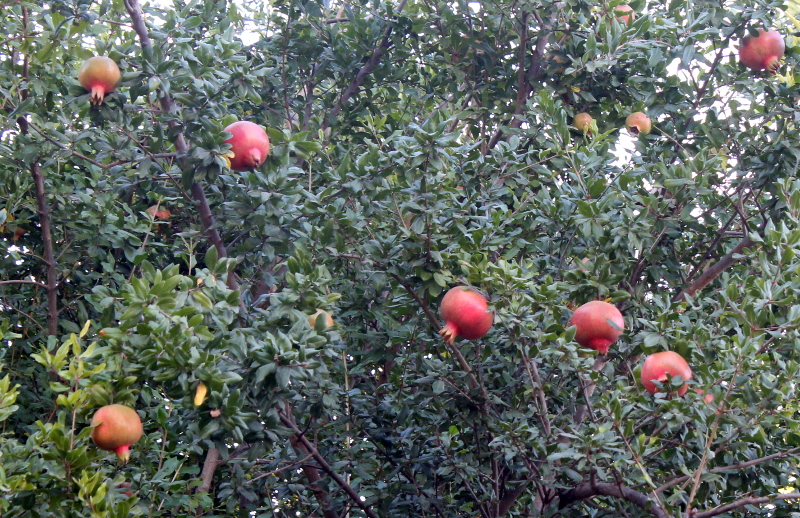 Owning an original Idit Aharon work of art, whether it be oils, prints, or mixed media, is essential for any modern collector of Jewish Themed art. Her work is often imitated, but getting your hands on a genuine piece is worth the premium. Her color technique and artistic eye, like most master artists, is unique. Any superficial reproductions of her style will leave the viewer at a loss, as her unique personal touch is palatable in all her works. Her personality informs all her works and she produces a steady stream of masterpieces, and smaller works. Her originals are available at quite affordable prices, and are increasing in value on the resale market. Many more commoditized pieces are also available. Similar to Rembrandt, who had so many students copying his works for sale with his signature and collaborating in the painting of his original works such that even today the Rembrandt Group can not be certain what was an original painted by the master, what was a composite with his studio artists assistance and what was solely by the masters hand, Idit uses modern technique to product mixed media pieces of her own designs in less expensive format that are personalized and available off the shelf for a few hundred dollars, that sit side by side of her most more expensive original oil paintings that sell bristly for thousands. Unlike Rembrandt, however, you can be assured that every work you buy from her is authentically hers, and not an inferior student. And unlike Chagal and Picasso, she doesn't just sell mechanized lithographs and prints. Every piece, small or large, expensive or not, is touched by the artists hand and personalized.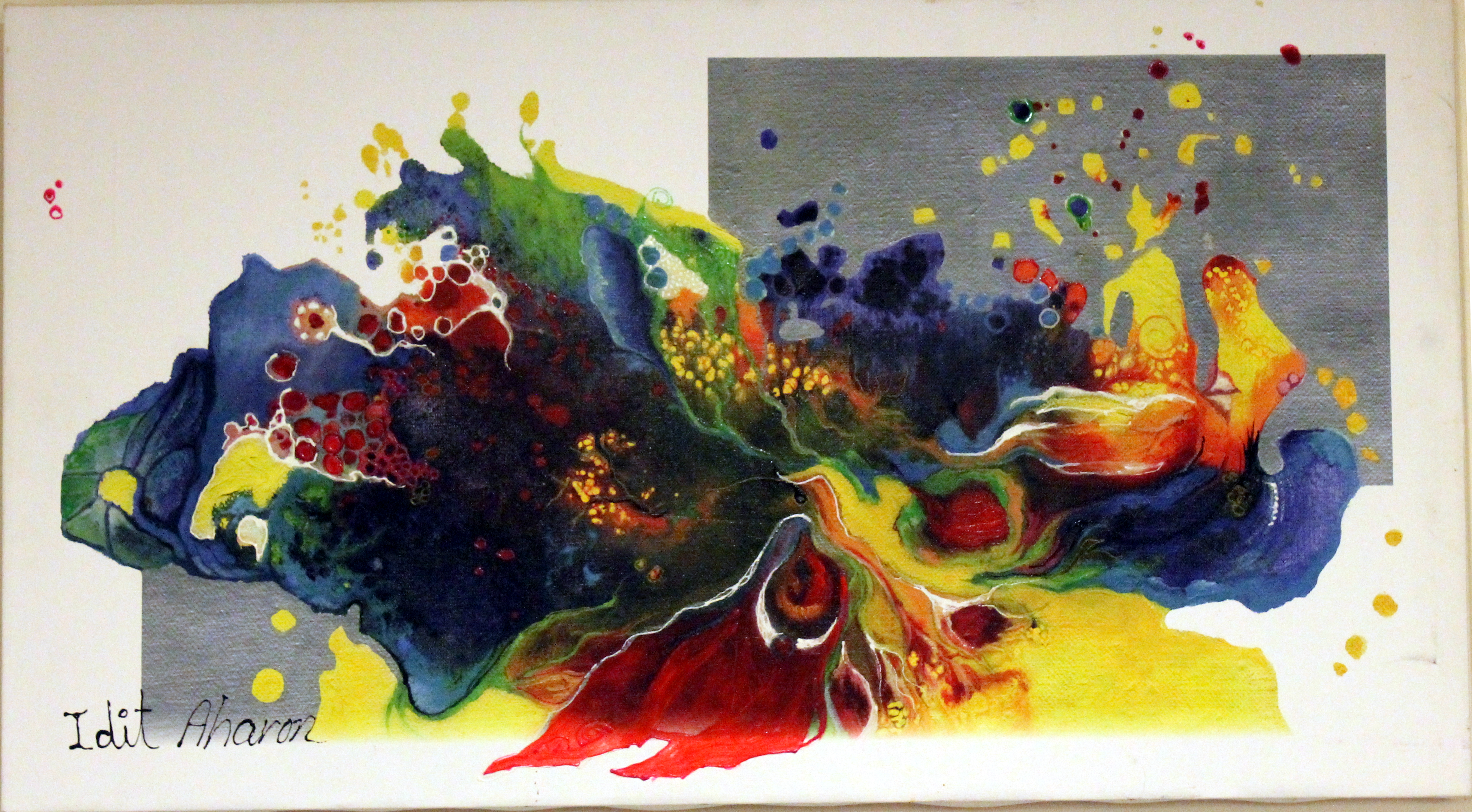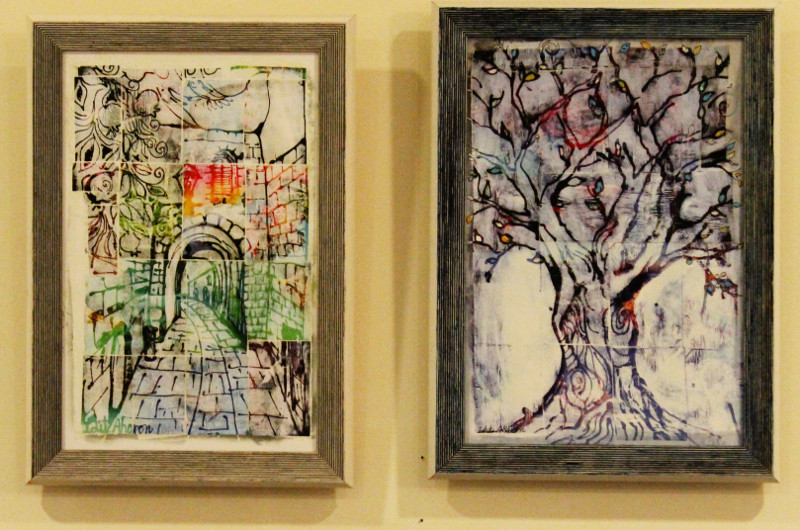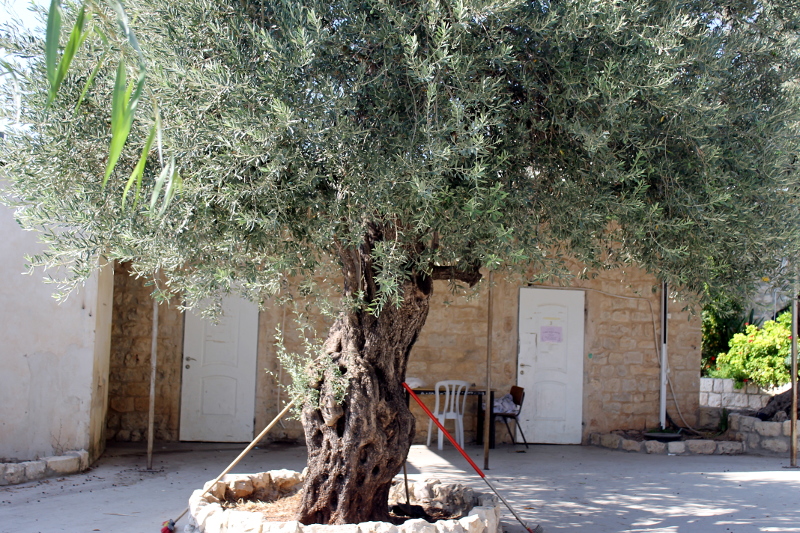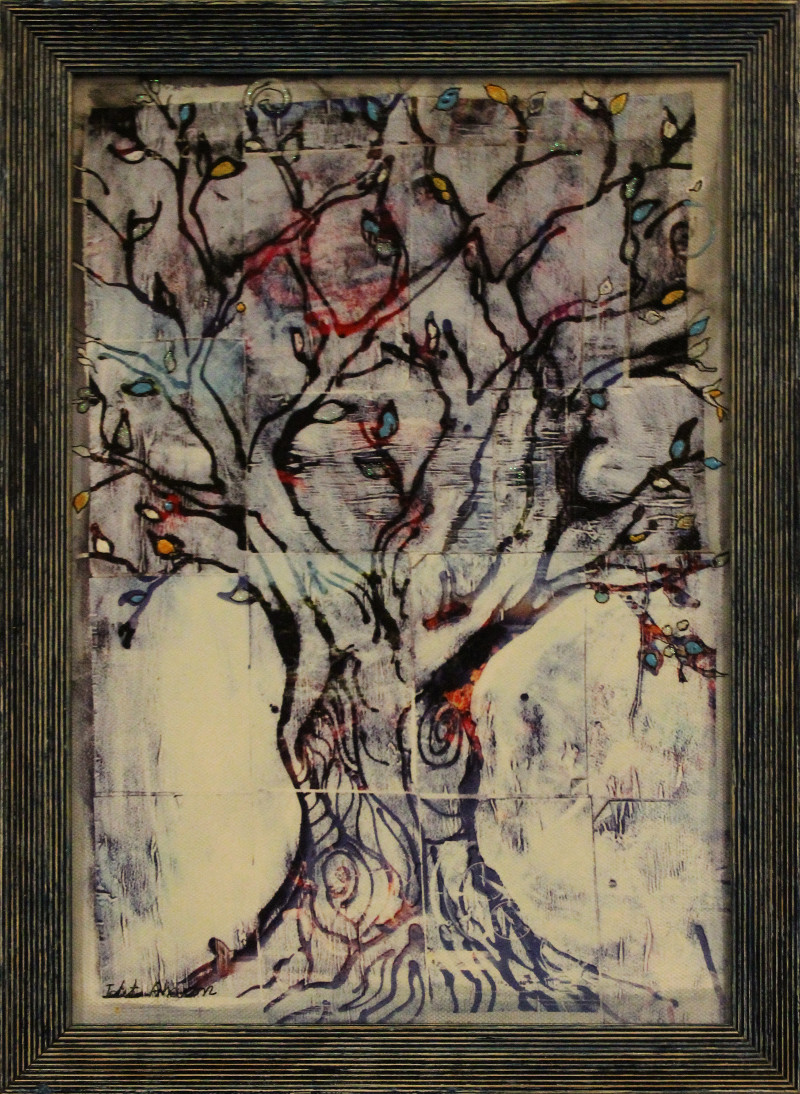 Idit Aharon - Tree $3000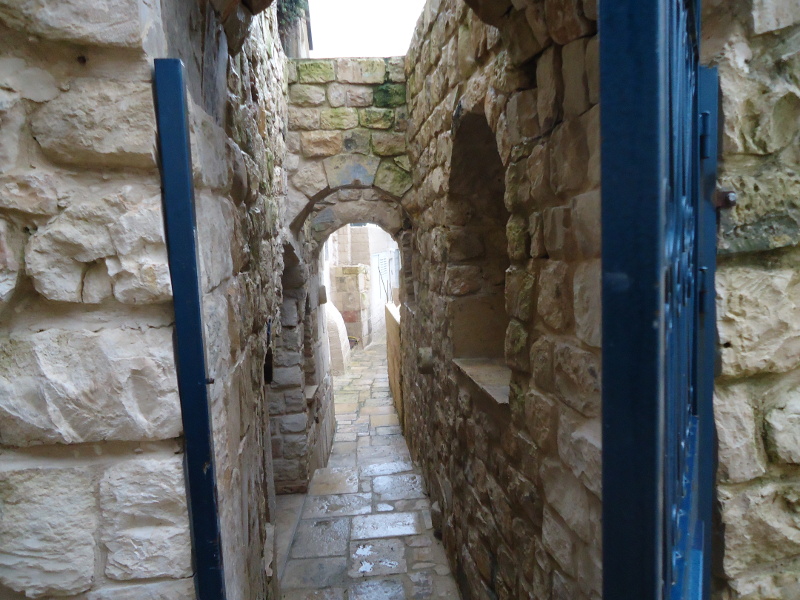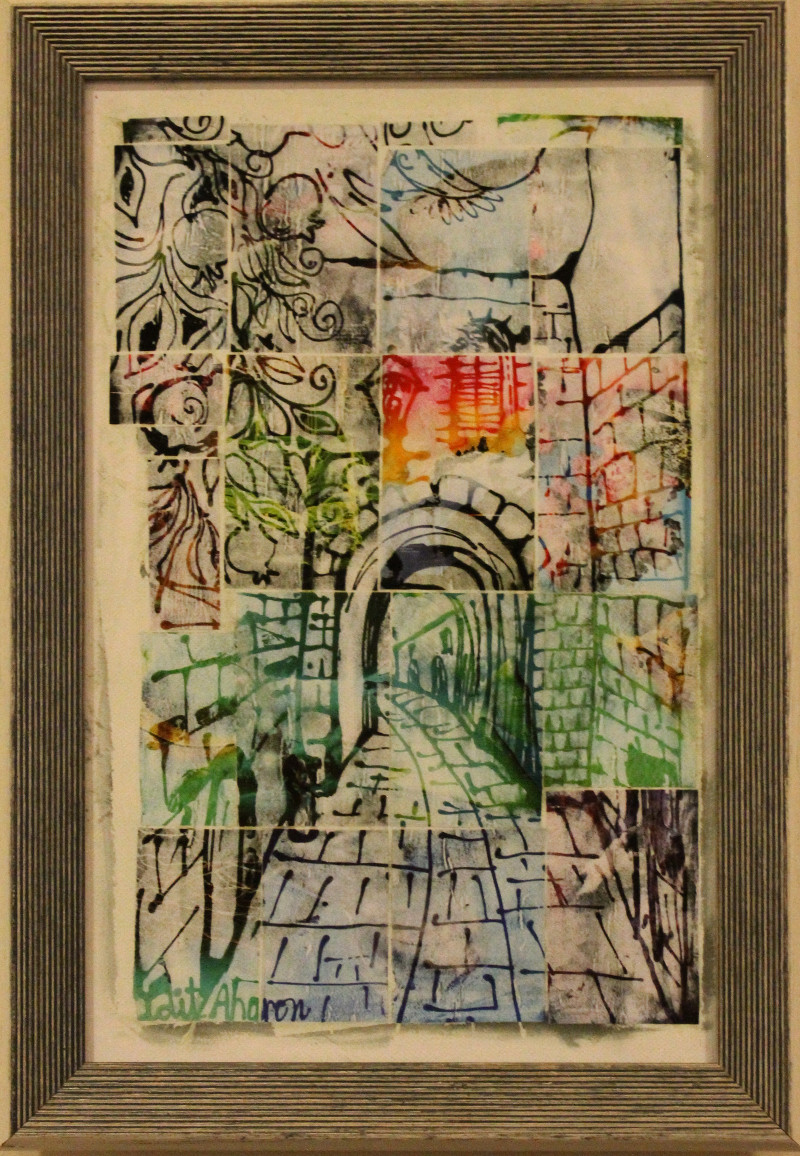 Idit Aharon - Safed Alley $3000