Down Town Walking Tour:
Pomanade
The Promanade in Brooklyn leaves the most breath-taking views of Manhattan Island in the City. This is one of the more unusual views, actually from the BQE directly under the park. The Promanade is a historical quirk. Robert Moses wanted to build the BQE right through the center of Brooklyn Heights. The Neighborhood fought back leading to area being the first Landmark community. As a result, Moses had to compromise and the BQE now travels under the Promanade, and above is the park.

So this bright piece of civil engineering was a complete accident.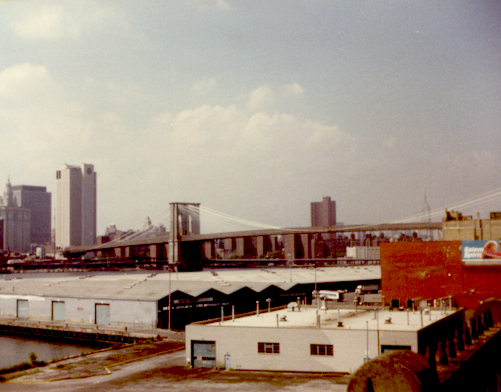 Next Brooklyn Heights